LEDIG STILLING PÅ HØYSKOLEN KRISTIANIA
PhD fellowships in applied information technology
Deadline: 15.09.2022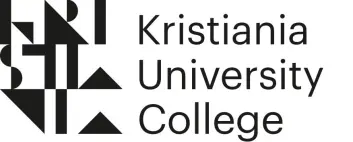 Kristiania University College
Kristiania University College offers study programs in management, organization, marketing, communication, computer science, information technology, health sciences, innovation and creative arts. Kristiania University College is Norway's largest independent comprehensive university college with its 18,000 students and a large education offering in Oslo, Bergen and online. Our mission is to strongly contribute to the country's social and economic development through problem-driven and applied knowledge development and dissemination, in close cooperation with society at large.
The School of Economics, Innovation, and Technology delivers research and study programmes at bachelor, master and PhD level. The emphasis for both research and study programmes are on economics, innovation, digitalization and information technology. Information science, information systems and the interaction between technology and human beings are other exciting focus areas.
The PhD programme in Applied Information Technology is offered from autumn 2022.
The PhD in Applied Information Technology at the School of Economics, Innovation and Technology (SEIT) is at the forefront of research on the business and organizational implications of digital technology, evolving applied computer science and of the understanding and design of new user interaction paradigms through information systems research and human-computer interaction studies.
PhD fellowships in applied information technology
Kristiania University College is offering 7 fully funded PhD fellowship for candidates with a solid background in applied information technology. The successful applicants will be included in a team of researchers with ambitious plans to further develop research and pedagogical activities related to the information technology field at the university college.
We seek candidates with a good academic understanding in information systems; computer science; software engineering or other relevant fields. Interested candidates should target one of the following seven project descriptions and submit a proposal using the linked template.
AIFM- AI-Based Fuzzing of MicroservicesT
TATTOO- Trustworthy AI-infused Testing of Software-Intensive Systems
Sustainable and data-driven approach to post and logistics through digital transformation
The evolution of morality in human-machine dyads
ENViSEC- Artificial Intelligence- enabled Cybersecurity for Future Smart Environments
SNOBI – Systematic Development of Novel Business Models
BSG-Blockchain, Sustainability and Greenwashing
Full description of the projects can be found at the following link.
Confirmed admission to the PhD programme must be available at the latest three months after signing the employment contract. To be accepted for this program, it is required with a relevant 180 ECTS bachelor's degree, and a relevant 120 ECTS master's degree (or integrated bachelor and master) with minimum 30 ECTS master thesis, and with grade similar to the Norwegian/European grade B or higher in average and for the master thesis.
The application must hold:
Motivation letter for the position
Approved Diplomas and Transcripts (in Scandinavian or English language)
CV
At least two references
Master thesis
A proposal for a research project from one of the selected projects following the linked proposal template
The starting salary is 492,000 NOK a year.

The PhD research fellowship period is 3 years.

Working place is School of Economics, Innovation, and Technology. The School is located in downtown Oslo, with numerous amenities, recreational spaces, and urban fun right next door.

Kristiania University College welcomes and encourages applications from diverse backgrounds. Women are particularly encouraged to apply.
Application deadline: September 15th 2022
We use Semac background checks in our recruitment process.
Only applications received through our application portal will be considered
Kontaktpersoner:
Tor-Morten Grønli (Dean, School of Economics, Innovation, and Technology), [email protected]