LEDIG STILLING PÅ HØYSKOLEN KRISTIANIA
PhD fellowship - "System Dynamics Modelling for Sustainable Development"
Deadline: 01.12.2022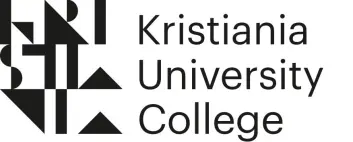 Kristiania University College
Kristiania University College offers study programs in management, organization, marketing, communication, computer science, information technology, health sciences, innovation and creative arts. Kristiania University College is Norway's largest independent comprehensive university college with its 18,000 students and a large education offering in Oslo, Bergen and online. Our mission is to strongly contribute to the country's social and economic development through problem-driven and applied knowledge development and dissemination, in close cooperation with society at large.
PhD fellowship at Kristiania University College - "System Dynamics Modelling for Sustainable Development"
Kristiania University College is offering a fully funded PhD fellowship as part of Communication and Leadership Studies.
The School of Economics, Innovation, and Technology delivers research and study programmes at bachelor, master and PhD level. The emphasis of our research and study programmes is on economics, innovation, digitalization and information technology. Information science, information systems and the interaction between technology and human beings are other exciting focus areas. The faculty is expanding its online offers and offers in continuing education in collaboration with working life. The faculty has well-established research groups and research labs at a high international level.
The PhD position is part of a large international research project dedicated to expanding our understanding of sustainable development and our analytical and modelling capabilities, WorldTrans. The project aims to unpack and quantify the potential importance of including heterogeneous human behaviour in Integrated Assessment Models, to identify key feedback loops and policy leverage points for climate-neutrality oriented policies and to produce quantitatively consistent results for various assessment processes including all three working groups of the Intergovernmental Panel on Climate Change (IPCC) and for the Intergovernmental Science-Policy Platform on Biodiversity and Ecosystem Services (IPBES).
While the PhD candidate will have the opportunity to participate in many of the project's activities, the primary focus will be on one or more of the following three tasks. First, to develop a system dynamics model of the global monetary and financial system, in order to better capture impacts of increased climate and environmental risks on both physical and monetary economic activity. Second, to identify the primary contact points between socioeconomic and natural systems in order to translate the various, well-documented empirical phenomena of interactions between nature and economy into a concise, yet comprehensive, set of general mechanisms compatible with a wide variety of existing Integrated Assessment Model types. Third, to integrate these mechanisms and the global monetary and financial systems model within WorldTrans' own "Integrated Earth System Assessment Model", FRIDA (Feedback-based knowledge Repository for Integrated Assessments).
The position is directed towards people with background in system dynamics modelling, economics/finance and/or sustainability studies but is also open for applicants with other backgrounds, provided they possess the ability and willingness to expand their competences within these key areas.
The applicant should meet the following criteria:
Completed a relevant Bachelor's degree of 180 ECTS;
Completed a relevant Master's degree of 120 ECTS (some 90 ECTS master programmes from the UK may also be accepted), no later than September 2022;
Achieved an average grade similar or higher to the European grade B for the Master's degree, and been awarded the grade B or better for the Master's thesis (of minimum 30 ECTS);
Completed Bachelor-level mathematical courses, with Master-level courses being preferable;
Previous training on system dynamics modelling is greatly valued; applicants lacking such training will have to demonstrate the ability and desire to dedicate the first year of their PhD program to learn system dynamics;
Academic interest in sustainability studies, system dynamics modelling and/or either mainstream or heterodox economics.
Previous academic experience and/or personal involvement with subjects and organizations closely related to the key research topics will be greatly valued.
The application must include:
CV
Application letter
Relevant Diplomas and Transcripts (in Scandinavian or English language);
At least two academic references, with at least one from the Thesis' supervisor, if possible;
Master thesis (a draft can be sufficient if the candidate has yet to defend);
Copy of any other relevant work demonstrating scientific competence;
A proposal for a research project of no more than five pages, developed using the template provided. The proposal should address at least one of the three key tasks outlined above, giving a brief overview of relevant issues and theories that the applicant would prioritize in their work. Proposal template: https://www.kristiania.no/contentassets/824ba007c7c54a629cfadff8fd87bc90/proposal-pdf-dokument.pdf
Starting salary is 492.000 NOK a year.
The PhD research fellowship period is 3 years and is based at Kristiania University College, located in downtown Oslo with numerous amenities, recreational spaces, and urban fun right next door. The successful candidate will have the main academic supervisor at Kristiania University College and be offered a mentor as a supplement to the supervisor team. Furthermore, PhD fellow will participate in regular lunch seminars and coffee breaks, as well as the bi-monthly PhD forum which serves as learning and support arena for professional, practical, and psychosocial matters. Furthermore, the successful applicant will be included within the EU-Horizon funded international research project WorldTrans, the NORSI research school and the research group Innovation, Design, and Entrepreneurship (IDE) at Kristiania University College.
The position is placed at School of Economics, Innovation and Technology. We welcome and encourage applications from diverse backgrounds. Women and persons with minority background are particularly encouraged to apply.
Contact person:
Only applications received through our application portal will be considered