LEDIG STILLING PÅ HØYSKOLEN KRISTIANIA
PhD fellowship in sustainability - oriented innovations
Deadline: 15.09.2022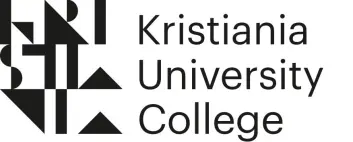 Kristiania University College
Kristiania University College offers study programs in management, organization, marketing, communication, computer science, information technology, health sciences, innovation and creative arts. Kristiania University College is Norway's largest independent comprehensive university college with its 18,000 students and a large education offering in Oslo, Bergen and online. Our mission is to strongly contribute to the country's social and economic development through problem-driven and applied knowledge development and dissemination, in close cooperation with society at large.
As the state of the environment continues to decline, the society must develop a deeper understanding of firm-level Sustainability-Oriented Innovations. Kristiania University College is inviting highly motivated and talented applications for a Doctoral Research Fellowship. The successful candidate will great opportunity to take part of a research project within innovation and sustainability together with national and international partners.
About the position
The PhD research fellowship is based at Kristiania University College, Norway's largest independent university college with 13,500 students. The student will be employed at the The School of Economics, Innovation and Technology and have the working space located in downtown Oslo, with numerous amenities, recreational spaces, and urban fun right next door. Furthermore, the student be a part of the PhD program in Communication and Leadership and have the opportunity to be a member of NORSI (see www.norsi.no). For more information, please visit kristiania.no.
A Doctoral Research Fellowship (SKO 1017) is available at Kristiania University College. The successful candidate is expected to participate in Kristiania's organized research training, participate in the activities of one of Kristiania's research groups and contribute to its development. The fellowship is limited to 3 years and shall result in a doctoral thesis that will be defended with the objective of obtaining the degree of Doctor of Philosophy (PhD). The candidates must get accepted to Kristiania's PhD programme in Communication and Leadership. Read more about the programme here.
The successful candidate will have the main academic supervisor at Kristiania University College and will also collaborate with external partners nationally and internationally. The candidate will become a member of NORSI, where they will meet other PhD students, professors and have the opportunity to take PhD courses. (www.norsi.no). Furthermore, PhD fellows will participate in regular lunch seminars, as well as the bi-monthly PhD forum which serves as learning and support arena for professional, practical, and psychosocial matters.
About the research project
As the state of the environment continues to decline, the society must develop a deeper understanding of firm-level Sustainability-Oriented Innovations (SOIs). Examples of these innovations include cleaner products that help avoid further environmental degradation, eco-efficient production processes that help reduce emissions, or new (digital) services or business models that reduce consumption. However, the management of SOIs is a complex task because innovation objectives, activities and, outcomes vary between different types of SOIs. Furthermore, SOIs require balancing the divergent and sometimes conflicting goals related to economic development, social inclusion, and environmental protection, which can lead to organizational tensions and make the management of SOIs even more challenging. This PhD project seeks to provide much needed insights on which innovation management practices, including innovation processes and capabilities, can improve the development and implementation of various SOI types and how these practices unfold in different contexts.
Qualification requirements
The position is directed towards people with background within innovation, entrepreneurship and sustainability studies but is also open for applicants with background from other business studies.
The applicant should meet the following criteria:
Completed a relevant bachelor's degree of 180 ECTS, independently or integrated with a master's degree
Completed a relevant master's degree of 120 ECTS in social sciences, health sciences, communication, or leadership studies, no later than August 2022
Achieved an average grade similar or higher to the European grade B for the master's degree, and been awarded the grade B or better for the master's thesis (of minimum 30 ECTS)
Good methodological skills
Academic interest in innovation and sustainability studies
Personal qualities that will benefit both the candidate's professional development and the collaborative environment will be prioritised.
The application must hold:
Application letter (including motivation for the position)
Approved Diplomas and Transcripts (in Scandinavian or English language)
CV
At least two references
Master thesis, preliminary thesis draft, or other relevant work that demonstrates scientific competence
A proposal for a research project of no more than five pages, adhering to the template "Research proposal - firm-level sustainability-oriented innovations". Find the template here. The proposal should address the outlined topic, suggest some tentative research questions, and give a brief overview of relevant issues and theories that the applicant considering focusing on. Note that the final project description will be decided in collaboration with supervisors and will therefore likely deviate from the submitted proposal.
Starting salary is 492.000 NOK a year.

The PhD research fellowship period is 3 years.

We welcome and encourages applications from diverse backgrounds. Women and persons with minority background are particularly encouraged to apply.
Application deadline: September 15st, 2022
For more information about the project and the position, please contact:
Professor Erlend Nybakk, E-mail: [email protected], Telephone: (+47) 41420809 or
Vice Dean Research & Associate Professor Helene Lie Røhr, E-mail: [email protected], Telephone: (+47)93059492
We use Semac background checks in our recruitment process.
Only applications received through our application portal will be considered
Kontaktpersoner: