Stilling:
Full-time Tenure Track Position as Associate Professor at the Faculty of Law
Deadline 10.03.2019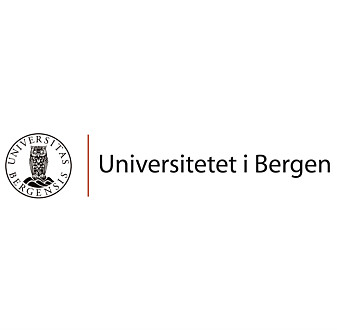 University of Bergen
The University of Bergen is a renowned educational and research institution, organised into seven faculties and approximately 54 institutes and academic centres. Campus is located in the centre of Bergen with university areas at Nygårdshøyden, Haukeland, Marineholmen, Møllendalsveien and Årstad.

Faculty of law – Read more about the faculty.
UiB - Knowledge that shapes society
Through robust and close interaction with the world around us – globally, nationally and locally – we shall be instrumental in building a society based on knowledge, skills and attitudes.
Do you want to take part in shaping the future?
Full-time tenure track position as Associate Professor at the Faculty of Law
The Faculty of Law and Bergen Offshore Wind Centre is recruiting a tenure track associate professor in the field of offshore wind. This is a 6 year fixed term, with a possible promotion to a full-time position as professor at the end of this period.
About Bergen Offshore Wind Centre (BOW)
Bergen Offshore Wind Centre (BOW) was established in 2018 by the University of Bergen in order to coordinate and strengthen research and education in offshore wind energy. BOW's mission is to be a resource centre contributing to research and education at a high international level. BOW addresses aspects related to resources, environment and technical solutions, as well as legal, economic and social aspects of offshore wind energy. BOW also provides professional support and advice to industry, authorities and the society at large, as well as mobilizing and making UiB's multi-discipline competence more visible.
About the tenure track position
The aim of the employment in a tenure track position is to recruit a candidate that will get the opportunity to qualify for a full-time permanent position as professor. The faculty is committed to facilitate the development of the competence within teaching, research, dissemination and innovation for the successful applicant.
The applicant should have obtained a PhD degree within the last 5 years. This time limit may be extended due to leave of absence in connection with birth, adoption or long-term illness.
A midterm evaluation will be carried out at the start of year 4.
A final evaluation will be carried out at the start of year 6.
The promotion to professor is subject to a satisfactory evaluation.
The applicant will carry out the same tasks as a permanent faculty member.
Senior faculty members will assist with mentoring in the first half of the period.
The associate professor is to participate in research and education in the same manner as the permanent academic staff. This includes teaching and supervision of students in the master programme. In particular, the following tasks are expected:
Teaching master students in law and possibly also in other related fields
Supervision of PhD students in law
Research within legal aspects of offshore wind
Participation and contribution to applications for external funding of research
Public outreach activities
Qualifications and personal qualities
The applicant must have a PhD degree in a relevant field of law
Applicants must submit a project proposal, including a work schedule together with the application, before the application deadline. The project proposal will be part of (attachment to) the employment contract.
The project description (maximum 10 pages) must relate to legal aspects of offshore wind, and propose research questions that will comply with and function within a broad and interdisciplinary research environment.
The successful applicant needs to have proven competence in subjects that are a part of the master's programme at the faculty of law.
The successful candidate is expected to play an active role in interdisciplinary collaborative research, training and education, and contribute to broader research initiatives.
Candidates should be able to demonstrate strong interpersonal skills and the ability to work and communicate well with other in a team environment. Documented teaching experience and skills will be appreciated.
Academic accomplishments will be evaluated and appreciated accordingly. The elapsed time since the award of the PhD will be taken into consideration in the overall assessment.
The teaching language will normally be Norwegian. The successful applicant must be able to teach in Norwegian or one of the other Scandinavian languages within two years of his/her appointment. Norwegian courses will be offered.
Basic pedagogic competencies based on training and teaching experience is also a requirement, but the successful applicant who does not have such competence at the time of his/her appointment will be offered training and will be required to produce evidence of such competence within one year of the date of appointment. This deadline is extended to two years for the successful applicant who does not master a Scandinavian language at the time of appointment.
The University of Bergen underscores that teaching qualifications are to be given real weight in appointments to middle and senior positions. Applicants must document their own teaching qualifications by submitting:
evidence of completed teaching training
evaluation reports of the applicant's teaching
overview of scope and level of teaching
overview of supervision of post-graduate and doctoral candidates, and results obtained
student awards received
own teaching publications
own teaching compendia and material
reports showing participation in projects related to the development of teaching, such as alternative forms of teaching, supervision or teaching environments
Framework for the project
It is expected that the position holder will engage in legal aspects that are relevant for the governance of offshore wind electricity resources and wind farms operation in a wide sense, and their connection to energy regulation as a whole. This would include aspects such as generation, licensing, transmission, distribution, commercialization and incorporation of offshore wind power production to the electricity markets. As such, the project should be interdisciplinary – combining different perspectives within law, such as but not limited to: regulatory (electricity) law, administrative law, public international law, competition law and EU/EEA market law. Also, a multidisciplinary approach, combining law with social sciences (such as economics, political sciences and geography) as well as natural sciences (such as geophysics and engineering) is preferred.
The position holder can, within this broad position, engage in analysis dealing with issues such as:
Offshore wind farm licensing
Jurisdictional and environmental aspects connected to site selection
Public and or private financing of offshore wind and renewable energy infrastructures
Governance of electricity markets in which offshore wind output is particularly relevant
Rules regarding transmission of electricity produced from newly developed offshore wind farms
The role of European and national energy regulators concerning the well-functioning of energy markets and cross-border issues connected to offshore wind electricity
Network codes and technical rules applicable to offshore wind
National implementation of EU/EEA energy law relevant for offshore wind electricity and renewable energy sources
Comparative rules and experiences applicable to offshore wind and renewable electricity
We offer
the possibility for a permanent position as professor at the end of the tenure track period if the candidate is qualified
a good and professionally challenging working environment
salary at pay scale 72-77 (code 1011/pay frame 24.8: NOK 658 300 – 731 400). Further promotions are made according to length of service in the position. A higher salary may be considered for a particularly well qualified applicant.
enrollment in the Norwegian Public Service Pension Fund
a position in an inclusive workplace (IA enterprise)
good welfare benefits
How to apply for the position:
Upload the following and send the application and CV via the link "Apply for this job" on this website:
CV with a complete overview of the applicant's education, earlier positions and other activities
scanned copies of your certificates (including your PhDdiploma)
a complete list of scholarly works, with information about where these have been published
a list of attachments providing evidence of the applicant's teaching qualifications
a list of works on which the committee should place special emphasis in its evaluation with information on where they have been published
the scholarly works, or parts of such works, on which the committee should place special emphasis in its evaluation (max 10 for an associate professor)
It is very important that each of the scholarly works on which the committee should place special emphasis, is attached in its entirety.
The application along with attachments with authorized translations into English or a Scandinavian language must be uploaded in JobbNorge.
The applications with attachments will be sent electronically to the expert committee.
Please note that the applications will be forwarded to the committee with the information and attachments uploaded in JobbNorge at closing date. It is the applicant's responsibility to make sure all relevant documentation is present.
Reference is made to "Rules for employment in scientific positions and academic/administrative management positions."
You may click here for further information about the recruitment process.
General information
Additional information on the position is obtainable from the:

Dean of research, Professor Anne Marie Frøseth, phone: +47 55 58 95 49 or e-mail: [email protected]
The state labour force shall reflect the diversity of Norwegian society to the greatest extent possible. Age and gender balance among employees is therefore a goal. It is also a goal to recruit people with immigrant backgrounds. People with immigrant backgrounds and people with disabilities are encouraged to apply for the position. We encourage women to apply. If multiple applicants have approximately equivalent qualifications, the rules pertaining to moderate gender quotas shall apply.
The University of Bergen applies the principle of public access to information when recruiting staff for academic positions. Information about applicants may be made public even if the applicant has asked not to be named on the list of persons who have applied. The applicant must be notified if the request to be omitted is not met.
The successful applicant must comply with the guidelines that apply to the position at all times.
Qualifications needed to get a permanent position as professor at the end of the tenure track period
The tenure track position is given according to Regulation 24 March 2015 No. 341 (forskrift om ansettelse på innstegsvilkår). The contract of employment, along with the announcement text and the description of the position, determine the results, demands and criteria that the applicant should fulfil during the tenure track period in order to get a permanent position as professor.
To get a permanent position as professor at the Faculty of Law after the end of the tenure track period, the candidate must go through a final evaluation, and must have achieved the current requirements for professor competence as approved by the Faculty Board at the Faculty of Law. The requirements for a permanent positions as professor is currently stipulated by Regulation 9 February 2006 No. 129 (forskrift om ansettelse og opprykk i undervisnings- og forskerstillinger).
The opportunity to apply for personal promotion for professor competence does not apply during the period the candidate is employed in the tenure track position as associate professor.
Reference is made to the University's General Regulations which state that as part of the normal duties of the position, the successful applicant may also be required to undertake teaching, supervision and work in connection with examinations in his or her particular field outside the organisational unit to which the appointment belongs.