Stilling:
Postdoctoral Research Fellow in cognitive neuropsychology / psychiatry
Deadline 30.01.2019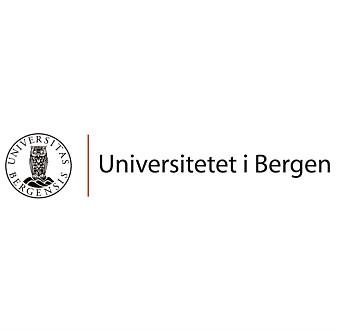 University of Bergen
The University of Bergen is a renowned educational and research institution, organised into seven faculties and approximately 54 institutes and academic centres. Campus is located in the centre of Bergen with university areas at Nygårdshøyden, Haukeland, Marineholmen, Møllendalsveien and Årstad.

There are five departments and two centres at Faculty of Psychology. Read more about the faculty and departments.
UiB - Knowledge that shapes society
Through robust and close interaction with the world around us – globally, nationally and locally – we shall be instrumental in building a society based on knowledge, skills and attitudes.
Do you want to take part in shaping the future?
Postdoctoral Research Fellow position
There is a vacancy for a postdoctoral research fellow position at Department of Biological and Medical Psychology, Faculty of Psychology, within cognitive neuropsychology/psychiatry.
The position is for a period of 3 years and is associated with the ERC Advanced Grant with professor Kenneth Hugdahl as project leader. The title of the research project is "Perception of voices that do not exist: Tracking the temporal signatures of auditory hallucinations".
About the project/work tasks:
Investigate cognitive and neuronal factors in clinical and non-clinical auditory hallucinations, also including non-hallucinating control subjects
The project will use behavioural tests, such as dichotic listening, and functional and structural imaging methods, such as MR, DTI, fMRI and MRS
Collecting, analyzing, and reporting of data that the project produces
Supervision of Master and PhD students is expected
Some teaching obligations follows with the position
Qualifications and personal qualities:
The applicant must hold a Norwegian PhD or an equivalent degree in psychology, medicine, or other relevant field, or must have submitted his/her doctoral thesis prior to the application deadline.
The applicant must have experience from research in structural and functional neuroimaging, using available techniques.
The applicant should have experience from at least one of the following MR-methods; sMRI, fMRI, DTI, or MRS.
Experience with MR-physics, computer programming, statistics, or MR-chemistry is an advantage.
Experience with design and implementation of MR-examinations, including an understanding of various MR sequences, is an advantage, as is experience with software packages for analysis of data from different MR modalities.
Good communication and cooperation skills, proficiency in written and oral English.
The candidate should be able to work independently and interactively in a team setting, be motivated, organized and responsible, and also have work capacity and enthusiasm for research.
About the position of postdoctoral research fellow:
The position of postdoctoral research fellow is a fixed-term appointment with the primary objective of qualifying the appointee for work in top academic positions. The fixed-term period for this position is 3 years, of which 15 per cent of the time each year comprises obligatory duties associated with research, teaching and dissemination of results. Individuals may not be hired for more than one fixed-term period as a postdoctoral research fellow at the same institution.
Upon appointment, applicants must submit a project proposal for the qualifying work including a work schedule. For postdoctoral research fellow positions associated with externally financed projects, the completion of the project proposal for the qualifying work will take place in consultation with the project/centre manager. It is a requirement that the project is completed in the course of the period of employment.
We can offer:
Exciting development opportunities as part of your role in a strong professional environment
Salary at pay grade 59 (code 1352 / pay range 24, alternative 3) according to the state salary scale upon appointment. This currently amounts to an annual salary of NOK 514 800 before taxes. Further promotions are made according to length of service. For particularly highly qualified applicants, a higher salary may be considered
Enrolment in the Norwegian Public Service Pension Fund
Good welfare benefits
Your application must include:
A brief account of the applicant's research interests and motivation for applying for the position.
The names and contact information for two reference persons. One of these must be the the main advisor from the PhD programme.
CV
Transcripts and diplomas and official confirmation that the doctoral thesis has been submitted
Relevant certificates/references
List of any works of a scientific nature (publication list)
Publications (as applicable)

When evaluating applicants, documented research and academic activities of relevance to the project will be emphasized. Applicants must declare which works or parts of the work that should be emphasized. These should not involve more than 10.
The application and appendices with certified translations into English or a Scandinavian language must be uploaded at Jobbnorge.
Please note that applications along with appended information and attachments linked to the application in JobbNorge will be evaluated after the closing date for applications. It is the applicant's responsibility to ensure that all the necessary information has been submitted by the closing date for applications.
It is particularly important that each of the attachments that are to be taken into account in the assessment is uploaded in full as an attachment to the application.
General information:
Detailed information about the position can be obtained by contacting:
Professor Kenneth Hugdahl, Department of Biological and Medical Psychology, email: [email protected], telephone +47 55 58 62 77
Head of Department/Professor Robert Murison, Department of Biological and Medical Psychology, email: [email protected], telephone +47 55 58 62 25
The state labour force shall reflect the diversity of Norwegian society to the greatest extent possible. People with immigrant backgrounds and people with disabilities are encouraged to apply for the position.
The University of Bergen applies the principle of public access to information when recruiting staff for academic positions.
Information about applicants may be made public even if the applicant has asked not to be named on the list of persons who have applied. The applicant must be notified if the request to be omitted is not met.
Further information about our employment process can be found here.