Ledig stilling ved Universitetet i Bergen
PhD position in wind energy meteorology - Marie Skłodowska-Curie
Deadline: 15.11.2019
UiB - Knowledge that shapes society
Through robust and close interaction with the world around us – globally, nationally and locally – we shall be instrumental in building a society based on knowledge, skills and attitudes.
Do you want to take part in shaping the future?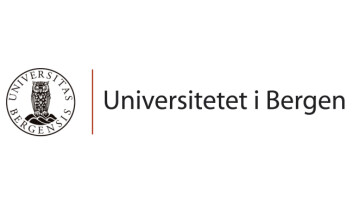 University of Bergen
The University of Bergen is a renowned educational and research institution, organised into seven faculties and approximately 54 institutes and academic centres. Campus is located in the centre of Bergen with university areas at Nygårdshøyden, Haukeland, Marineholmen, Møllendalsveien and Årstad.

There are seven departments and several centres at Faculty of Mathematics and Natural Sciences. Read more about the faculty and departments.
PhD position
There is a vacancy for a PhD position in wind energy meteorology at the Geophysical Institute (GFI) at the University of Bergen, Norway. The position is for a fixed-term period of 3 years and funded by the H2020 / Marie Skłodowska-Curie Action LIKE (agreement number 858358). The project is in close collaboration with the industrial partner Kitemill in Norway and DTU Wind Energy in Risø, Denmark. The successful candidate is expected to spend secondments of several months duration at both collaboration partners during the PhD period.
About the project/work tasks:
LIdar Knowledge Europe (LIKE) fosters training and education of young researchers on emerging laser-based wind measurement technologies and its translation into industrial applications. Doppler Lidars (light detection and ranging) that measured the wind in the atmosphere remotely have reduced in price and increased reliability over the last decade mainly driven by European universities and companies serving the growing wind energy industry. This opens the possibility for new applications in many areas. LIKE improves, tests and refines the technology thus expanding these areas of application. LIKE promotes wind energy applications such as wind resource mapping using scanning lidars and control of individual wind turbines or entire wind farms in order to increase energy production and reduce mechanical loads. LIKE maps unusual atmospheric flow patterns over airports in real-time and thus improves the safety of landing aircrafts. LIKE explores wind and turbulence under extreme conditions at the sites of future European bridges paving the road for optimal bridge design. LIKE trains 15 ESRs to an outstanding level at world-leading European academic institutions and industrial companies, thus forming strong interdisciplinary relations between industry and technical sciences. These relations are implemented through employment of the ESRs at academia as well as industry, and through inter-sectoral secondments. Finally, translation of technology into specific applications is emphasized through the implementation of an entrepreneurship training course LIKE partners, particularly industry.
Qualifications and personal qualities:
Applicants must hold a master's degree or the equivalent in meteorology, oceanography, mathematics, physics, informatics, engineering or similar, or must have submitted his/her master's thesis for assessment prior to the application deadline. It is a condition of employment that the master's degree has been awarded.
The following expertise and skills are advantegous for the position and will be used as criteria for the selection of the successful candidate:
Profound understanding of atmospheric boundary layer processes and their effects on wind conditions
Experience with atmospheric measurement technique, in particular wind lidar systems
Practical experience in planning and performing measurement campaigns
Handling and analysis of large data sets and related programming skills
Experience in remotely piloted aircraft systems, in particular in corresponding control algorithms
Applicants must be able to work independently and in a structured manner and demonstrate good collaborative skills.
Applicants must be proficient in both written and oral English
Personal and relational qualities will be emphasized. Ambitions and potential will also count when evaluating the candidates.
Special requirements for the position
The applicant should not have lived and had his/her main activity in the same country as the beneficiary institute (Norway) for more than 12 months during the last 3 years on the date of appointment. This is a requirement for all Marie Curie sponsored exchange scholarships.
In addition, the successful candidate should satisfy at the time of the recruitment the following mandatory characteristics:
having not more than 4 years of equivalent research experience (i.e. working as researcher after obtaining your master's degree)
having not been awarded a title of PhD
About the research training
As a PhD candidate, you must participate in an approved educational programme for a PhD degree within a period of 3 years. A final plan for the implementation of the research training must be approved by the faculty within two months after you have commenced in the position. It is a condition that you satisfy the enrolment requirements for the PhD programme at the University of Bergen.
We can offer:
a good and professionally challenging working environment
salary at pay grade 54 (Code 1017/Pay range 20, alternative 10) in the state salary scale. This constitutes a gross annual salary of NOK 479 600,-. Further promotions are made according to length of service in the position.
enrolment in the Norwegian Public Service Pension Fund
good welfare benefits
Your application must include:
a brief account of the research interests and motivation for applying for the position
the names and contact information for two referees. One of these should be the main advisor for the master's thesis or equivalent thesis
CV
transcripts and diplomas showing completion of the bachelor's and master's degrees, or official confirmation that the master's thesis has been submitted
relevant certificates/references
approved documentation of proficiency in English (if required, cf. English language requirements for PhD admission)
a list of any works of a scientific nature (publication list)
any publications in your name
The application and appendices with certified translations into English or a Scandinavian language must be uploaded at Jobbnorge.
General information:
For further details about the position, please contact Prof. Joachim Reuder, Geophysical Institute, University of Bergen, [email protected], +47 47381397
The state labour force shall reflect the diversity of Norwegian society to the greatest extent possible. Age and gender balance among employees is therefore a goal. It is also a goal to recruit people with immigrant backgrounds. People with immigrant backgrounds and people with disabilities are encouraged to apply for the position.
The University of Bergen applies the principle of public access to information when recruiting staff for academic positions.
Information about applicants may be made public even if the applicant has asked not to be named on the list of persons who have applied. The applicant must be notified if the request to be omitted is not met.
The successful applicant must comply with the guidelines that apply to the position at all times.
For further information about the recruitment process, click here.