Ledig stilling ved Høgskulen på Vestlandet
Professor in Healthy ageing and rehabilitation
Deadline: 23.06.2019
Western Norway University of Applied Sciences, Faculty of Health and Social Sciences has available a position as Professor in healthy ageing and rehabilitation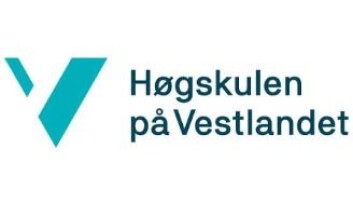 Western Norway University of Applied Sciences
With about 16,000 students, Western Norway University of Applied Sciences is one of the largest higher education institutions in Norway. A broad range of academic programmes are offered at Bachelor, Master and PhD levels, spread out on five campuses Førde, Sogndal, Bergen, Stord og Haugesund.

Our ambition is to build stronger and more solid academic and research environments that will interact nationally and internationally. The aim is to become a recognized actor on the international higher education arena. Increased international cooperation and engagement in externally funded projects will work towards this goal.

The Faculty of Health and Social Sciences has approximately 370 employees and about 4500 Students. We offer a broad range of educational programmes within the field of Health and Social Sciences as well as continuing education and post-graduate programmes, several master's degrees and a doctoral program in Health, Functioning and Participation. The Faculty has an scientific ambition to strengthen research-based teaching, supervision and practice within the fields of health, functioning and participation

Our students receive extensive skills training in addition to practice, mainly through exercises in communication and testing at SimArena, an advanced simulation centre. We practice flexible learning forms allowing the students themselves to participate in research and development work.

The Department of Health and Functioning has around 60 employees and about 700 students at Campus Bergen. We offer bachelor's degrees in Physiotherapy, Occupational Therapy and Radiography. We also offer master's degrees in Clinical Physiotherapy and continuing course in Clinical Radiography.The research in our Department is aimed at strengthening the knowledge base in Movement and Function, Multidisciplinary research group on Health, Sports and Function, and Rehabilitation and Health Promotion Research Group as well as educational quality.
The Department of Health and Functioning, will start offering a new master`s programme in healthy ageing and rehabilitation in English. This will be a full time, interprofessional, mainly online programme focusing on global issues related to healthy ageing and rehabilitation. Students will be recruited from Norway and worldwide. Candidates with an interest in healthy ageing and rehabilitation from a global perspective are invited to apply for the full time position of Professor.
Key duties- and responsibilities:
The responsibility and work area are related to working on the master`s programme in healthy ageing and rehabilitation and strengthening the research in this area. Relevant work tasks are:
Leading research projects in the field of healthy ageing and rehabilitation
Applying for research funding nationally and internationally in the field of healthy ageing and rehabilitation
Publishing and dissemination of research in the field of healthy ageing and rehabilitation
Initiating and developing international research collaborations related to the master`s programme
Contributing to further development of the PhD programme at the Faculty
Teaching, supervision and examination of students in the online master`s programme, and at on-campus PhD and bachelor programmes
Being responsible for at least one of the e-learning courses in the master`s programme
The position will be based at the Faculty of Health and Social Sciences, Department of Health and Functioning, Campus Bergen.
Qualifications:
The person appointed has qualifications at Professor level in health and/or social sciences. In-depth and broad competence in ageing and/or rehabilitation in a global perspective is required. Competence within leadership in rehabilitation is an advantage.
The candidate must document experience with and interest for international research collaboration and publications related to ageing, rehabilitation and/or global health.
A theoretical reflection of approximately 1500 words on healthy ageing and rehabilitation in a global perspective, must be attached the application.
Desireable qualifications
Broad competence in research methods and in teaching and supervision at all levels. Experience with international grant applications and leading international research projects.
Other qualifications
We are looking for a candidate with interpersonal, communicative, innovative and administrative skills, and the ability to create research networks and a good working environment. The candidate is required to have skills in team collaboration, as well as motivation for use and development of e-pedagogy and online learning.
Proficiency in oral and written English is required, while skills in a Scandinavian language is an advantage. However, if lacking, the candidate must acquire Norwegian language competence at minimum B2 level (Common European Framework of Reference for Languages) within three years.
Applicants must document pedagogical competence. If the person appointed cannot document this based on education or teaching/supervision experience, the person has to attend a course in higher education pedagogy.
Permanent appointment as Assocate Professor will be considered if no applicants are qualified as Professor.
Application procedure:
To apply for this position, please use the link "Apply for this job" ("Søk stillingen").The applications will be assessed by the information entered in www.jobbnorge. no at the application deadline. The applicants are responsible for ensuring that all the documentation is submitted before the closing date, including the scientific work (up to 15 pieces), complete publication list, certificates and diplomas. If the diplomas, transcripts or other documentation are not in a Scandinavian language or English, the applicant must upload the certified transactions himself/herself. If the attachments exceed 15 MB, they must be compressed before uploading or attaching as a link.
The applications will be sent electronically to the expert committee. Based on the committee's recommendation, qualified applicants will be invited to an interview and an trial lecture. Applications cannot be sent by e-mail or to individuals at Western Norway University of Applied Sciences.
We offer:
Good occupational pension, insurance and loan schemes from The Norwegian Public Service Pension Fund
Exciting academic environment with the possibility of competence enhancement and development
Opportunities for training within the working hours
The position as Professor/Associate Professor is paid according to the Government's salary regulation, in position code 1013.
There is a compulsory 2 % deduction to the pension fund (see http://www.spk.no/en for more information). The successful applicant must comply with the guidelines that apply to the position at any time.
General information:
The appointment will be made in accordance with the regulations for State employees Law in Norway ("Lov om statens ansatte)". Organizational changes and changes in the duties and responsibilities associated with the position must be expected.
State employment shall reflect the multiplicity of the population at large to the highest possible degree. Western Norway University of Applied Sciences Bergen has therefore adopted a personnel policy objective to ensure that we achieve a balanced age and gender composition and the recruitment of persons of various ethnic backgrounds.
Information about the applicant may be made public even though the applicant has requested not to be named in the list of applicants. The applicant will be notified if his/her request is not respected. Applicants may be called in for an interview.
Contacts:
1) Head of Department Bjørg Hafslund, +47 55 58 55 06/ 47 900 71 972
2) Head of Section, Hanne Kristin Tuntland, +47 55 58 78 39