Ledig stilling ved Høgskulen på Vestlandet
PhD Research Fellow - Innovative Pricing Approaches in the Alpine Skiing Industry - iPaaSki
Deadline: 11.08.2019
PhD programme Innovation in Services - Public and Private invites candidates to apply for PhD Research Fellow - Innovative Pricing Approaches in the Alpine Skiing Industry - iPaaSki
The position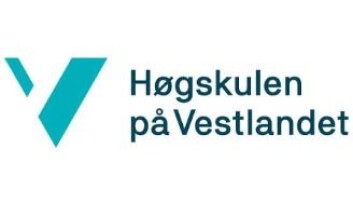 Inland Norway University of Applied Sciences
Inland Norway University of Applied Sciences (INN University) is home to over 14,000 students and 1,000 employees, and has campuses in Lillehammer, Hamar, Elverum, Rena, Evenstad and Blæstad.

INN University aspires to build strong and enduring academic and research environments that will spearhead regionally, nationally and internationally. We are developing a new and better institution with high academic and pedagogical quality, aiming at achieving university accreditation by 2020.

Our vision is "Stronger Together".

Lillehammer campus is situated just outside the city of Lillehammer and has approximately 5000 students and an academic and administrative stuff of 400 employees. The position is currently at the Inland School of Business and Social Sciences, the PhD programme Innovation in Services - Public and Private (INSEPP).
The Inland School of Business and Social Sciences, Department of Business Administration, invites candidates to apply for a 3-year (with a 4- year option) PhD research fellowship within the project: "Innovative Pricing Approaches in the Alpine Skiing Industry - iPaaSki".
The position lasts for three years, 100%. Depending on the department`s needs, and the candidate`s desires and competence, the position may be transformed into a four years position with 25% teaching duties.
The purpose of the Ph.D. Research Fellowship is for the admitted candidate to undergo a research training programme that leads to the successful completion of a doctoral degree. The selected applicant will be expected to complete the PhD programme in 2022/2023.
The successful candidate is required to submit a proposal of a doctoral research training programme that is approved and agreed upon no later than 3 months after date of commencement. The University will assist the selected candidate to formulate this agreement.
The project
The alpine skiing industry face some important challenges that directly impact the profitability of many ski resorts.
Examples include:
Shorter winters and decline in natural snow cover, probably due to climate change.
Less stable weather conditions in general (temperature swings, precipitation, wind regimes, etc.) which in turn adversely affect skiing conditions.
Global decline in number of new active skiers, especially from the youth-segment.
A very competitive industrial environment and stagnation trend in the overall market for alpine skiing, in general.
The overall objective of the PhD project is to empirically examine how new and innovative approaches to pricing can be used to meet the above listed challenges. Examples of research questions that shall be answered in the project include (but are not limited to):
How can the alpine industry use new pricing schemes to attract new and young skiers?
How can the alpine industry use new pricing schemes to increase re-visit frequency among existing skiers?
What are the optimal prices for alpine ski passes when also considering:

Short- vs. long term effects (such as customer acceptance and cannibalization).
Customers' utility from other ski resort "attributes" (such as ski lift waiting time, length of slopes, fraction of slopes open, number of ski lifts, etc.) under various weather conditions.

How can ski resorts combine pricing schemes with environmental consideration to make alpine skiing more sustainable?

E.g., "Environmental" discounts related to the use of environmentally friendly transportation to/from destination/ski resor
Contact information:
Qualifications and personal skills
We are primarily looking for a candidate with good qualifications in quantitative methodology (including operations research/management science) and business administration in general (with a focus on courses within economics/finance/accounting). It is also an advantage if the candidate has good knowledge in innovation theory and innovative pricing. Research experience is also an advantage (master thesis serves as a minimum level). Additionally, we will evaluate whether the candidate is qualified to perform teaching- and other dissemination duties within the above-mentioned subject areas. A trial lecture will be carried out to assess this.
Additionally, interested candidates should have the following qualifications and personal skills:
Two-year Master's degree or equivalent, as defined in the Norwegian Qualifications Framework in relevant disciplines, with the average grade B or better.
Other educational backgrounds can be considered on a case-by-case basis, if academically equivalent
Excellent communication skills, both oral and written, in Norwegian (or a Scandinavian language) and English
Overall good affinity with relevant ICT systems
We are looking for a candidate who is able to work independently as well as in cooperation with others. We are interested in someone who has the capacity to initiate and implement. We are also looking for a person who is genuinely interested in collaborating in general and with the academic community in the department.
How to apply
The application and all attachments are to be submitted electronically and should include the following:
Application letter
Project description and progress plan (4-5 pages) for the work to be undertaken, where academic relevance and different challenges and possibilities within the project is being outlined
CV (summarizing education, positions and academic work)
Copies of educational certificates and letters of recommendation (if any)
A complete list of publications (if any)
We offer
An academically stimulating work environment with engaged colleagues and a growing institution
An attractive place to live, with immediate access to nature, urban environments and a variety of offers within culture and sports
A beautiful campus, situated in peaceful surroundings just outside of the centre of Lillehammer
Good welfare benefits
Good pension benefits, under the Norwegian Public Service Pension Funds
A pay grade of 54 (NOK 479 600,- p.a). If 4 years with 25 % teaching duties is agreed upon, 25 % will be remunerated according to the appropriate level for a teaching position, on the basis of an evaluation of relevant qualifications
According to the Norwegian Law "Offentlighetsloven §25.2 ledd", information about the applicant can be published even if the applicant has requested not to be included in the public list of applicants.