Ledig stilling ved Høgskolen i Østfold
Ph.D. position - Digitalisation, organisations and people
Deadline: 10.05.2019
Job description
We are seeking to fund eight Ph.D. students who will play a central part in the institutional strategic research initiative "The Digital Society".
Are you one of them?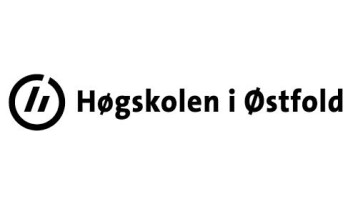 Østfold University College
Østfold University College is a state university college with about 7,500 students and 625 employees distributed between its two campuses in Fredrikstad and Halden, in the South-Eastern part of Norway. The university college is a provider of quality education, and we equip our students with the knowledge and skills needed in contemporary society. The University College is in the process of building a strong research profile focussed on 'The Digital Society'.
"The Digital Society" aims to promote interdisciplinary research activities on how digitalization transforms and affects society. It has a broad focus ranging, for example, from the development of digital solutions that may change and influence societal functions, to consequences of digital solutions on aspects such as health, learning, politics and organisational issues.
The eight Ph.D.-students will work on various projects that develop unique knowledge about the digital society. At the same time, the Ph.D. candidates will participate in joint seminars and meetings to discuss and reflect upon academic issues, exchange experiences, and in so doing play a key role in building a strong and vibrant research culture in this area. The Research Administration Department at ØUC will be available to assist students with practical and administrative aspects related to the research process and their research candidature.
About the position
The Ph.D. position is a full time (100%) fixed term position for 3 years and fully funded by Østfold University College.
Starting date: First semester of the 2019-2020 academic year - exact details to be agreed upon.
Project title: Digitalisation, organisations and people: Issues and Challenges. Exploring the digitalisation imperative in Higher Education Institutions in Norway.
Project description: Digitalisation actively produces new and different understandings of what organisations, workers and work are, and how they might be managed, evaluated and understood. It also constructs the way that other stakeholders interact with organisations –customers, governments, and citizens. Thus, the process of digitalisation in a specific organisation is made up of complex connections between the technology, participants, goals and social structure. It is about people, not just people-in-relation-to-technology, and/or the developing new technologies.
Focussing on a specific organisational context (Norwegian higher education institutions) the qualitatively driven study employs multiple data collection methods (Critical Incident Technique Interviews, Textual Analysis of Relevant Documents, and Focus Groups) to address the following questions: How is digitalisation understood and enacted in higher education institutions in Norway? What issues, and why, does digitalisation pose for people in those institutions? What implications do the answers to these questions have for how to optimise the implementation of, and therefore the potential offered by, such digitalisation?
Essential Criteria
Completed a Master's degree or second degree (equivalent to 120 credits according to Norwegian definitions) within the field of a relevant area of social science (sociology, organisational studies, leadership, management, psychology or similar)
The Master's degree must be B or better in terms of the Norwegian grading scale
Master's degree must be between 15 or 30 ECTS
Documented evidence of excellent oral and written skills in English. The Ph.D. thesis will be written in English.
The candidate must either have sufficient oral and written skills in a Scandinavian language to be able to access and analyse relevant documents produced by Norwegian political bodies and higher education institutions that are available in Norwegian only, or demonstrate a strategy for how this information can be accessed if this is not the case.
Demonstrable knowledge of qualitative inquiry by use of this inquiry in a research project and/or attendance at formal post graduate qualitative research design, methodology and methods courses.
Emphasis will be placed on (but not required for qualification):
Prior academic and/or research performance
Prior relevant work experience (if applicable)
Admission and appointment
Currently ØUC does not offer a Ph.D.-programme. Consequently, the selected candidate must be admitted to a Ph.D.-programme at another institution. For each of the eight Ph.D.-projects, collaboration has been established with doctoral granting institutions, and the application process will be assisted by the ØUC Research Administration Department. Confirmed admission to a Ph.D.-program must be available prior to employment as a Ph.D. student, and at the latest six months after signing the employment contract.
The appointment is to be made in accordance with the State Employees law, the act relating to Universities and Universities Colleges and the national guidelines for appointment as a Ph.D. student, a postdoctoral fellow or a research assistants.
Salary
Depending on qualifications and relevant experience, Ph.D. candidates will be placed in the Norwegian government pay scale position code "1017 Ph.D. student" (449.400, - 505.800 NOK per year) and follow ordinary meriting regulations.
The appointment process and the conditions of employment will follow national guidelines for University and University College PhD scholars.
Contact details
For further information about the project, please contact the project leader. For other information, please contact Human Resources or the Research Director.
Application
In order to apply, please click on the 'Apply for this job' button. You will need to create an account, if you do not have one already, in order to log on.
Application must include the following:
letter of intent (one page) that includes your qualifications, skills and motivation.
curriculum vitae
list of publications (if applicable). Include a short description of your contribution in multi-authored publications.
copies of degree certificates and transcripts of academic records (all certified and translated to English if not awarded in the Scandinavian region)
All attachments should be included electronically within the application deadline. The relevant ØUC faculty may require further documentation, e.g. proof of claimed English proficiency.