Ledig stilling ved Høgskolen i Innlandet
PhD Research Fellowship within Co-VAL research project
Deadline: 24.10.2019
PhD programme Innovation in Services - Public and Private invites candidates to apply for PhD Research Fellowship within Co-VAL research project
The position
The PhD programme Innovation in Services - Public and Private (INSEPP) invites candidates to apply for a 3-year PhD research fellowship within the project: "Understanding value co-creation in Public services for transforming European Public administration (Co-VAL).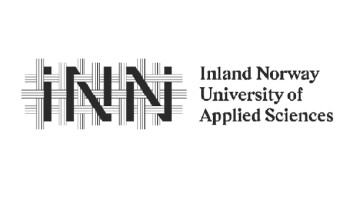 Inland Norway University of Applied Sciences
Inland Norway University of Applied Sciences (INN University) is home to over 14,000 students and 1,000 employees, and has campuses in Lillehammer, Hamar, Elverum, Rena, Evenstad and Blæstad.

INN University aspires to build strong and enduring academic and research environments that will spearhead regionally, nationally and internationally. We are developing a new and better institution with high academic and pedagogical quality, aiming at achieving university accreditation by 2020.

Our vision is "Stronger Together".

Campus Lillehammer is situated just outside the city of Lillehammer and has approximately 5000 students and an academic and administrative stuff of 400 employees. The position is currently at the Inland School of Business and Social Sciences, the PhD programme Innovation in Services - Public and Private (INSEPP).
Depending on the department`s needs, and the candidate`s desires and competence, the position may be transformed into a four years position with 25% teaching duties.
The purpose of the PhD Research Fellowship is for the admitted candidate to undergo a research training programme that leads to the successful completion of a doctoral degree. The selected applicant will be expected to complete the PhD programme in 2022/2023.
The successful candidate is required to submit a proposal of a doctoral research training programme that is approved and agreed upon no later than 3 months after date of commencement. The University will assist the selected candidate to formulate this agreement.
The project
Inland Norway University of Applied Sciences is involved in a research project, "Understanding value co-creation in public services for transforming European public administration (Co-VAL)", which is funded by the EU's research program H2020. The project has participant institutions from 10 countries. A work package aims at developing a better measurement for mapping innovations in the public sector. The new questionnaire has been tested, and a large survey on innovation is now being carried out in Norway, Spain, England, France and Hungary.
The survey focuses on the methods used to develop and implement new or improved services, or processes, in the public sector (defined as innovations in the survey). Many questions focus on innovations that have been introduced over the past two years. Additional questions deal with the source of the ideas for these innovations, the use of various inputs and resources in the development processes, the possible involvement of future users of those innovations, and any obstacles that might have obstructed the development.
In Norway, the survey has been sent to randomly elected public managers in the central and local government administration who are responsible for public services. The survey will generate a rich data set that can provide answers to interesting issues related to innovation in the public sector. The scholar shall carry out quantitative research based on this dataset.
Here are some examples of research topics that the fellow may work with:
Identify any categories or types of innovations in public agencies.
Identify and analyze the importance of driving forces and barriers to innovation.
Compare the innovation activity in different types of public agencies.
Compare innovations and innovation activities in different countries.
Qualifications and personal skills
The person to be appointed must have a master's degree, 120 ECTS, including a master's thesis of at least 30 ECT cf. NOKUT's (the Norwegian Agency for Quality Assurance in Education's) requirements for admission to PhD-education at Norwegian universities.
Expertise in relevant ICT software and statistics program
Language: English oral and written
Personal skills
Ability to work independently and purposefully but also have a command of co-operation on research tasks and publishing.
For information on Ph.D position in general, see: Regulations on employment conditions for positions as postdoctoral, fellow, scientific assitent
How to apply
The application and all attachments are to be submitted electronically and should include the following:
Application letter
Project description and progress plan (4-5 pages) for the work to be undertaken, where academic relevance and different challenges and possibilities within the project is being outlined
CV (summarizing education, positions and academic work)
Copies of educational certificates and letters of recommendation (if any)
A complete list of publications (if any)
Inland Norway University of Applied Sciences aims to achieve a balanced gender composition in the workforce and to recruit people with ethnic minority backgrounds.
According to the Norwegian Law "Offentlighetsloven §25.2 ledd", information about the applicant can be published even if the applicant has requested not to be included in the public list of applicants.
We offer
An academically stimulating work environment with engaged colleagues and a growing institution.
An attractive place to live, with immediate access to nature, urban environments and a variety of offers within culture and sports.
A beautiful campus, situated in peaceful surroundings just outside of the centre of Lillehammer.
Good welfare benefits.
Good pension benefits, under the Norwegian Public Service Pension Funds.
A pay grade of 51 (NOK 456 400 p.a). If 4 years with 25 % teaching duties is agreed upon, 25 % will be remunerated according to the appropriate level for a teaching position, on the basis of an evaluation of relevant qualifications.
Contact information
Martin Rønningen, Professor and leader of PhD program INSEPPe-mail: [email protected], Phone: 61 28 83 18
Anne Jørgensen Nordli, Associate Professore-mail: [email protected]