Stilling:
Professor (or associate professor) in forestry
Deadline: November 25, 2018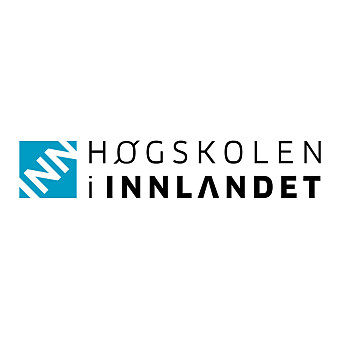 Inland Norway University of Applied Sciences
Inland Norway University of Applied Sciences (INN University) is home to over 14,000 students and 1,000 employees, and has campuses in Lillehammer, Hamar, Elverum, Rena, Evenstad and Blæstad.
INN University aspires to build strong and enduring academic and research environments that will spearhead regionally, nationally and internationally.

We are developing a new and better institution with high academic and pedagogical quality, aiming at achieving university accreditation by 2020.
Our vision is "Stronger Together".
A temporary 100% positions as a professor in Forestry within Applied Ecology is available at Inland Norway University of Applied Sciences, Faculty of Applied Ecology, Agricultural Sciences and Biotechnology at Campus Evenstad from 01.01.2019-31.12.2019.
We understand "Applied ecology" quite broadly as an interdisciplinary science. The research focus of the position should be in any discipline that can improve our understanding of sustainable use and management of biological resources. Hence, in this position we are looking for a candidate with scientific knowledge in som of these topics;
silviculture
climate impact in forestry
forest economy
forestry planning
harvesting/logging
resource mapping or forest monitoring
The successful candidate is expected to be a dedicated teacher as well, and to supervise students at both undergraduate and graduate level.
The holder of the position will be based at Campus Evenstad.
Qualifications
We are searching for applicants with a general high theoretical and methodical competence. For a full professorship we emphasize high quality scientific production during the latest years and indications that this production will continue for the years to come, supervision of PhD-students, successful application for research grants, experience to initiate and head research projects and international activity. It is required that candidates can show relevant practical pedagogical skills, bases on education or teaching guidance.
To be found qualified as associate professor it is required that the candidate holds a PhD, and shows solid scientific production which represents an in depth knowledge of the discipline and adjacent areas of knowledge.
Inland Norway University of Applied Sciences requires that new employees in teaching and research have satisfactory education in pedagogic or accomplish internal mandatory course in pedagogic for university employees. We value experience in teaching, e-learning and from advising students in higher education. The applicant should be motivated to teach and have excellent communication skills.
Good skills in a Scandinavian language as well as English (oral, writing and reading), and knowledge of the Norwegian public management system are required.
We are searching for reliable candidates who can work independently, and contribute to the positive work environment in our team. We emphasize personal qualifications when appointing personnel to the faculty.
Evaluation of applicants
An internal scientific committee will do a preliminary screening of all applicants. Further appointment process will include interviews, and relevant candidates will be invited for trial lectures. The most promising candidates will be evaluated by an external scientific committee with regard to their competence as full professor or associate professor. Final decisions will depend on personal skills that fit well in the work environment at the Faculty, scientific skills, and how the candidates' scientific discipline combines with the total scientific staff on campus.
INN University offers
An exciting and challenging position at a growing institution, enthusiastic colleagues and a stimulating work environment.
The position is remunerated according to code 1013 Professor( or 1011 associate professor) in Statens lønnsregulativ, depending on qualifications and experience. 2% of the salary will be deducted as an obligatory premium to the Norwegian Pension Fund (Statens pensjonskasse), which offers beneficial arrangements for pension and insurance.
We accommodate for your academic development
We provide beneficial welfare arrangements
Possibility of permanent position
Other conditions
The national workforce should, to the greatest possible extent, reflect the diversity of the population. There is therefore a personnel policy goal to achieve a balanced age and sex composition and recruit from ethnic minority groups.
Contact information