Stilling:
FISHERIES BIOLOGIST, Scientist / Senior Scientist
Søknadsfrist: 01.07.2018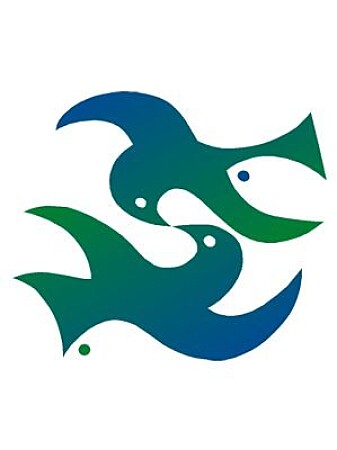 Greenland Institute of Natural Resources
Institute is the Greenland Home Rule Government's center for biological research and the primary objective is to provide the scientific basis for a sustainable use of the natural resources in Greenland, as well as safeguarding the environment and biological diversity. The Institute consists of about 55 people in four departments: Department of Administration, Department of Fish and Shrimp, Department of Birds and Mammals and the Greenland Climate Research Centre.

The institute is located in Greenland's capital city, Nuuk. Nuuk offers great opportunities for hiking, hunting and fishing, as well as modern swim bath, cafés, culture house, cinema and a ski centre with lifts. Greenland is a semi-independent region of Denmark. Languages are Greenland and Danish, but most people understand and speak English to some degree. The staff of the Institute is able to communicate in English, and most scientific work is published in English. Furthermore, there is a great deal of collaboration with other Atlantic states; all of which is conducted in English.
Greenland Institute of Natural Resources - FISHERIES BIOLOGIST, Scientist / Senior Scientist / Annonser / forskning.no - jobbmarked FISHERIES BIOLOGIST, Scientist / Senior Scientist
The Greenland Institute of Natural Resources invites applications for a position as a research (senior-) scientist. The position is placed in Department of Fish and Shellfish, with 20 employees, all working with stock assessment, research and advice. Fisheries are the pillars of Greenland's exporting industry, and high-quality advice is central in ensuring a sustainable harvest.
Responsibilities and tasks:
Planning and implementation of scientific monitoring programs for pelagic stocks, as well as collection of data from fisheries.
Data processing and analysis of existing data from pelagic surveys and fisheries.
Quality assurance and method development of the age determination (processed by assistants).
Stock assessment and modelling; including development.
Participate in international working groups (ICES and NAFO).
Communicate advice and research to managers, politicians and users organisations.
Time is allocated to conduct and publish own research (25%) - the research field should be within the Institutes work assignment.
Research-based teaching may occur.
Expected qualifications: experience in research on fish and/or shellfish population dynamics, assessment and modeling; acoustic measurements; scientific research experience within the work areas described under responsibility and task above; ability to interpret results and formulate advice to resource managers.
We expect that you are a trained biologist, statistician or similar. A Ph.D. or similar level of education is an advantage, as well as experience in planning and carrying out scientific monitoring programs; a statistical background and programming skills (SAS, R); international research experience; production of peer-reviewed articles and technical reports; ability to communicate at all levels.
We are looking for an innovative and independent person, with a committed and positive attitude and good interpersonal skills whom can join our team.
Further information on job, salary and housing (will be assigned with the job): contact Head of Department Helle Siegstad: phone +299 361200 or on e-mail [email protected] or website www.natur.gl
Deadline for receipt of applications is 1. July 2018
The application: should be marked "Stillingsopslag FiSk 2018" and sent to: Greenland Institute of Natural Resources P.O. Box 570, DK-3900 Nuuk, Greenland. Email: [email protected]
Kontakt: Head of Department Helle SiegstadTelefon: +299 361 200 E-post: [email protected]