Ledig stilling ved OsloMet
Assistant Professor in Electronics / Electronic Engineering
Deadline: 21.11.2019
The engineers of the future must have a high level of academic expertise and have the ability to work interdisciplinary in an international environment. The students must acquire and develop sound theoretical academic knowledge, practical skills and good social skills. The department emphasises teaching, supervision and development in a good learning environment. Our colleagues must therefore have a positive attitude to student development, in addition to having a sound academic and theoretical background. The Department has a permanent fulltime position available as Assistant Professor in Electronics/ Electronic Engineering.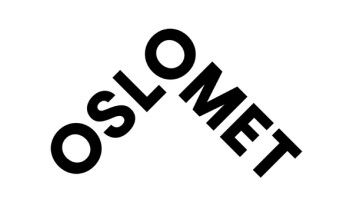 OsloMet
OsloMet – Oslo Metropolitan University is one of Norway's largest universities, with more than 20,000 students and 2,000 employees. OsloMet delivers knowledge to solve societal challenges, in close cooperation with the society and employers. OsloMet is an urban and diverse university with a clear international profile, and an attractive place to work and study with campuses in Oslo city center and at Kjeller in the Municipality of Lillestrøm. Our location in the metropolitan area gives us good opportunities to understand and benefit from the city's diverse population.

The Faculty of Technology, Art and Design (TKD) offers higher education and research and development (R&D) activities within technical subjects, arts and design. The Faculty has approximately 3.000 students and 280 staff members and is situated at Pilestredet Campus in downtown Oslo and at Kjeller Campus in Akershus.

The Department of Mechanical, Electronic and Chemical Engineering offers bachelor's degrees in electronic engineering, mechanical engineering and chemical engineering. From autumn 2020, the department will offer master's degree programmes in 'Robotics and Control' and 'Biomedical Engineering'. This position will contribute to strengthening the teaching capacity on the electronic engineering related modules.
Tasks and responsibilities:
Teaching, primarily at bachelor's degree level
Supervising bachelor degree projects
Developing the department's courses and programmes, both academically and pedagogically
Carrying out academic-administrative tasks
Further developing the academic community in MEK, TKD and in OsloMet as a whole
Contribute to existing R&D activities
Qualification requirements:
Master's degree in electronics, electronic engineering or equivalent field of study
In-depth knowledge of relevant programming tools and their use (including C, C++, Python)
Relevant work experience is desirable
Experience of research in electronics or electronic engineering is desirable
A Postgraduate Certificate in Education and/or teaching experience is an advantage
Good oral and written skills in English is expected. The candidate is expected to acquire a working command of Norwegian within three years of being appointed.
Candidates who have no relevant qualifications in pedagogy at the time of appointment must commit themselves to complete OsloMet's programme for basic pedagogical competence (15 ECTS credits) within two years.
We are looking for applicants who:
have an interest in education and knowledge dissemination
enjoy working with young people in a learning situation
can handle teaching large classes
are structured and have a good implementation capacity
have the ability to work independently
have good cooperation skills and social skills
are positive and solution-oriented
have good digital skills
We offer:
interesting work at Norway's third biggest and most urban university
opportunities for further academic development and in-depth study in a creative academic and research environment
independence and flexibility at work
a social work place with good welfare schemes
loan and pension arrangements with the Norwegian Public Service Pension Fund
Application
Please upload the following documents, together with your application by the final date for applications:
CV, references and all pages of certificates/diplomas
A list of scholarly works, if applicable
Documentation of teaching qualifications and/or experience
If you have documents that cannot be uploaded electronically, contact HR advisor Mette Bjørtomt at [email protected]
Applicants will be asked to give a trial lecture in connection with the interview.
Other information
If you would like more information about the position, feel free to contact:
The salary for the position is in accordance with the pay for state employees: job code 1009 Assistant professor (Universitetslektor), salary scale 51 - 66, NOK 456 400-594 400.
A higher salary may be considered for particularly well-qualified applicants. Law deducts 2% of the salary to the State Pension Fund.
If you wish to apply for the position, please apply electronically by clicking the button at the bottom of the page.
OsloMet has implemented the Charter & Code and been certified by the EU Commission with HR Excellence in Research (HRS4R) and is part of the EU network for mobility of Researchers Euraxess.
OsloMet has implemented the Charter & Code and is certified to use the HR Excellence in Research (HRS4R) logo by the European Commission.
OsloMet is a member of the EU Researchers in Motion network Euraxess.
Reference number: 19/10360
Last application date: 21.Nov.2019