Ledig stilling ved Nord universitet
Professor / Associate professor in Health sciences (physical activity and health)
Deadline: 31.10.2019
About the position
Faculty of Nursing and Health Sciences, Nord University (Bodø, Norway) is recruiting one professor/associate professor to strengthen the faculty's research and education within the health sciences, particularly research relating to physical activity and health sciences.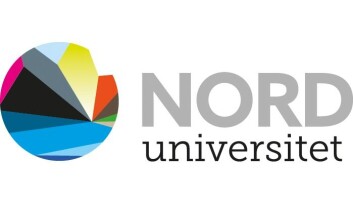 Nord University
Global challenges demand new insight, innovative solutions and local legitimacy. Nord University is a young university with strong regional ties and a global perspective. We are committed to delivering relevant educational programmes and research, with a focus on blue and green growth, innovation and entrepreneurship, and welfare, health and education. Nord University has 12,000 students and 1,400 employees at nine study locations in central and northern Norway.

The Faculty of Nursing and Health (FSH) Sciences educates competent and future-oriented nurses and specialists in health, care and praxis-oriented research. We shall contribute to solving future challenges in health and welfare. The Faculty offers an inter-faculty PhD in Professional Praxis. The faculty for Nursing and Health Sciences has 2,400 students and 200 employees. The professional communities are organised into the following divisions: Nursing, Pharmaceuticals, and Social Education and Mental Health.Read more: www.nord.no/fsh
Together with the Department's academic staff, the persons holding the positions are responsible for teaching, supervision of students, research and academic development in health sciences, particularly physical activity and health.
If there are no fully qualified applicants, the position may be offered as a temporary position for up to three years. At the end of this period, the position will be made permanent on the condition that the applicant is found to be qualified to the level of professor by a new committee.
In the absence of qualified applicants or if, for any other reason, it is not possible to fill the advertised positon as professor, the institution may appoint a qualified candidate to the position of Associate Professor.
The position is located in Bodø. Nord University faculties are distributed over several campuses, so co-operation between faculty regardless of geographical location is important.
The position may involve tasks at Nord University's other campuses.
Duties and responsibilities
The position entails teaching and supervision at all levels
Supervision of Master`s and PhD students
Initiating and developing interdisciplinary research projects in collaboration with colleagues at the Faculty
Facilitating of research projects with national and international partners
Participation in the development of externally funded research projects will be expected, as well as furthering research collaborations with national and international partners.
It is assumed that the appointee will contribute to the development of the academic community in the faculty, together with other colleagues.
The position holds a responsibility for developing and strengthening the faculty's research within physical activity and health, and activity medicine in collaboration with the Department of Nursing at campus Bodø. This covers clinical intervention research, health surveys in combination with innovation projects. Research will be conducted in close collaboration with other researchers, university partners, and partners in hospitals and health services.
The person holding the position is obligated to participate in supervision and teaching of health sciences, including human physiology and research methodology, at all three levels.
Qualification requirements
Appointment at the rank of professor will be based on documented research and teaching competence within one of the relevant discipline areas that meets international standards for such appointments.
For employment as an associate professor (research-oriented førsteamanuensis in the Norwegian system) , a Norwegian doctoral degree is required, within the relevant field of study or an equivalent doctoral degree from abroad that is accepted as a Norwegian equivalent, or competence at a similar level documented by academic publication of the same scope and quality.
For appointment as associate professor (teaching-oriented førstelektor in the Norwegian system) the applicant must documented comprehensive research and development work which in quality and scope corresponds to the amount of work towards a doctoral degree is required.
A Postgraduate Certificate in Higher Education (Norwegian: Universitetpedagogisk utdanning) or equivalent is required for the position. Applicants who cannot document basic competence in teaching, must acquire this competence within a two-year period. North University offers a course in university teaching which covers this requirement.
Good oral and written presentation skills in English and Norwegian (or possibly another Scandinavian language)
For applicants who do not have one of the Scandinavian languages as native speakers, oral and written language skills must be documented.
For appointment to the position of professor, the candidate must hold a Norwegian doctoral degree or equivalent, in a relevant field of research, and document quality and breath of scientific work. The applicant must have a relevant education in relation to the position, for instance a relevant health profession or exercise physiology. Please refer to the Assessment guidelines for the rank of Professor in the Faculty of Nursing and Health Sciences, Nord University for further detail.
The applicant is expected to apply for research grants from competitive national and international funding agencies, and help build the portfolio of research projects at the faculty, both independently and through active contribution within a team. Information about successful funding applications should be enclosed in the application, including information of role in the project, as well as documentation of national and international research collaboration.
Documentation of research communication and public debates are warranted by faculty employees to fulfil the faculty's social mission. The applicant should document experience in communication beyond publications in international scientific journals and conferences.
Experience in administration and research management is required.
The candidate must be fluent in written and oral English, and preferably also in a Scandinavian language. It is expected of the candidate to be able to teach in a Scandinavian language within two years of employment.
Basic, formal qualification in the discipline of education is required. Applicants with teaching experience at the university level will be preferred, and both quality and breath evaluated. Applicants who are unable to document such competence, will be required to attain the necessary qualification within two years of appointment. Nord University offers training that provides the necessary certification.
Adequate professional educational competence is a requirement for this position. In addition to the basic skills in respect of the planning, implementation, evaluation and development of teaching and supervision which apply the position of an associate professor, applicants must provide documentary proof of the following: quality development in teaching and supervision, broad supervisory experience and joint professional development of educational quality. New supplementary provisions on professional educational competence came into force on 1 September 2019. For further information please refer to Nord University's website.
The person appointed must live in a location enabling him/her to be present at the department.
Qualified applicants will be ranked according to the following criteria:
Research and development with relevance to the position.
Emphasis will be placed on publications within the last five years.
Experience with international research networks and projects with external funding
Experience from teaching and academic supervision at bachelor and master's level from the university and college sector
Educational qualifications from a college, university or equivalent
Pedagogical skills
Relevant professional practice
Good skills in communication and collaboration with students, colleagues.
Individual qualities that can contribute positively to the workplace environment
Good oral and written presentation skills in English and Norwegian (or possibly another Scandinavian language)
We offer
The successful candidate will be a member of a fast growing, successful faculty at Nord University.The majority of the faculty staff has an educational background in Nursing, Mental Health, Social Education or other health sciences.
The position is compensated according to government regulations, LPL 17.510, code 1013 Professor or code 1011 Associate Professor. Salary by agreement
Advantages within the Government Pension Fund for borrowing, insurance and pension.
Creative and collegial working environment
A workplace with steady progressive development
Flexible working hours
Active university sports team
General information
The person who is appointed must abide by the applicable laws, agreements, and directives. The responsibilities and duties associated with the position may change with future reorganization at Nord University.
The public sector workforce is expected to reflect the diversity of the population in general. Nord University therefore encourages qualified candidates with disabilities, gaps in their CV, immigrant backgrounds or different life experience to apply. Nord University practices moderate allocation according to gender quotas in accordance with the Basic Agreement for State Employees.
If applicants indicate they have disabilities or gaps in their CV, their details may be used anonymously for the purposes of recording whether this target is achieved or not.
Contact information
For further information about the position please contact:
Dean at the faculty of social sciences, Hanne Thommesen. [email protected], Phone: +47 415 73 206
Faculty director, Anne Ringen Pedersen. [email protected], Phone: +47 415 10 722
Application process
Applicants will be evaluated by an expert committee. Short-listed applicants will be called for an interview and trial lecture. These will be decisive for the appointment.
If there are many applicants, an internal committee may be convened to identify the most relevant candidates in the pool. These candidates will then be evaluated by expert committee. All applicants will be advised in writing of the outcome.
Application
Applications must be submitted online by the closing date of 31.10.2019.
The electronic application must contain:
CV, certificates and diplomas.
Academic works – published or unpublished – that you would like to be considered in the assessment, including a short description of how you regard this academic work the most relevant and reason for it to be taken into account in the assessment (up to 15 items)
A complete list of scientific production with information about where they have been published, the impact factor and the number of citations.
Research plan
Description of teaching qualifications
Description of research management experience, with information of funding, project duration and size.
Description of joint work to be considered, and is needed to identify the applicants contribution, a brief description of participation must be added.
Contact information for minimum two reference persons
All documentation to be considered is to be uploaded as attachments to the application.
Complete documentation in electronic form must be submitted by the closing date for applications.
After the application deadline has expired a list of applicants will be published. Note that, in special cases, information about particular applicants to a position may be made public even when that applicant has requested that their application be processed confidentially. Applicants requesting an exemption from publication of their details must explain their reasons for doing so in their application. In this case, advance notice will be given in the event of a decision to make public any information about the applicant.
Application deadline: 31.10.2019.
Ref.nr. 30086724
fnokode:1234