Ledig stilling ved NMBU
Professor / Associate Professor in Plant Breeding
Deadline: 15.12.2019
About the position
The Department of Plant Sciences, Faculty of Biosciences at the Norwegian University of Life Sciences (NMBU) has a vacant Professor/Associate Professor position in Plant Breeding.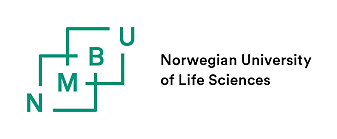 Norwegian University of Life Sciences
NMBU has a special responsibility for research and education that ensures the basis of life for future generations.

Sustainability is rooted in everything we do and we provide knowledge for life.

NMBU has 1700 employees and 5200 students and is organized in seven faculties. NMBU has a campus in Ås and in Oslo. In the autumn of 2020 we are co-located on Ås. Further information on NMBU is available at www.nmbu.no.


We are looking for a professor/associate professor to be in charge of our teaching in plant breeding at all levels and to conduct high-quality research supporting the development of efficient plant breeding of crops for the future.
The faculty is in the middle of an exciting period with revision of our study programs, thus the position will offer opportunities to take part in the development of relevant, up-to-date and attractive study programs and courses in collaborations across several disciplines.
The successful applicant will be in charge of courses and teaching in plant breeding at the bachelor, master and PhD level, and will participate in the teaching of related subjects.
We are seeking a candidate that can develop a strong research activity both with fundamental and applied plant breeding. This can include genomics, bioinformatics, phenomics, crop physiology, QTL-mapping, quantitative and molecular genetics, pre-breeding, management of genetic resources, and the application of next generation sequencing and genomic selection to improve crop breeding programs. The research will contribute to the implementation and further development of our mission towards a more sustainable crop production.
Main tasks
Be in charge of courses and teaching in plant breeding. The teaching consists of both theoretical, laboratory and field activities, and must cover the variety of crops that are important in the Nordic region. The following courses are currently relevant:
BIO245 - Plant Biotechnology: Genomics and breeding
BIO246 - Term paper in Plant Biotechnology/Plant Breeding
PLV321 - Plant pathology and resistance breeding
NOVA PhD Course in Plant Breeding (Nordic-Baltic collaboration)
Participation in teaching other subjects like quantitative and molecular genetics, genomics, bioinformatics, biotechnology, crop physiology, phenomics and agronomy, will also be required.
Participate in development of study programs and courses
Supervision of MSc and PhD students
Obtain external funding and develop and lead strong, internationally competitive research
Publish in high-quality international scientific journals
Collaborate with other research groups at the department, faculty and NMBU, and with breeding companies and genetic resource organizations
Fulfill administrative duties e.g. as member of committees, boards etc. of the University
Participate in outreach activities
You need to have
Required Academic qualifications
PhD in plant breeding, genetics or similar
Documented teaching competence and supervision of Master and PhD students
Documented experience in plant breeding-related research, and in leadership of research projects
The following experiences and skills will be emphasized:
Scientific track record in relevant research
Ability to obtain external research funding
Teaching, student supervision and research leadership skills
Ability to collaborate
The successful candidate who at the time of appointment cannot document basic teaching qualifications will be required to obtain such qualifications within a two-year period.
You need to:
Be able to teach in Norwegian
Remuneration and information
The position is placed in government position code 1013 Professor, salary NOK 667.200 – 1.152.500 or position code 1011 Associate Professor, salary NOK 542.400-741.300 depending on qualifications. Seniority promotion in position.
For further information, please contact:
Application
To apply online for this vacancy, please click on the 'Apply for this job' button above. This will route you to the University's Web Recruitment System, where you will need to register an account (if you have not already) and log in before completing the online application form.
The application must include:
Up to ten publications selected by the applicant as most relevant must be attached to the application. If it is difficult to identify the contribution of the applicant in multiple-author publications, a short explanation about the applicant's part of the work is suggested.
All applicants must document their teaching competence. Please see the NMBU's guide for applicants and members of the expert committee for documentation and assessment of educational competence for a position as professor or associate professor
Printed material which cannot be sent electronically should be sent by surface mail to Norwegian University of Life Sciences, Faculty of Biosciences, P.O. Box 5003, NO-1432 Ås, within 15th December 2019 Please quote reference number 19/05174.
Applicants invited for an interview will be asked to present verified copies of diplomas and certificates.
About BIOVIT
The Faculty of Biosciences is organized into two departments: Department of Animal and Aquacultural Sciences and Department of Plant Sciences. The main goal of the Faculty of Biosciences is to contribute to the development of sustainable agriculture and food production systems through basic and applied research on plants and animals including fish (aquaculture).
Research is organized in the following groups: Breeding and quantitative genetics, Ethology and Animal Environment, Nutrition and Physiology in Monogastric Animals, Ruminant Nutrition and Physiology, Genome Biology, Agroecology, Genetics and Plant Breeding, Plant Biology and Plant Biotechnology, Plant Protection and Food Crops.
The Faculty houses core infrastructure facilities like the Centre for Integrative Genetics (CIGENE) and the Imaging Centre. In addition, there are several specialized laboratories, e.g. the Plant Cell Laboratory. Experimental facilities for field, greenhouse and climate -controlled growth rooms are provided by the SKP (Centre for Plant Research in Controlled Climates).
The faculty is responsible for bachelor- and master programmes in Biology, Animal Science and Plant Sciences, and international master programmes in Agroecology, Plant Sciences, Aquaculture, Animal Breeding Genetics and Feed Manufacturing Technology. PhD programmes include Animal Science and Aquaculture, and Plant Sciences. The faculty employs approximately 240 scientists, technicians, and administrative personnel. Around 480 bachelor and master students and 90 PhD students are enrolled in educational programmes within the faculty, offering a stimulating and supportive learning environment.
The Department of Plant Sciences (IPV) has the national responsibility for education and research on sustainable production and utilisation of plants for food, feed, ornamental and recreational purposes. The Department is conducting research on crop plants and plants in natural ecosystems, addressing major societal challenges related to sustainable plant production. The research and teaching focus on fundamental plant biology, sustainable agriculture, agroecology, safe and sufficient food and feed, innovation in plant production systems, and plant breeding.
Genetics and Plant Breeding has a long and successful history at NMBU and the section has a strong R&D activity covering genetic resources of cereals, grasses and forage legumes; plant molecular biology, genomics and bioinformatics; molecular markers, molecular breeding, QTL mapping and genomic selection; crop physiology; evolutionary biology; and molecular ecology.The section is currently involved in establishing facilities and methods for advanced plant phenotyping, i.e. remote sensing, imaging etc. The section has a close collaboration and co-funding of research with the Norwegian plant breeding company Graminor (www.graminor.no). The research focus of the section is genetics and breeding of cereals, forage grasses, red clover and macroalgae, molecular evolution of temperate grasses, genome sequencing, climate adaptation, and resistance to abiotic stresses and fungal pathogens.
NMBU is the only Norwegian university offering master and PhD education in plant breeding. Part of the PhD education in plant breeding is given through formal collaboration with other Nordic universities.