Ledig stilling ved NMBU
Associate professor within geology – mineralogy / bedrock geology
Deadline: 06.12.2019
Two positions as Associate Professor in geology are available at NMBU
About the position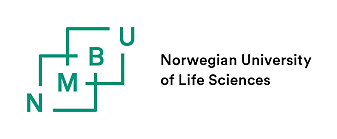 Norwegian University of Life Sciences
NMBU has a special responsibility for research and education that ensures the basis of life for future generations.

Sustainability is rooted in everything we do and we provide knowledge for life.

NMBU has 1700 employees and 5200 students and is organized in seven faculties. NMBU has a campus in Ås and in Oslo. In the autumn of 2020 we are co-located on Ås. Further information on NMBU is available at www.nmbu.no.


About MINA


The Faculty of Environmental Sciences and Natural Resource Management (MINA) works with nature and the environment, sustainable use of natural resources, biological and geological processes.

MINA's employees undertake teaching, research and dissemination within the fields of geology, hydrology and limnology, soil science, environmental chemistry, forestry, ecology, natural resource management, renewable energy, and nature-based tourism.

Our vision is to be a key actor in knowledge production and dissemination, and our goal is to deliver research of high, international quality, and varied and excellent teaching. The faculty's employees are significant participants within their respective fields of expertise, both nationally and internationally. The faculty is dominated by a vital research culture and high levels of scientific production.

The faculty has about 200 employees, 90 PhD students and 650 students.
The Faculty of Environmental Sciences and Natural Resource Management (MINA) at the Norwegian University of Life Sciences (NMBU) invites applications for a full-time, permanent position as Associate Professor in geology with special responsibility for teaching and research in the areas of mineralogy/bedrock geology.
The successful candidate will join sixteen colleagues in the Soil and Water Section covering a broad field of earth sciences as soil science, hydrology, limnology, sustainable water and sanitation, and geology. Geological research topics include mineral resources, groundwater flow and transport, sedimentology and geomorphology, and the use of geophysical methods and numerical modelling. Both undergraduate and graduate courses are offered in geology, serving many different study programs. We wish to complement and strengthen our teaching and research on weathering processes and mineralogy in order to create robust and future-oriented research groups that together contribute to our strategic research areas; sustaining water and soil resources, plant nutrition, climate change, and other ecosystem services related to minerals. Our ambition is to be nationally leading and internationally highly recognized within education and research in these areas.
Main tasks
We seek a geologist with a background in mineralogy/bedrock geology. Knowledge about Norway's geology as well as relevant field and laboratory experience is an advantage.
The successful candidate is expected to take responsibility for the undergraduate course Geology 'GEO100' (taught in Norwegian). Around 160 students from different study programs follow this course each year, as basis for further specialization in environmental sciences, agriculture, landscape architecture, and nature conservation. Though it serves as an introductory course for many study programs, the course is highly important for the recruitment of those who major in geology. The candidate is also expected to contribute within her/his expertise to other courses.
We expect the successful candidate to develop a research program linking his/her area of expertise to the research of the section colleagues. Candidates who see the benefit of conducting their research in a multidisciplinary and international campus environment will be preferred.
Based on the required expertise and experience outlined above, the person to be employed will have the following main duties within his/her field:
Develop and maintain courses within the strategic priorities of the MINA faculty
Initiate and undertake research within the strategic priorities of the MINA faculty
Supervise MSc and PhD students
Participate in the development of BSc and MSc courses and education programmes
Participate in administrative duties
Provide services to the university, profession, and community
Required Academic qualifications:
The successful candidate should hold a PhD degree in a relevant field within geology (mineralogy/bedrock geology) and have an academic background that matches the expertise and tasks mentioned above.
The following experiences and skills will be emphasized:
Expertise and experience in mineralogy/bedrock geology
Pedagogic and administrative proficiency
Teaching and supervision experience
Ability to initiate, achieve funds, and complete research projects
Quality, relevance, and volume of scientific publications
International collaboration and experience
The applicant's vision for his/her future research and teaching at NMBU
Good skills in English
Capable to teach in a Scandinavian language. If the candidate does not have a command of the Norwegian language, he/she must be willing to learn and teach in Norwegian within two years.
Besides scientific expertise, we put emphasis on teaching experience, pedagogical and administrative expertise. Applicants without formal training in pedagogy commits to, within two years to undertake NMBUs course in university teaching.
Remuneration and information
The position is placed in government pay scale position code 1011 Associate Professor, wage framework 24, salary grade (61-77) (NOK 542.400-741.300), depending on qualifications. Seniority Promotion in position.
For further information, please contact:
Application
To apply online for this vacancy, please click on the 'Apply for this job' button above.
This will route you to the University's Web Recruitment System, where you will need to register an account (if you have not already) and log in before completing the online application form.
Up to ten publications selected by the applicant as most relevant must be attached to the application. If it is difficult to identify the contribution of the applicant in multiple-author publications, a short explanation about the applicant's part of the work is suggested.
Printed material which cannot be sent electronically should be sent by surface mail to Norwegian University of Life Sciences, Faculty of (name), P.O. Box 5003, NO-1432 Ås, within (dd.mm.year). Please quote reference number (reference no.)
Applicants invited for an interview will be asked to present verified copies of diplomas and certificates.