Ledig stilling ved NMBU
Associate professor in Applied Ecology
Deadline: 08.12.2019
The Faculty of Landscape and Society, the Department of International Environment and Development Studies (Noragric) seeks an Associate Professor with substantial research and teaching experience in ecology and proven ability to work with issues of relevance to environmental governance.
About the position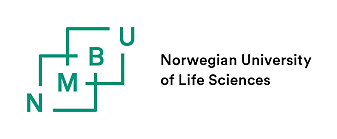 Norwegian University of Life Sciences
NMBU has a special responsibility for research and education that ensures the basis of life for future generations.

Sustainability is rooted in everything we do and we provide knowledge for life.

NMBU has 1700 employees and 5200 students and is organized in seven faculties. NMBU has a campus in Ås and in Oslo. In the autumn of 2020 we are co-located on Ås. Further information on NMBU is available at www.nmbu.no


About LANDSAM


The Faculty has 1250 students and 180 staff. It consists of five departments, carrying out research and education in the fields of urban and regional planning, property management and law, landscape architecture, international environment and development studies, and public health.

The Department of International Environment and Development Studies is a leading educational and research institution in Norway, conducting world class and highly internationalized critical interdisciplinary research across the fields of International Relations, Environment and Global Development Studies, focusing on global challenges at the intersection between social and natural processes.

The department is organized into four research clusters: rights and power in development, climate change and agricultural development, conflict and human security, and environmental governance.

The Department comprises 31 academic staff, 25 PhD candidates and 400 fulltime students, and is responsible for one Bachelor program, three Master programs, and a PhD program. For further information regarding thematic areas and ongoing research, please visit: http://www.nmbu.no/noragric/.
The Department of International Environment and Development Studies is seeking an Associate Professor with a background in ecology and experience working across disciplines, including issues related to environmental governance. We are seeking candidates with interdisciplinary experience, bridging both natural and social sciences. This position is intended to strengthen the department's research and educational capacity in ecological aspects of social-ecological systems.
Candidates must have a strong record in natural sciences, and experience working with social sciences. The successful candidate must demonstrate the ability to work at the interface between topics such as social-ecological systems, agroecology, ecological economics, political ecology and sustainability sciences, applied to contemporary issues such as biodiversity loss, climate change, sustainable food systems, and other environmental concerns.
Main tasks
Initiate and perform high quality research and education
Initiate, acquire and conduct research projects with external funding (e.g. the Norwegian Research Council, EU, ERC and/or ERA)
Develop, teach and administer courses in several programs; lead programs at the Bachelor and Master levels
Supervision of Bachelor, Master, and PhD theses
Participate in administrative duties
Collaborate within the department, faculty and university
Develop or participate in national and international networks
Qualifications:
The applicant must have:
A PhD degree in ecology/biology with a specialization in ecology
Some experience in working with social sciences
Demonstrated ability to teach and conduct research in environment and development studies or similar interdisciplinary study programs
Demonstrated ability to work across disciplines, both individually and as part of a team
Experience in supervision and teaching at the University level
Experience with research projects, e.g. projects funded by EU, ERC and the Norwegian Research Council.
Experience with popular research dissemination and communication
Connections to professional networks, nationally and internationally
Excellence in written and spoken English
If the person appointed does not have formal competence in pedagogics, she/he is obliged to complete a course in university pedagogics within two years following the appointment.
Candidates must demonstrate a command of a Scandinavian language as a working language. If a successful candidate is not fluent in a Scandinavian language at the time of the appointment, s/he will be expected to learn sufficient Norwegian to be able to participate actively in all functions that the position may involve within three years following their appointment.
Personal skills:
Personal ambitions to develop and lead research and education
Strong commitment to excellence
Good collaborative and communicative skills
Ability to work in interdisciplinary teams
Motivation to take part in the Department's academic life on a daily basis and to perform common tasks and duties
Willingness to contribute towards fulfilling the Department's and the Faculty's strategic priorities
Remuneration and information
The selected candidate will be appointed as Associate Professor (1011 Førsteamanuensis), within NOK 583 900 – 741 300 (salary frame 65-77) depending on qualifications.
A compulsory contribution of 2 % is made to the Norwegian Public Service Pension Fund.
For further information, please contact Head of Department Dr. Shai A. Divon, tel: +47 67231351 ([email protected])
General information to applicants
Application
To apply online for this vacancy, please click on the 'Apply for this job' button above. This will route you to the University's Web Recruitment System, where you will need to register an account (if you have not already done so) and log in before completing the online application form.
Applications must be written in English and submitted electronically. The application must include:
An application letter.
A research statement (1–3 pages) describing the applicant's vision and ambitions, including a description of which subject area(s) at Department the applicant considers most relevant for his/her research. The research statement should describe how the applicant's research will contribute to the Department's priorities.
A pedagogical statement (1-3 pages) describing teaching philosophy, listing teaching experience and work on developing/revising/renewing study plans and course designs, including reflections on the development of the candidate's own pedagogical skills.
Detailed CV, including a complete list of educational achievements, positions held, pedagogical experience, administrative experience, project acquisition and coordination experience, other qualifying activities and a complete list of publications, merits and awards.
Copies of educational certificates, PhD diploma, and transcript of records.
Full text of up to 10 selected publications the applicant wishes to include in the evaluation.
A document discussing the importance, interrelation, and relevance of the selected papers for this position.
Documentation of teaching qualifications, teaching and supervision experience of Master and PhD students
Description of dissemination activities beyond scientific publications.
Three references (name, relation to candidate, e-mail and phone number).
All documents must be uploaded in electronic applications www.jobbnorge.no
Applicants invited for an interview will be asked to present verified copies of diplomas and certificates.
Application deadline: 8 December 2019.