LEDIG STILLING PÅ HØYSKOLEN KRISTIANIA
Associate professor in Information Technology (Oslo)
Deadline: 05.12.2021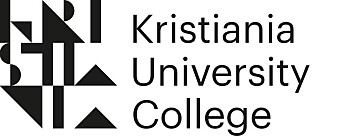 Kristiania University College
Kristiania University College offers study programs in management, organization, marketing, communication, computer science, information technology, health sciences, innovation and creative arts. Kristiania University College is Norway's largest independent comprehensive university college with its 18,000 students and a large education offering in Oslo, Bergen and online. Our mission is to strongly contribute to the country's social and economic development through problem-driven and applied knowledge development and dissemination, in close cooperation with society at large.
About the School of Economics, Innovation, and Technology
The School of Economics, Innovation, and Technology delivers research and study programmes at bachelor and master levels and is developing a doctoral programme in information technology. The emphasis is on economics, innovation and digitisation, including computer science, information systems and interaction between technology and human beings. The School has research groups and research labs at a high international level.
The School of Economics, Innovation, and Technology at Kristiania University College is seeking candidates for permanent full-time associate professor position, in the fields of Information Technology.
The School of Economics, Innovation, and Technology seeks a potential scientific leader with a strong research profile in Information Technology, clear research visions, educational skills, as well as administrative skills related to research management. Research is expected to be anchored within the field of human-computer interaction (HCI), addressing issues related to business and digitalization, user behaviour, software development machine learning and artificial intelligence.
The successful candidate will strengthen our research and education profile connected to Information Technology and help establish the field internally both in the form of a study program and as a research area at our campus in Oslo. The position requires candidates with a passion for research and teaching, curiosity and good problem-solving skills.
The School of Economics, Innovation, and Technology conducts interdisciplinary research on digitalization, information systems, computer science, human-computer interaction, and software technologies and their design. The School offers several study programs at the master and bachelor level. Our study programs attract a high number of well-qualified students, and our external collaboration with organizations and industry is growing. The research and education activities of the position should strengthen the departments research profile and contribute to the Master programs.
The successful candidate is expected to engage with our Bachelor, Master and recruit PhD students, and the applicant must be willing and able to teach HCI-courses at both undergraduate and graduate level. Teaching will mainly involve core curriculum courses in HCI, with both a technical and an empirical orientation. The candidate may also contribute to teaching human-centred AI, visualization, programming and multisensorial media.
Primary assessment criteria:
The candidate must hold a PhD in one of the following or an adjacent research field:
Computer science
Software engineering
Information science
Data science
Behavioural science
And for all, further have a relevant specialization in Human-Computer Interaction.
The candidate must have a strong scientific track record that confirms capacity to address relevant and challenging issues. A strong record of scholarly publications relevant to the area in leading international journals is required. The candidate should also demonstrate engagement in the international research community on human-computer interaction and related fields.
Candidates should be able to establish, lead, conduct and collaborate in research projects. A strong track record in academic and administrative leadership is an advantage, as well as the ability to attract third-party funding. The candidate should have an active approach to the dissemination and exploitation of research results and knowledge.
Candidates should have pedagogical qualifications and teaching and supervision experience at master and PhD level. The ideal candidate will demonstrate competence and ability to deliver high quality teaching on core curriculum courses in HCI.
The successful candidate should have an international profile with respect to the above criteria. The candidate for this position will be selected based on excellence and fit with the section's research profile. Fluent oral and written communication skills in English is a prerequisite. Fluent oral and written communication skills in Norwegian or another Scandinavian language is desirable.
Qualified applicants must be prepared to hold a trial teaching session/lecture.
The School of Economics, Innovation, and Technology has a goal of recruiting more women to permanent academic positions. Women are encouraged to apply.
Workplace is in Oslo, Norway.

We offer:
Salary according to qualifications
Vibrant research community.
An inspiring, friendly and inclusive working environment.
Attractive welfare arrangements.
Working downtown Oslo, Norway.
Applicants must be able to document the following:
Application letter
A research position paper (1- 4 pages) describing the applicant's vision and ambitions for the nearest future
Detailed CV (summarizing education, positions, pedagogical experience, administrative experience and other qualifying activity).
Complete list of scientific publications and merits.
Copies of educational certificates and diplomas. Diplomas issued in other languages than Scandinavian or English must be provided in the original language as well as in an English translation.
Full text of up to 10 selected publications the applicant wishes to include in the evaluation
A teaching portfolio describing the applicant's qualifications and focus on students learning, and research attitude towards teaching and learning.
Names and contact details of 2-3 references (name, relation to candidate, e-mail and telephone number).
Applicants should document any pedagogical and/or didactic competences regarding higher education and the development of skills in lecturing and student guidance. If the successful candidate does not satisfy the requirements, he or she will have to complete the Kristiania University College's course for pedagogical base competence (15 study points) within a two-year period after starting the position.
Each candidate will be evaluated according to the Regulations concerning appointment and promotion to teaching and research posts (No: Forskrift om ansettelse og opprykk i undervisnings- og forskerstilling) pursuant to the Norwegian Universities and University Colleges Act (No: Universitets- og høyskoleloven).
Qualified applicants will be assessed by an expert committee.
Application deadline: 5. december 2021
Number of positions: 1
Applications will be screened continuously until the positions have been filled.
Kontaktpersoner: