Ledig stilling ved Universitetet i Bergen
Associate Professor (tenure track) - Department of Economics
Deadline: 06.10.2019
UiB - Knowledge that shapes society
Through robust and close interaction with the world around us – globally, nationally and locally – we shall be instrumental in building a society based on knowledge, skills and attitudes.
Do you want to take part in shaping the future?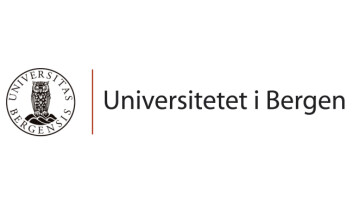 University of Bergen
The University of Bergen is a renowned educational and research institution, organised into seven faculties and approximately 54 institutes and academic centres. Campus is located in the centre of Bergen with university areas at Nygårdshøyden, Haukeland, Marineholmen, Møllendalsveien and Årstad.

There are seven departments and three centres at Faculty of Social Sciences. Read more about the faculty and departments.
Associate professor
The Department of Economics at the University of Bergen, Norway, is seeking a tenure-track (7 years) position at the Associate Professor level. The candidate will be evaluated for a tenured position as a Full Professor normally towards the end of the period, but there is also a possibility for early evaluation after three years. Internal evaluation guidelines can be found here.
The Department of Economics (www.uib.no/econ) offers bachelor, master and PhD degrees in economics. Research and teaching at the Department cover a broad spectrum of sub-disciplines. The Department is one of the seven departments at the Faculty of Social Sciences.
Work tasks/research field:
We are looking for an excellent economist with a PhD from the last five years. The Associate Professor will be expected to teach and supervise at all levels, and to engage in other tasks at the department. We may put emphasis on how the candidates fit with the research and teaching needs of the department.
Qualifications and personal qualities:
Applicants must have demonstrated their ability to publish research at a high international level.
Personal and collaborative skills will be taken into consideration.
Basic teaching training is a requirement. The successful candidate will be offered appropriate pedagogical training if this requirement is not met prior to appointment.
The teaching language at the Department is usually Norwegian. In a transition period, teaching in English is acceptable.
We can offer:
A friendly and professionally challenging working environment
A starting pay at pay grade 68-75 (code 1011) in the government salary scale. This currently amounts to an annual salary of 615 900 – 704 900 before taxes. Further increases in salary depend on individual merit and seniority. A higher starting salary may be considered for a particularly well qualified applicant.
Enrolment in the Norwegian Public Service Pension Fund
Good welfare benefits
Your application must include:
A cover letter
A research statement with plans for the employment period
CV including a complete list of publications
Up to 5 publications to be considered in the assessment, with information about where this work was published.
Certified copies of diplomas and certificates
Documentation of pedagogical qualifications and experience. Student evaluations might be included.
In addition, two reference letters should be sent to the Head of the Department.
The application and appendices with certified translations into English or a Scandinavian language must be uploaded at JobbNorge.
Offers will be made based on the assessment of scientific merit by an expert committee, and interviews and trial lectures.
Closing date: October 6th 2019
The application has to be marked: 19/21602
General information:
Detailed information about the position can be obtained by contacting:

Head of the Department, Professor Tommy Staahl Gabrielsen, e-mail: [email protected] or phone: +47 55 58 92 21
Practical questions about the application process should be directed to Adviser HR Anita Helen Spurkeland, e-mail: [email protected] or phone +47 55 58 90 58.
The state labour force shall reflect the diversity of Norwegian society to the greatest extent possible. People with immigrant backgrounds and people with disabilities are encouraged to apply for the position.
We encourage women to apply. If multiple applicants have approximately equivalent qualifications, the rules pertaining to moderate gender quotas shall apply.
The University of Bergen applies the principle of public access to information when recruiting staff for academic positions.
Information about applicants may be made public even if the applicant has asked not to be named on the list of persons who have applied. The applicant must be notified if the request to be omitted is not met.
For further information about the recruitment process, click here.