Stilling:
Associate Professor in Supply Chain Management (2 positions)
Deadline: February 1, 2019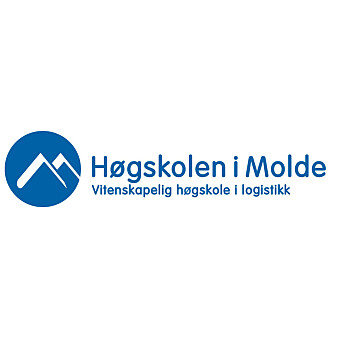 Molde University College
Molde University College - Specialized University in Logistics has 200 employees and 2 500 students. The University College has Bachelor- and Master studies within Health Sciences and Social Care, Logistics, Sport Management, Information Technologies, Economics, and Law and Social Sciences. In addition Ph.D. programs in Logistics and Health Sciences and Social Care are offered.

MUC has a campus in Kristiansund, 60 km north of Molde. There are currently two B.Sc. programs in SCM at Campus Kristiansund; Marine Logistics & Economics and Petroleum Logistics. A third program, Sustainable Logistics and Circular Economics is under planning, with a planned start autumn 2019.
The positions are within the area of Supply Chain Management (SCM). We expect prospective applicants to apply their expertise in order to play a central role in building academic competence within the area of application. Areas of expertise may include but are not limited to the following: quantitative logistics/SCM, circular economics, sustainable logistics/SCM and inter-firm relationships. Documentation of empirical research will add strength to the application.
The application must describe clearly the specific SCM segments that are of particular professional interest to the applicant. At present, 45 % of the working hours is allocated to research, development, innovation, public relations and science communication in general.
Molde University College (MUC) has B.Sc., M.Sc. and Ph.D. degree programs in Logistics, where SCM is included in a large share of the courses. The positions are affiliated with the Faculty of Logistics where SCM is an important part of the Faculty's domain. The teaching duties will be within MUC's programs in Logistics/Supply Chain Management on all levels, however with particular emphasis on the programs at Campus Kristiansund. The work will be in close cooperation with MUC's staff at Campus Molde. Hence, some travelling between the two campuses must be counted for.
A relevant Ph.D. or similar scientific qualifications are required. Relevant practical-pedagogical competence based on education and/or teaching and supervision is required. Candidates without practical-pedagogical education should acquire this within two years. Applicants should have a focus on research, teaching, community outreach and other relevant activities. The appointee will have a responsibility to lead, participate in and sustain research activities. The position demands that the successful candidate must demonstrate adequate verbal and written skills in a Scandinavian language and English. For an applicant with basic skills in Scandinavian at the time of appointment, a limited employment for one year can be considered, with a possibility for permanent employment. A permanent employment is under condition of that the employee has accessed the adequate level required for a permanent position, within nine months of employment. In such cases, a language improvement program must be undertaken within one year from the time of appointment. The applicant's professional competence and personal qualities will be considered as important assets. Applicants may be invited for an interview or a trial lecture as a part of the recruitment process.
Place of work is Molde University College, Campus Kristiansund. The position will normally be remunerated at wage level 65-69 on the Norwegian State Salary Scale, currently equating NOK 576 100-619 300 per year, of which 2% is deducted for the Norwegian State Pension Fund. For the especially qualified candidate a wider salary range may be considered. The appointment will be made in accordance with current Norwegian regulations concerning state employees.
Applicants are asked to apply via jobbnorge.no. Applicants should submit (documents should be in Scandinavian or English):• A full curriculum vitae, testimonials and diplomas,• A complete list of professional publications, if possible with links to online full versions,• A description of the scientific productions and up to 15 documents with academic work of relevance to the position. The documents can be submitted either in the form of links to published full versions or as paper copies.
For further information, please contact:
See also https://www.himolde.no.
The application deadline is 1 February 2019.
Molde University College is attending the government's volunteer for inclusion. We would like to include applicants with limited functional abilities or gaps in their CV. However, the qualification requirements for the position must be met.
According to the Freedom of Information Act, section 25, 2nd part, the list of applicants may be made public. Requests for anonymity must be specifically justified, but cannot be guaranteed.