Ledig stilling ved UNIS
Researcher in data management
Deadline: 28.06.2019
About the position
UNIS is seeking candidates for a full-time position as researcher in data management for the duration of four years and nine months. The successful candidate will work closely with scientists at UNIS to develop data management solutions tailored to their needs as well as the needs of the research project The Nansen Legacy. This involves data structuring, documentation and standardization, database development, and metadata management. Facilitation of data exchange and data access through external systems will be an important task.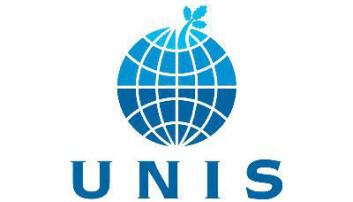 UNIS
UNIS is a stateowned limited company with five of Norway's universities represented on the board. UNIS is located in a modern working environment in Longyearbyen, Svalbard, and is well equipped with both technical and scientific equipment and laboratories. The institution has an infrastructure for both marine and terrestrial field, lab and experimental research. The studies at UNIS are marketed internationally and all classes are offered in English. Approximately half of the staff and students are from abroad.
The candidate will be working closely with SIOS (Svalbard Integrated Arctic Earth Observing System), which is a regional and multinational observing system for long-term measurements in and around Svalbard addressing Earth System Science questions. SIOS integrates the existing distributed observational infrastructure and generates added value for all partners beyond what their individual capacities can provide. SIOS brings observations together into a coherent and integrated observational programme that will be sustained over a long period. Within SIOS, researchers can cooperate to access instruments, acquire data and address questions that would not be practical or cost effective for a single institution or nation alone. The candidate will also collaborate with the UNIS IT staff.
The position is affiliated with the Norwegian research project The Nansen Legacy (http://nansenlegacy.org). The Nansen Legacy is the Norwegian Arctic research community's joint effort to establish a holistic understanding of a changing marine Arctic climate and ecosystem in the northern Barents Sea and adjacent Arctic Basin. The project will provide a scientific knowledgebase needed for future sustainable resource management in the study area through collaborative work between ten Norwegian research institutions in 2018-2023. Activities in the project include international cooperation, and several cruises with the new, ice-going research vessel Kronprins Haakon.
The position will be organized within the UNIS department of Arctic Biology. Currently the department consists of three professors, four associate professors, nine adjunct professors, four PhDs and two affiliated technical/administrative staff. The department conducts research and education in Arctic marine and terrestrial biology, and currently provides 22 courses on bachelor, master and PhD level. The department focuses on an integrated approach to High Arctic biology. Additional information about the department can be found at www.unis.no.
Qualifications
Experience in documentation, publication and management of scientific data
Experience in scientific programming
Higher education or equivalent in the technical or natural sciences
Excellent skills in oral and written English
The following experiences/knowledge will be considered an advantage:
holding a PhD degree in a relevant field
working with scientific file formats
handling of large biological datasets
The appointed person must have the ability to work independently, have a positive attitude and be flexible. Collaborative skills and personal attributes of the successful candidate are essential.
Employment conditions
The vacant position is full-time position as researcher (SKO1108) for the duration of four years and nine months.
UNIS offers:
Free arrival passage for you and your family, and relocation expenses associated with initiation of the engagement.
A holiday travel grant in accordance with current rules.
Membership in the Norwegian Public Pension Fund.
SalaryAll salaries are set in accordance with the Norwegian Government's University salary scale. The researcher will be hired in SKO 1108 (SKO 1109 will be considered depending on qualification) and offered a gross salary normally between NOK 471 900 – 565 100 depending on experience/seniority. As a resident of Svalbard, an annual allowance of NOK 32 000 (Svalbardtillegg) will be added to staff salaries. A social Security contribution of 2 % to the Norwegian Public Service Pension Fund will be deducted from the salary. Income tax on Svalbard is 8 %, plus 8.2 % toward National Insurance coverage.
Application
A committee will evaluate the qualifications of the applicants and invite the top ranked person(s) for an interview. The appointment will be made by the Director of UNIS based on the recommendation from the committee.
Inquiries about this position may be directed to:
Tove M. Gabrielsen, PI of The Nansen Legacy Data Management and Synthesis work package, phone: + 47 9014 1498, e-mail: [email protected], and to
Head of Department Børge Damsgård, phone +47 7902 3345, email: [email protected]
Deadline for application is June 28th 2019
Please apply online on www.jobbnorge.no
In the end of the form, please attach your curriculum vitae and education certificates. The committee may ask for further documentation on the education history and former work experience described by the applicants.
You can request to have your application kept from public access cf. the open files act § 25. The requestmust be explained. UNIS will determine if the application will be kept from public access or not, based on the explanation and the regulations from the open files act. If the application will not be accepted, the candidate will be contacted.