Stilling:
Research Scientists in Applied Mathematics
Deadline: 01.05.2019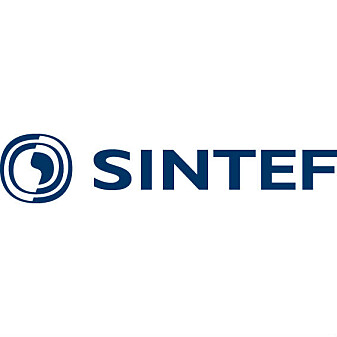 SINTEF
SINTEF is one of Europe's largest research organisations, with multidisciplinary expertise in the fields of technology, the natural sciences and the social sciences. SINTEF is an independent foundation and has conducted contract research and development projects for the private and public sectors since 1950. SINTEF has 2000 employees from 75 countries and annual revenues of three billion Norwegian kroner.

Vision: Technology for a better society
SINTEF Digital is searching for professional and dedicated researchers to join our Computational Geosciences group in Oslo.
The Computational Geosciences research group at the Department of Mathematics and Cybernetics develops new computational methods for geoscience applications. The group is well known for its unique open-source software projects, MRST and OPM, and its development of multiscale methods. Our activities are expanding. We are therefore looking for new team members who can contribute to developing new numerical methods in challenging research projects for international clients. As a team member, you will conduct a mixture of applied and strategic research, develop high-quality software, publish papers and give presentations at international conferences, write grant and project proposals, and be involved in project management and client contact. You will be part of a wide international network of collaborators and will be exposed to challenges from industry leaders.
Preferred expertise and skills:
§ Doctoral (or masters) degree in applied mathematics, physics, computer science, or an applied field with a strong focus on computational methods
§ Relevant research experience and strong academic track record with publications
§ Proficiency in C++, MATLAB, Python or other suitable languages
§ Experience with industrial or open-source software development is an advantage, particularly in MRST or OPM
§ Experience of writing research proposals
§ Self-motivated and independent, but also able to work in a team and communicate effectively with clients and collaborators
We offer:
§ Challenging research tasks relevant to industrial and societal challenges
§ A dynamic and innovative work environment
§ Skilful, experienced, and creative colleagues
§ Well-established national and international networks
§ Flexible working hours and a large degree of autonomy
§ Competitive salary (subject to qualifications)
§ Social benefits (pension plan, insurance, possibility for kindergarten, etc.)
Duration: Full-time, permanent positions, formal job title will be subject to qualifications.
Location: SINTEF Digital's offices in Oslo, Norway.
Closing Date: 1st May 2019, but applications will be reviewed continually.
Start Date: As soon as possible
How to apply: Your application should include a cover letter, CV, and transcript of grades.
Homepage: www.sintef.com