Ledig stilling ved SINTEF
Research position in real - time rendering and augmented reality
Deadline: 18.09.2019
SINTEF Digital is looking for candidates who can strengthen our research on real-time rendering and enabling technologies for industrial augmented reality. The research is conducted in the Visualization and Accelerated Computing Group. The group was among the inaugural NVIDIA CUDA Research Centres and has more than fifteen years of experience in using GPUs for computation and visualization.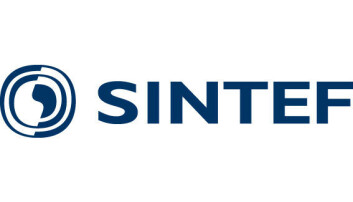 SINTEF
SINTEF is one of Europe's largest research organisations, with multidisciplinary expertise in the fields of technology, the natural sciences and the social sciences. SINTEF is an independent foundation and has conducted contract research and development projects for the private and public sectors since 1950. SINTEF has 2000 employees from 75 countries and annual revenues of three billion Norwegian kroner.

Vision: Technology for a better society.

SINTEF Digital conducts research and innovation in the areas of information and communication technology and technology-oriented social sciences. Our multidisciplinary knowledge base is used across all industries and helps our customers exploit and meet the opportunities created by today's omnipresent digital transformation.

We work in the intersection of applied mathematics and computer science, developing and implementing cutting-edge algorithms in collaboration with our industrial and academic partners.
Key research areas and applications
Scientific visualization
Real-time rendering
Hardware-adapted algorithms for massively-parallel architectures (GPUs)
Augmented/virtual reality
Learn more about us at our homepage http://www.sintef.no/VisComp.
Qualifications
We are looking for qualified candidates with a higher university degree, master or Ph.D., with a strong background and/or extensive experience within real-time 3D graphics or computational science. To qualify, you must have a "can-do" attitude to solving problems and master new technologies. Furthermore, you must be a good software developer, be able to perform high-quality research, work independently as well as cooperatively in teams, and take the initiative to explore and implement new approaches. We also expect that you are creative, loyal, hardworking, and have good spirits.
Education and background
Master or Ph.D. in mathematics, computer science, or physics
Both experienced researchers and young candidates with master's degree are encouraged to apply
Solid mathematical foundation
Experience using Vulkan, OpenGL or CUDA
Passion for developing efficient software
Responsibilities
Perform high-quality research and software development to support our ongoing academic and industry projects
Publish findings in peer-reviewed journals, international conferences, and workshops
Produce prototype applications and incorporate new methods in the existing code bases
Meet and collaborate with our partners, both national and internationally
Participate in defining and acquiring new projects
Keeping up-to-date with current trends within the department's fields of interest
We offer
A highly creative, social, and informal work environment
Competitive salary and social benefits
Exciting and challenging tasks based on industrially relevant approaches
Flexible work hours
Good opportunities for career development
Internationally oriented, skilful, experienced, and creative research team
Well-established national and international scientific and industrial networks
Opportunities for Ph.D. studies
Workplace
SINTEF Digital's premises in Oslo, Norway.
Application requirements
Application letter
CV summarizing education, positions and software development experience, as well as any academic track record
Copies of educational certificates, transcript of records and letters of recommendation
If applicable, links to source code developed by the candidate
Applications will be processed on an ongoing basis
Questions regarding the position:
Homapage: www.sintef.no