Stilling:
Two researcher / postdoctoral positions – systems biology modelling
Application deadline: 15.12.2018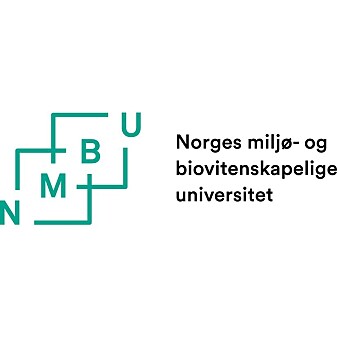 Norwegian University of Life Sciences
NMBU has a special responsibility for research and education that ensures the basis of life for future generations.

Sustainability is rooted in everything we do and we provide knowledge for life.

NMBU has 1700 employees and 5200 students and is organized in seven faculties. NMBU has a campus in Ås and in Oslo. In the autumn of 2020 we are co-located on Ås. Further information on NMBU is available at www.nmbu.no.


About BIOVIT


The research group


The successful candidates will join the Centre for Integrative Genetics (see http://cigene.no ), a multidisciplinary research group with expertise in genetics, evolutionary and comparative genomics, bioinformatics and systems biology. The group includes two full-time professors, one associate professor, eleven researchers, eight PhD students and nine research technicians. CIGENE seeks to develop a deep understanding of genomics as it relates to aquaculture and agriculture species, and has a specific focus on the Atlantic salmon and other salmonids.
We achieve this by working closely with both researcher and industry partners, and by leveraging state of the art tools and resources in genotyping, sequencing, bio-informatics and systems biology.

The department and faculty

The Department of Animal and Aquacultural Sciences provides fundamental, innovative research and practical solutions to improve productivity and sustainability across the agriculture and aquaculture sector. Currently, disciplines within the department include Animal Nutrition and Feed Technology, Ethology and Animal Environment, Breeding and Quantitative Genetics, and Genome Biology.

The main objective of the Faculty of Biosciences is to contribute to the development of sustainable agriculture and food production systems through basic and applied research on plants and animals including fish (aquaculture). The faculty houses Centre for Integrative Genetics (CIGENE) and the research center for Research-based Innovation (SFI) – Foods of Norway.

The faculty is responsible for bachelor- and master programmes in Biology, Animal Science and Plant Science, and international master programmes in Agroecology, Plant Science, Aquaculture, Animal Breeding Genetics and Feed Manufacturing Technology. PhD programmes include Animal Science and Aquaculture, and Plant Sciences. There are currently 480 bachelor and master students, and 90 PhD students, enrolled in these programmes. The faculty has approximately 220 permanent and temporary scientific employees, including technicians, and 18 administrative positions.
About the position
The Department of Animal and Aquacultural Sciences, Faculty of Biosciences at the Norwegian University of Life Sciences (NMBU) has two vacant researcher or postdoc positions (up to two years) in systems biology of Atlantic salmon metabolism. These are part of the Digital Salmon, a transdisciplinary project using experimental omics data on metabolic reaction networks. Ideal for modellers seeking challenges and exposure to a world-class environment in integrative genetics and systems biology.
The Digital Salmon (2016-2020, 4 M€) is the national flagship project in digital production biology, funded by the Research Council of Norway as part of the national consortium for biotechnology, Digital Life Norway. Its objective is to establish a systems biology framework for adapting salmon breeding and nutrition strategies to modern feedstuffs. The long-term goal is to accumulate a library of various models of life processes in the salmon body, to quickly construct suit-tailored computer simulations to compute effective use of resources, for food security, fish welfare and human health. Such a "Digital Salmon" knowledge base will enable faster response to new challenges, such as climate change, new diseases, or scarcity of key feedstuffs.
Main tasks
Develop and validate genome-scale and tissue-specific metabolic reconstructions for salmon
Use these models to interpret multi-omics data from experiments on omega-3 metabolism under fish- vs plant-based feed, freshwater vs seawater, and more.
Develop a test suite of metabolic function for automatic quality control, documentation and benchmarking of our models.
Qualifications
Required Academic qualifications
PhD in relevant field, e.g. systems biology, biochemistry, mathematics, physics, molecular biology, nutrition.
General familiarity with linear algebra, mathematical modelling, optimization and computer programming.
General knowledge of metabolic reaction networks.
Willingness and ability to learn essential software tools such as Python, cobrapy, SBML, version control and unit testing.
Desired Academic qualifications
Experience with abovementioned software.
Experience with constraint-based reconstruction and analysis.
Required personal skills
Understand the wider context of the Digital Salmon endeavour, linking metabolic modelling to practical applications and adjoining research fields
Ability to collaborate creatively in a multidisciplinary research group.
Ability to learn new tools and methods.
Ability for careful, reproducible research and data and model management
Ability to manage time, document progress and deliver on time
Desired personal skills
Excellent written and oral communication skills
Remuneration and information
The positions are placed in government pay scale position code 1109 Researcher, salary grade 61-77 (NOK 534.100 – 731.400) or position code 1352 Postdoctoral Fellow, salary grade 59 - 77 (NOK 515.200 – 731.400) on the Norwegian Government salary scale upon employment depending on qualifications. The position follow ordinary meriting regulations.
For further information, please contact:
NMBU offers:
An interdisciplinary and inclusive environment that provides exciting research and development opportunities.
Daily contact with inspiring students and skilled colleagues.
Generous employee benefit schemes.
Beautiful surroundings just outside Oslo.
Application
To apply online for this vacancy, please click on the 'Apply for this job' button above. This will route you to the University's Web Recruitment System, where you will need to register an account (if you have not already) and log in before completing the online application form.
Application deadline: 15th December 2018
Up to ten publications selected by the applicant as most relevant must be attached to the application. If it is difficult to identify the contribution of the applicant in multiple-author publications, a short explanation of the applicant's role in the work should be added.
Printed material which cannot be sent electronically should be sent by surface mail to Norwegian University of Life Sciences, Department of (name), P.O. Box 5003, NO-1432 Ås, within (dd.mm.year).
Please quote reference number (18/06245).
Applicants invited for an interview will be asked to present verified copies of diplomas and certificates.