Ledig stilling ved NIVA
Researcher: Freshwater ecology and restoration
Deadline: 11.08.2019
NIVA's Section for Freshwater Ecology is looking to expand its team of researchers. We are in this regard looking to recruit an experienced researcher with a holistic understanding of ecosystem structure and especially processes, who seek innovative solutions to present and future environmental and societal challenges. Your core expertise should be freshwater ecology, but you have experience and willingness to work transdisciplinary, both nationally and internationally. You will join a section of currently 16 researchers, PhD students and research assistants, and will be expected also to cooperate with researchers across NIVA.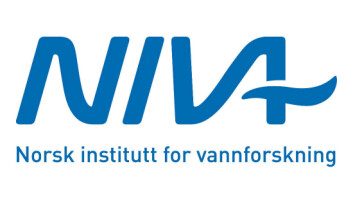 Norsk institutt for vannforskning
Norsk institutt for vannforskning (NIVA) er Norges viktigste miljøforskningsinstitutt for vannfaglige spørsmål, og vi arbeider innenfor et bredt spekter av miljø, klima og ressursspørsmål. Vår forskerkompetanse kjennetegnes av solid faglig bredde, og spisskompetanse innen mange viktige områder. Vi kombinerer forskning, overvåkning, utredning, problemløsning og rådgivning, og arbeider på tvers av fagområder.

NIVA-gruppen har omlag 340 medarbeidere. NIVA har hovedkontor i Oslo og regionavdelinger i Bergen, Grimstad, Hamar, København og Kina, en forskningsstasjon ved Drøbak, samt datterselskaper i Tromsø og Chile.
Main tasks
Development of research ideas and solutions to water issues related to climate change, loss of biodiversity and ecosystem functioning, sustainable resource use, urbanization and other challenges.
Secure the necessary funding by leading, and cooperating, on scientific proposals nationally (Norwegian Research Council) and internationally (e.g. Horizon Europe) as well as national project acquisition within the freshwater ecology field of research. This also includes leading and participating in such projects.
Publishing in peer reviewed scientific journals and popular science publications and presentations.
Develop and maintain national and international networks by participation in conferences, research projects etc.
Qualifications and experience
We are looking for an experienced researcher with a PhD and relevant research and innovation backgrounds within freshwater ecology or at the interface between freshwater ecology and social sciences. In addition, applicants will be expected to show the following;
Proven experience and skills as leader of larger projects.
Documented experience and skills related to solutions to water issues related to climate change combined with other human impacts, e.g. restorations, rehabilitations and/or nature-based solutions.
Documented ability for funding acquisition within research from scientific funding bodies as well as from industry and for the environmental management authorities.
Strong cross-sectoral national and international network, experience with cooperation with social sciences.
Profound knowledge of the predominant water management issues; also related to the implementation of various water-related directives and guidelines.
Significant publication, reporting and popular scientific dissemination record.
Excellent written and spoken English are required, and Scandinavian language skills are desirable.International project experience is advantageous.
Personal abilities
We are seeking a researcher who is independent and with the ability to be creative in initiating and coordinating new research. The ability to inspire, convey ideas and knowledge, and communicate well with colleagues, partners, customers and users will be emphasized. You must like to work transdisciplinary, be open to new ideas and other views, and should see differences as opportunities. A positive attitude, dedication and perseverance are crucial abilities, as is the ability to work with complex and challenging tasks.
NIVA offers
Challenging and inspiring tasks at Norway's leading water research institute with a broad project portfolio and a comprehensive international contact network.
Excellent development opportunities.
Well-equipped research infrastructure.
Stimulating, international work environment with highly skilled and dedicated employees.
Head office centrally located at the Oslo Science Park near the University of Oslo.
Competitive conditions and salaries, pension plans and insurance benefits.
Applicants might be evaluated and contacted before the application deadline
Contacts:
Therese Fosholt Moe (Forskningsleder), 986 27 650

Thorjørn Larssen (Forskningsdirektør) 415 03 043