LEDIG STILLING VED UNIVERSITETET I BERGEN
Researcher (temporary position) - Department of Clinical Science
Deadline: 06.12.2021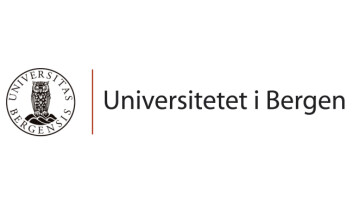 University of Bergen
The University of Bergen is a renowned educational and research institution, organised into seven faculties and approximately 54 institutes and academic centres. Campus is located in the centre of Bergen with university areas at Nygårdshøyden, Haukeland, Marineholmen, Møllendalsveien and Årstad.

There are five departments and seven centres at Faculty of Medicine.
UiB - Knowledge that shapes society
Through robust and close interaction with the world around us – globally, nationally and locally – we shall be instrumental in building a society based on knowledge, skills and attitudes.
Do you want to take part in shaping the future?
Researcher (temporary position)
At the Faculty of Medicine, Department of Clinical Science, a temporary half-time position (50%) as Researcher is available for 1 year and 6 months. Starting date 1 February 2022.
The position is part of the project "Regulating glucose tolerance by targeting delta-cell population, a freshly uncovered critical player in the pathogenesis of monogenic diabetes", financed by Novo Nordic Foundation
About the project/work tasks:
The main objective is to characterize the cellular and molecular basis of the gradual failure of insulin-producing beta-cells in diabetes by novel transgenic models allowing specific in-vivo cell-fate follow-up and modulation.
More specifically, the work will require to:
manage several transgenic mouse colonies including routine but complex care and supervision of animals and quality assurance work related to animal experiments. Experiments with animals are regulated by several regulations and strict internal control routines.
train users from the project related to animals, equipment, health, environment and safety procedures at the animal housing facility.
Qualifications and personal qualities:
Must hold a Norwegian MSc degree in Biology or Medical Sciences, or equivalent.
A course in experimental animal science according to the experimental animal regulations' minimum requirement for such training (§24 Appendix E, 1-10) or a course in experimental animal science corresponding to FELASA A, B or C is a key requirement.
Documented experience from working with animals is a must. Having experience with work routines at Vivarium will be considered an important plus.
The successful applicant must have documented experience of at least 3 years in working with multiple transgenic diabetic mouse models (colony and breeding management, cleaning routines, weaning, genotyping, physiological tests, high fat diet and caloric restriction experiments).
Must not be allergic to animals.
We are looking for a responsible and organised person who loves animals, people, and has an interest in research, who can be part of our research team.
Considerable emphasis will be placed on personal skills. The candidate must document ability to work independently and scientific creativity, high capacity for work, outstanding organising skill, collaborative teamwork, strong motivation and commitment for science.
We can offer:
A competitive and stimulating work environment in the field of disease modeling.
Salary from level 49-61 following ordinary meriting regulations (code 1108/ pay framework 25.3) at present NOK 454 200-553 500 gross p.a. on the government salary scale. Further promotion following ordinary meriting regulations
Enrolment in the Norwegian Public Service Pension Fund
Good welfare benefits
Your application must include:
CV
copies of diplomas and relevant certificates (applicants with education from other countries than Norway must enclose diplomas in both the original language and authorized translations)
eventual publications and academic work (max 10) you want to be considered and a list of these
two referees (name and contact information)
The following premise forms the basis for the post as research scientist:
the researcher will be a member of the research group of which the topic/project belongs to
the salary shall if possible be 100 % covered by external financing
the researcher shall actively contribute to attract external funding to the research project, both for her/his own position and other positions, from the Research Council of Norway, EU and other sources
the researcher is expected to have her/his research activity financed by the project of the researcher and the projects of the associated research group
the Head of Department may allocate work for the Researcher related to specific research projects
the researcher may participate in committee work and other administrative tasks within the University of Bergen
the researcher has no teaching duties, but is expected to supervise master students and PhD candidates when this is a natural part of the research activity of the research group
the researcher may apply for competence promotion according to the regulations for promotions 
the basis for the position ceases if no further project funding and new law on state officials etc. on dismissal and preferential rights will be applied to permanent employees
General information:
Further information about the position can be obtained from:
The state workforce shall reflect the diversity of Norwegian society to the greatest extent possible. People with immigrant backgrounds and people with disabilities are encouraged to apply for the position.
The University of Bergen applies the principle of public access to information when recruiting staff for academic positions.
For further information about the recruitment process, click here.