LEDIG STILLING VED UNIVERSITETET I BERGEN
Researcher - Department of Biomedicine
Deadline :24.11.2020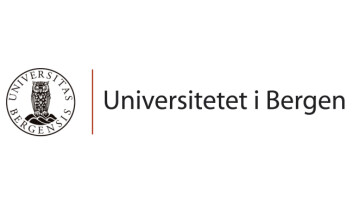 University of Bergen
The University of Bergen is a renowned educational and research institution, organised into seven faculties and approximately 54 institutes and academic centres. Campus is located in the centre of Bergen with university areas at Nygårdshøyden, Haukeland, Marineholmen, Møllendalsveien and Årstad.

There are five departments and seven centres at Faculty of Medicine.
UiB - Knowledge that shapes society
Through robust and close interaction with the world around us – globally, nationally and locally – we shall be instrumental in building a society based on knowledge, skills and attitudes.
Do you want to take part in shaping the future?
Researcher
At The University of Bergen, Department of Biomedicine a full-time (100 %) permanent position as a Researcher is available. The position is external financed by research grant of the Norwegian Research Council, and part of the research project "High-dimensional analysis of AXL-mediated immunotherapy resistance: Clinical translation for personalized medicine". The project has a temporary financing for three (3) years.
About the project/work tasks:
About the project
The AXL receptor tyrosine kinase is a key mediator of acquired resistance to anti-cancer therapy. AXL signaling regulates both tumor intrinsic and innate immune mechanisms in the tumor microenvironment that engender epithelial plasticity and subvert anti-tumor immunity. The primary objective of this project is to characterize how AXL receptor signaling regulates tumor intrinsic resistance to immunotherapy. The central hypothesis is that novel AXL complexes with unique signal transduction attributes support T cell resistant cell states. We address this through a state-of-the-art experimental approach comprising in vitro modeling of AXL complexes, high dimensional signal transduction analysis, mirine models of next generation immunotherapy and single-cell mapping of phenotypic-spatial features of the tumor microenvironment.
The Researcher
The candidate should be an experienced postdoctoral scientist with cancer biology, bioinformatic and signal transduction expertise who will characterize how AXL receptor signaling regulates tumor cell- T cell interactions during immunotherapy. The candidate will conduct both in vitro and in vivo experiments that model the central tumor-T cell interactions promoted by immunotherapy. The candidate will generate and analyze high-dimensional single-cell level mass cytometry and transcriptomic datasets and apply dimensionality reduction analysis methods and visualization approaches.
Qualifications and personal qualities:
The candidate must hold a relevant Norwegian PhD or equivalent doctoral degree in immunology, signal transduction, protein chemistry, cancer research or computational biology, and have at least three years of postdoctoral experience and a good scientific track record
The candidate must have documented experience in advanced in vitro and in vivo (murine models) molecular cancer biology and computational biology/bioinformatics methodologies.
Familiarity with mass in cytometry and/or high dimensional analysis of single cell level data sets is required.
The candidate should be fluent in spoken and written English.
Personal skills will be emphasized. The candidate should be able to work independently and interactively in a team setting, be motivated and responsible, and also have enthusiasm for research.
We can offer:
A challenging and exciting scientific international work environment in cancer research
Salary at level 59 - 62 (code 1109/salary scale 24.3 – 24.6), currently NOK 526 000-555 800 gross p.a. for a fulltime position; following ordinary meriting regulations.
Enrolment in the Norwegian Public Service Pension Fund
Good welfare benefits
Your application must include:
a brief letter of application stating your motivation for the position, why you are applying and why this position is perfect for you
an overview of your education and work experience (CV)
witnessed copies of diplomas and relevant certificates (applicants with education from other countries than Norway must enclose diplomas in both the original language and authorized translations)
publications and academic work (max 10) and a list of these
your PhD thesis (in PDF)
two referees (name and contact information)
It is very important that each of the scholarly works on which the committee should place special emphasis, is attached in its entirety.
The following premise forms the basis for the post as research scientist:
the researcher will be a member of the research group of which the topic/project belongs to
the salary shall if possible be 100 % covered by external financing
the researcher shall actively contribute to attract external funding to the research project, both for her/his own position and other positions, from the Research Council of Norway, EU and other sources
the researcher is expected to have her/his research activity financed by the project of the researcher and the projects of the associated research group
the Head of Department may allocate work for the Researcher related to specific research projects
the researcher may participate in committee work and other administrative tasks within the University of Bergen
the researcher has no teaching duties, but is expected to supervise master students and PhD candidates when this is a natural part of the research activity of the research group
the researcher may apply for competence promotion according to the regulations for promotions
the basis for the position ceases if no further project funding and new law on state officials etc. on dismissal and preferential rights will be applied to permanent employees
General information:
Further information about the position can be obtained from:
The state workforce shall reflect the diversity of Norwegian society to the greatest extent possible. People with immigrant backgrounds and people with disabilities are encouraged to apply for the position.
The University of Bergen applies the principle of public access to information when recruiting staff for academic positions.
For further information about the recruitment process, click here.