LEDIG STILLING VED SINTEF
Scientist – Climate, environmental and economic modelling
Deadline: 27.09.2021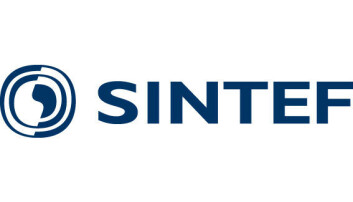 SINTEF
SINTEF is one of Europe's largest research organisations, with multidisciplinary expertise in the fields of technology, the natural sciences and the social sciences. SINTEF is an independent foundation and has conducted contract research and development projects for the private and public sectors since 1950. SINTEF has 2000 employees from 75 countries and annual revenues of three billion Norwegian kroner.

Vision: Technology for a better society.

SINTEF Ocean is one of the six institutes that make up SINTEF. We conduct research and generate innovation in the field of ocean space for both Norwegian and international industries. Our ambition is to advance Norway's leading position in the fields of marine engineering and biomarine research. We work closely with the business sector and the public authorities to develop tomorrow's sustainable solutions for exploitation of the oceans. Our head office is in Trondheim, and we have branch offices in Tromsø, Oslo, Ålesund, Bergen and Hirtshals in Denmark.

Are you interested in developing solutions on climate and sustainability challenges related to ocean industries and the ocean? 
SINTEF employs people with unrivalled know-how in a wide range of technical fields. Together we develop technology for a better society. We generate benefits for society and promote the competitiveness of our clients all across the world. This has made us into one of Norway's most attractive employers for many decades.
The department and research group: 
The research group Climate and Sustainability is a newly formed group at the department Climate and Environment in SINTEF Ocean. We perform analyses and develop models and tools, to provide knowledge about and give decision support on governance, economics, environmental (including biodiversity) and climate effects. We work on stakeholder engagement within the context of the ocean and coastal economy and its related ecosystem goods and services.
We use a variety of methods like macro-economics, value chain modelling, LCA, MFA, System Dynamics, and participatory workshops, combined with technology and industrial expertise. We focus on interdisciplinary research and use a system perspective in our work.  
Main work tasks: 
Scientific work and project management, in close collaboration with our customers and partners in Norway and abroad.  
Perform analyses and develop tools and models for decision support for societal and industrial challenges in the ocean economy by combining technological, economic, environmental and socio-political aspects.
Establish new projects and networks for SINTEF. 
Project development (from initiating ideas and proposals to project management)
Communicate and publish research work and results
The ideal candidates will be able to expand the group's activities on environmental challenges and developments of sustainable solutions associated with the ocean environment and its potential for economic growth.
We are looking for candidates that:
Have a minimum of master's degree
Have expertise within some of the following topics; climate policies and economics, sustainability assessment, land use and changes, ecosystems, biodiversity and natural resource management.
Have experience in the development and use of methods like environmentally extended MRIO models and/or Life Cycle Assessment, Material Flow Accounting, Integrated Assessment Modelling, System Dynamics, as well as programming skills
Can work on more initiatives and projects simultaneously
Have engagement, willingness, and desire to develop a strong research community together with colleagues
Are curious, enterprising and creative 
Have good written and oral communication skills
Are team players and have the power to implement
Master English both in writing and orally, and preferably similar skills in Norwegian  
SINTEF offer:
Unique opportunities for professional and personal growth
A varied and flexible working day
Challenging research tasks in a team of internationally renowned experts
Well-established national and international scientific and industrial networks
A work environment with skillful, experienced, and creative colleagues, 60 % have a PhD
A good social climate, a large degree of autonomy
Competitive salary (subject to qualifications)
Particularly good pension and insurance schemes, welfare schemes
Contact:
Homepage: www.sintef.com