Ledig stilling ved SINTEF
Researcher in Analytics and Artificial Intelligence
Deadline: 20.10.2020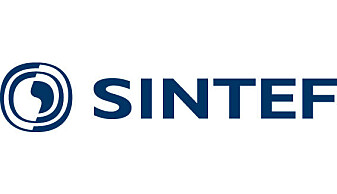 SINTEF
SINTEF is one of Europe's largest research organisations, with multidisciplinary expertise in the fields of technology, the natural sciences and the social sciences. SINTEF is an independent foundation and has conducted contract research and development projects for the private and public sectors since 1950. SINTEF has 2000 employees from 75 countries and annual revenues of three billion Norwegian kroner.

Vision: Technology for a better society.

SINTEF Digital conducts research and innovation in the areas of information and communication Technology, technology-oriented social Sciences and Health research. Our multidisciplinary knowledge base is used across all industries and helps our customers exploit and meet the opportunities created by today's omnipresent digital transformation.

We are looking for a researcher who will join us in creating "Technology for a better society".
Together with our industry partners, we deliver applied research to uncover new knowledge and solutions that contribute to sustainable value creation, improved resource utilization and new revenue opportunities.
The Analytics and AI group is currently counting 7 researchers and 2 PhD students. We are now looking to expand the team further. As a researcher in our group you will join a team of experienced, competent and creative colleagues.
The group specialises in applied research within the following areas:
Informed deep learning and the combination of machine learning and other system information such as mathematical models
The combination of machine learning and optimization, including reinforcement learning
In particular, we are looking for researchers with interest in and talent for programming. The ideal candidate is well experienced in machine learning techniques, as well as software development in teams and project leadership.
Your responsibilities
At SINTEF, you will be part of a leading research environment on industrially applied machine learning and work together with both small and large Norwegian companies. You will have the opportunity to make a real impact by researching and deploying the latest machine learning techniques, as well as contributing to publications in leading conferences and journals. You have a solid understanding of core concepts in machine learning, keep up to date with state-of-the-art, and you are excited about innovative ways to apply them in the real world.
Who are you?
You hold a master or PhD in machine learning, cybernetics, statistics, mathematics, computer science, or similar
You enjoy complicated challenges and have demonstrated ability within complex problem solving
You love learning something new and share your knowledge with your colleagues
You have experience with a number of machine learning techniques such as reinforcement learning, deep neural networks, probabilistic machine learning, time-series analysis, etc
You have solid knowledge of Python and machine learning frameworks (e.g. TensorFlow, PyTorch, scikit-learn, NumPy, pandas)
You enjoy working in teams and communicate well with customers
You may have experience from industry
You have the ability to plan, coordinate resources and meet deadlines
What we offer
Challenging and applied research tasks with real-life applications
Dynamic, young and innovative environment
Opportunities to collaborate with other research groups across SINTEF and a large number application areas and industries
Well-established national and international scientific and industrial networks
A high degree of autonomy, and flexible working hours
Competitive salary
Social benefits as pension plan, insurance, possibility for kindergarten, etc.
What you need to do
Submit your CV, cover letter and transcript of grades
Workplace: Horten, Raufoss or Trondheim
Questions regarding the position:
Homepage: www.sintef.com