Ledig stilling ved OsloMet
MSCA Fellow - Structural Engineering
Deadline: 20.01.2020
Call for Expression of Interest for joint application under the Marie Skłodowska-Curie Individual Fellowship scheme
Structural Engineering Research Group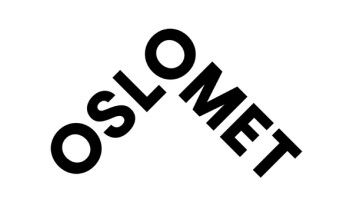 OsloMet
OsloMet – Oslo Metropolitan University is one of Norway's largest universities, with more than 20,000 students and 2,000 employees. OsloMet delivers knowledge to solve societal challenges, in close cooperation with the society and employers. OsloMet is an urban and diverse university with a clear international profile, and an attractive place to work and study with campuses in Oslo city center and at Kjeller in the Municipality of Lillestrøm. Our location in the metropolitan area gives us good opportunities to understand and benefit from the city's diverse population.

The Faculty of Technology, Art and Design (TKD) offers higher education and research and development (R&D) activities within technical subjects, arts and design. The Faculty has approximately 3.000 students and 280 staff members and is situated at Pilestredet Campus in downtown Oslo and at Kjeller Campus in Akershus.
Structural engineering concerns the simulation, analysis and design of load-bearing structures and it is vital to the efficient and effective development of the built environment. The research group investigates broad aspects of structural engineering using a variety of experimental, computational and theoretical techniques. Activities cover various R&D areas of great interest in Civil and Structural Engineering and rely heavily on an integrated use of experimental testing, analytical methods and numerical simulation and modeling with a modern holistic approach to research. The Research Group belongs to the Faculty of Technology, Art and Design.
Call for Expression of Interest for a joint application under the Marie Skłodowska-Curie Individual Fellowship scheme
We hereby invite top-class researchers of any nationality, at any stage in their career after having obtained a PhD degree, interested in developing a collaborative application for an EU-funded Marie Sklodowska Curie Action Individual Fellowship (MSCA-IF-2020) project, to conduct research at OsloMet—Oslo Metropolitan University for a period of 1-2 years starting in 2021.
Area of research
Computational methods are computer-based methods used to numerically solve mathematical models that describe physical phenomena. The purpose of computational modeling is to study the behavior of complex systems by means of computer simulations and it can be used to make predictions of the system's behavior under different conditions, often for cases in which intuitive analytical solutions are not available. The applications cover a broad field of engineering branches including civil, mechanical, naval, electrical, aerospace, material, biomolecular, among others. Computational structural engineering has evolved as an insightful blend combining structural analysis and computer science. The project aims to bridge the gap between numerical methods and computational mechanics in the broader field of civil and structural engineering with applications in various fields, including but not limited to
Advanced modeling and simulation of buildings and structures;
Finite Element Methods (FEM);
Non-linear static and dynamic analysis of structures with FEM;
Computational methods in earthquake engineering;
Optimum design of structures;
Smart structures, materials and systems;
Structural health monitoring and control;
Reliability and probabilistic analysis of structures;
Neural Networks and their applications in engineering.
Successful candidates will be supervised by Professor Vagelis Plevris from the Department of Civil Engineering and Energy Technology of OsloMet. Plevris is the Academic Coordinator of the Master's Program "Structural Engineering and Building Technology" of OsloMet and also the Head of the Research Group "Structural Engineering" at OsloMet. He also serves as Chief Editor for "Computational Methods in Structural Engineering", a section of the journal Frontiers in Built Environment, by Frontiers in Switzerland.
With this call for Expression of Interest, we invite researchers to submit their resumé (including Track-Record) and a one-page project description, that will be the basis for selecting a maximum of two candidates with whom we will collaborate for developing competitive MSCA-IF proposals. In this first phase, the cooperation will be carried out remotely, with regular communication via email and Skype, and one physical meeting, if convenient. If applicants are successful in the funding application, the workplace will be at the Structural Engineering Research Group, OsloMet main campus, located in the center of Oslo (Pilestredet 35).
Starting Date
The EU informs the results on the MSCA-IF applications in February 2021. The candidates must be assessed as in principle eligible for a Marie Curie Individual Fellowship. Successful candidate(s) are expected to be available to start within the following two months and no later than summer 2021.
Tasks and responsibilities:
The successful candidate will primarily work on the Marie Curie EU funded project, but he/she will be integrated at the Research Group "Structural Engineering" and the Department of Civil Engineering and Energy Technology in general, by taking part in regular meetings and discussion groups. The researcher will be introduced to Vagelis Plevris' national and international network and he/she may also be included in other ongoing projects or in proposal processes of the Research Group.
Qualification requirements:
We invite applicants to propose more detailed and focused topics within the scope of this research as a part of their application. Candidates must have a PhD in the fields of civil, mechanical, structural or earthquake engineering, computational mechanics or computational applied mathematics. We are primarily looking for experienced researchers who wish to use this period as an opportunity to further develop their research, and to develop longer-term research collaborations with OsloMet and other institutions conducting research in the field. The candidates will be assessed as in principle must be eligible for a Marie Curie Individual Fellowship.
The following will be an advantage:
We are looking for applicants who have
Good individual scientific research capabilities;
Excellent skills in modelling and simulation of structures with computational methods and tools;
Already published relevant research work in prestigious scientific journals;
An excellent track record in research, necessary for being able to develop a competitive Marie Curie Fellowship application;
An open and cooperation-oriented nature, but with strong abilities for independent academic work;
Excellent command / highly proficient in spoken and written English.
It is important for OsloMet to reflect the population of our region, and all qualified candidates are welcome to apply. We make active endeavours to further develop OsloMet as an inclusive workplace and to adapt the workplace if required. If there are periods where you have not been in work, under education or in training, you are also welcome to apply.
Expert assessment
Interested candidates should upload their resume (incl. Track Record) and a one-page note describing the project for which a Marie Curie grant will be applied.
The candidate(s) selected to proceed with a full MSCA-IF application (due in September 2020) will be supported by Associate Professor Vagelis Plevris, and by the professional research administration staff at OsloMet. Originals must be presented if you are invited for an interview. OsloMet performs document inspections in order to give you as a candidate a proper evaluation and ensure fair competition. Proposals will be pre-selected based on internal evaluation and the availability of suitable supervision. A maximum of six candidates will be invited for a skype interview and a maximum of three candidates will be invited to submit a proposal to the EU funded MSCA-IF programme. Candidates will be informed of the results of the pre-selection to apply by March 25th, 2020.
Selected candidates will be invited to meet the supervisor and visit the research environment at OsloMet in the context of their participation in the MSCA-IF masterclass, a two-day workshop to further develop the proposal organised by OsloMet in the first week of May 2020.
We can offer
Initially, we offer assistance in developing competitive Marie Curie Individual Fellowship proposals. Then, to successful applicants to the Marie Curie program, we offer;
An exciting opportunity at Norway's third largest and most urban university
Participation in a dynamic professional environment and unique academic community
Flexible working conditions
An inclusive and friendly work environment
Unique academic network and the possibility for the right candidate(s) to pursue his/her academic goals under the auspices of Professor Vagelis Plevris
Norwegian language classes to employees
On-boarding assistance and other services
Beneficial welfare schemes and a wide range of sports and cultural offers
Working location in downtown Oslo with multiple cultural offers
Practical information about relocation to OsloMet found here and living in Norway at EURAXESS Norway.
Remuneration
The competitive fellowship opportunities are 100% funded and include living and mobility allowances.
Other information
For more information about the position, feel free to contact:   
Florissa Abreu, R&D and External Funding Support, [email protected]
Vagelis Plevris, Associate Professor, Head of "Structural Engineering" Research Group, OsloMet Department of Civil Engineering and Energy Technology, [email protected]
If you wish to apply for the position we only accept electronic applications. Please use the "Apply" button.
Deadline for applications:     January 20th, 2020
Ref.:     19/13022
OsloMet has implemented the Charter & Code and is certified to use the HR Excellence in Research (HRS4R) logo by the European Commission.
OsloMet is a member of the EU Researchers in Motion network Euraxess.