Ledig stilling ved OsloMet
MSCA Fellow - INTEGRATE
Deadline: 20.01.2020
Call for Expression of Interest for joint application under the Marie Skłodowska-Curie Individual Fellowship scheme
INTEGRATE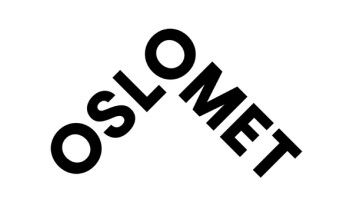 OsloMet
OsloMet – storbyuniversitetet er landets tredje største universitet, med over 20 000 studenter og mer enn 2000 ansatte. OsloMet leverer kunnskap og yrkesutøvere samfunnet er avhengig av, og er tett på arbeidslivets behov. OsloMet er et urbant og mangfoldig universitet med internasjonalt preg og et attraktivt studie- og arbeidssted med studiesteder midt i Oslo og på Kjeller ved Lillestrøm. Tilstedeværelsen i hovedstadsregionen gir universitetet gode muligheter til å forstå og høste fordelene av byens varierte befolkningssammensetning.
The research group INTEGRATE aims to develop knowledge about coordinated assistance to enable integrated and coherent pathways to work for vulnerable groups who struggle to find and retain a place in the ordinary labour market. We hypothesise that coordination is needed between public services and employers because the workplace is the key to employment. Coordination is also needed between health services and labour and welfare services because somatic, mental and vocational rehabilitation often are parallel, not sequential, processes. Finally, coordinated assistance also involves collaboration with the marginalized individuals themselves. Studying coordinated assistance in pathways to work is expected to produce knowledge of relevance in other areas of the health and welfare services too.
We hereby invite top-class researchers of any nationality, at any stage in their career after having obtained a PhD degree, to apply for an EU-funded Marie Skłodowska Curie Action Individual Fellowship (MSCA-IF-2020) to conduct research at OsloMet - Oslo Metropolitan University for a period of 2 years.
Area of research
The Marie Curie positions shall contribute to INTEGRATE research portfolio within any of the following themes.
Integrated pathways into work Key research questions are related to the mapping and analysis of trajectories of labour market inclusion, benefit receipt and use of a variety services provided by welfare state, e.g work integration programs, educational activity, and use of health care. Integrating employers in the work inclusion efforts. Key research questions address the role of the workplace in work inclusion processes based on an understanding of the workplace as an arena for recovery, qualification and labour market integration. This includes the interaction of a coordinated support system, the workplace and the employer in inclusion processes.
Organizing integrated service provision Key research questions concern the key organizational mechanisms that contribute to or hamper integrated services aimed at including marginalized groups in the labour market. The focus is on exploring inter-professional and inter-organizational coordination of pathways to work through analytical lenses from organizational theory.
Enabling individuals to manage illness or impairment. Key research questions relate to educational attainment, labour market participation, social participation and overall quality of life of young people growing up with long-term health challenges by developing and testing methods to support them and their families in managing these challenges.
Integrating users in co- creation of services. The overall research questions are how do we manage to reach workforce inclusion through co-creation of services? What kind of experiences do users and staff have in the project and what can we learn from this project about drivers and barriers for realizing the goal?
Attention should be paid to organization, coordination and collaboration within and/or across different professions, services, or sectors. Projects focusing on theoretical and methodological questions or are applying innovative methodologies are welcome.
Successful candidates will be supervised by Professor Tone Alm Andreassen, and Professor Espen Dahl, who are both heads of the interdisciplinary and inter-institutional core research group INTEGRATE at OsloMet. Dahl is a professor in health and social policy at OsloMet. His expertise and research interests are research on social inequality, public health studies, labour market analyses, evaluation of labour market programs and social policy reforms. Dahl has long experience in supervising doctoral students. More information on his profile.
Alm Andreassen is a professor at the Centre for the Study of Professions at OsloMet. Her expertise and research interests are policy implementation, organisational reforms, inter-organisational or inter-sectoral collaboration, the relationship between professions and organizations, service user involvement, work inclusion of vulnerable groups, and disability research. Methodologically, the approach is mostly qualitative. More information at ResearchGate.
With this call for Expression of Interest, we invite researchers to submit their resumé (including Track-Record) and a one-page project description, that will be the basis for selecting a maximum of two candidates with whom we will collaborate for developing competitive MSCA-IF proposals. In this first phase, the cooperation will be carried out remotely, with regular communication via email and Skype, and one physical meeting, if convenient. If applicants are successful in the funding application, the work place will be at either the Centre for the Study of Professions or Faculty of Social Science (depending on the focus in project description), OsloMet main campus, located in the center of Oslo.
Starting Date
The EU informs the results on the MSCA-IF applications in February 2021. The candidates must be assessed as in principle eligible for a Marie Curie Individual Fellowship. Successful candidate(s) are expected to be available to start within the following two months and no later than summer 2021.
Tasks and responsibilities:
The successful candidate will primarily work on the Marie Curie funded project, but will be integrated at the either Centre for the Study of Professions or Faculty of Social Science (depending on the focus in project description), in general, taking part in regular meetings and discussion groups; also the candidate will specifically be introduced to the national and international network of researchers of Professor Dahl and Professor Alm Andreassen. In agreement with the candidate, he/she may also be included in other ongoing projects and/or in proposal development processes.
Qualification requirements:
Candidates must have a PhD in historical demography, economic history, epidemiology, medical biostatistics-, history- or anthropology and global health, as the minimum requirement. But, we are primarily looking for experienced researchers who wish to use this period as an opportunity to further develop their research, and to develop longer term research collaborations with OsloMet and other institutions conducting research in the field. The candidates will be assessed as in principle must be eligible for a Marie Curie Individual Fellowship.
The following will be an advantage:
Particular excellent skills in either statistical methods and in using statistical programs such as SAS, Stata, SPSS, QCA methods, or qualitative interviewing or document studies.
Particular knowledge from research fields such as organization studies, public administration, social policy and implementation, disability studies, professions and professionalism
An excellent track record in research and publications, necessary for being able to develop a competitive Marie Curie Fellowship application
An open and cooperation oriented nature, with strong abilities for independent academic work.
It is important for OsloMet to reflect the population of our region, and all qualified candidates are welcome to apply. We make active endeavours to further develop OsloMet as an inclusive workplace and to adapt the workplace if required. If there are periods where you have not been in work, under education or in training, you are also welcome to apply.
Expert assessment
Interested candidates should upload their resume (incl. Track Record) and a one-page note describing the project for which a Marie Curie grant will be applied.
The candidate(s) selected to proceed with a full MSCA-IF application (due in September 2020) will be supported by the Professors Espen Dahl and Tone Alm Andreassen, and by the professional research administration staff at OsloMet. Originals must be presented if you are invited for an interview. OsloMet performs document inspections in order to give you as a candidate a proper evaluation and ensure fair competition. Proposals will be pre-selected based on internal evaluation and the availability of suitable supervision. A maximum of six candidates will be invited for a skype interview and a maximum of three candidates will be invited to submit a proposal to the EU funded MSCA-IF programme. Candidates will be informed of the results of the pre-selection to apply by March 25th, 2020.
Selected candidates will be invited to meet the supervisor and visit the research environment at OsloMet in the context of their participation in the MSCA-IF masterclass, a two-day workshop to further develop the proposal organised by OsloMet in the first week of May 2020.
We can offer
Initially, we offer assistance in developing competitive Marie Curie Individual Fellowship proposals. Then, to successful applicants to the Marie Curie program, we offer;
An exciting opportunity at Norway's third largest and most urban university
Participation in a dynamic professional environment and unique academic community
Flexible working conditions
An inclusive and friendly work environment
Unique academic network and the possibility for the right candidate(s) to pursue his/her academic goals under the auspices of Research Professor Espen Dahl and Research Professor Tone Alm Andreassen
Norwegian language classes to employees
On-boarding assistance and other services
Beneficial welfare schemes and a wide range of sports and cultural offers
Working location in downtown Oslo with multiple cultural offers
Practical information about relocation to OsloMet found here and living in Norway at EURAXESS Norway.
Remuneration
The competitive fellowship opportunities are 100% funded and include living and mobility allowances.
Other information
For more information about the position, feel free to contact:   
If you wish to apply for the position we only accept electronic applications. Please use the "Apply" button.
Deadline for applications:     January 20th, 2020
Ref.:      19/13017
OsloMet har implementert Charter & Code og er sertifisert av EU kommisjonen til HR Excellence in Research (HRS4R).
OsloMet deltar i EU nettverket for mobilitet av forskere Euraxess.