LEDIG STILLING VED OSLOMET
MSCA 2022 - calls for expression of interest in Glycobiology
Deadline: 31.01.2022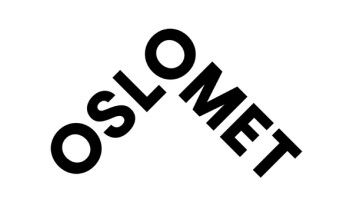 OsloMet
OsloMet – Oslo Metropolitan University is Norway's third largest university, with more than 20,000 students and 2,000 employees. OsloMet delivers knowledge to solve societal challenges, in close cooperation with the society and employers. OsloMet is an urban and diverse university with a clear international profile, and an attractive place to work and study with campuses in Oslo city centre and at Kjeller in the Municipality of Lillestrøm. Our location in the metropolitan area gives us good opportunities to understand and benefit from the city's diverse population.
The Faculty of Health Sciences consists of five departments and offers study programmes on all levels, including PhD. The faculty has about 6000 students and nearly 600 members of staff.
Oslo Metropolitan University - Externally funded research project
OsloMet - Oslo Metropolitan University is Norway's third largest university, with more than 20,900 students and 2200 employees. We have Norway's largest scientific community in welfare policy research and are expanding our interest in translational life science to support the increasing demand in innovative healthcare to meet its future challenges. OsloMet has a stimulating and dynamic academic environment and an attractive employment framework. OsloMet is a diverse and urban university with an international profile; its main campus is located in the city center, providing a vibrant setting to study, research, and work.
Department of Life Sciences and Health, Faculty of Health Sciences
The Department of Life Sciences and Health conducts high-impact research in glycobiology, genomics and molecular biology, developing artificial Intelligent-based interventions for pathological conditions, and is exploring the connection between environment and susceptibility/impact on diseases. The department is focused on translational cross-disciplinary research involving physiotherapists, pharmacist, clinicians (nurses, medical doctors) in close collaboration with hospitals and clinics and user participation.
Call for Expression of Interest for a joint application under the EU Marie Skłodowska-Curie Action Postdoctoral Fellowship scheme – Call: MSCA-PF-2022
We hereby invite experienced researchers of any nationality, who have a PhD degree and maximum eight years of research experience after having obtained their PhD degree, to apply for the EU-funded Marie Skłodowska Curie Action Postdoctoral Fellowship (call HORIZON-MSCA-PF-2022) to conduct research at OsloMet - Oslo Metropolitan University for a period of two years, with the intention to recruit co-workers to OsloMet to sustain its research initiatives.
Area of research-Glycobiology
Precision medicine and personalized medicine rely on tailoring treatment based on molecular profiling. With glycobiology playing a role in essentially all diseases, -omics techniques such as glycomics and glycoproteomics together with glycoinformatics will be vital in order to explore the full potential of translational glycobiology to address novel challenges in health care. In addition, glyco-molecular biology, glycobiology and glyco-immunology associated with structural biology provide the foundation for novel molecular designed based treatments, where both knowledge of production of recombinant glycoproteins and/or synthetic glycoconjugates are vital.
The applicants demonstrating a track record in in any of the disciplines mentioned above and presenting a glycobiological research question that they would like to pursue as part of their application are welcome to apply. Research program proposal in musculoskeletal diseases and glycobiology would fit into the research group of musculoskeletal health in OsloMet, where glycobiology is one of the themes.
Successful candidates will be mentored by Professor Niclas Karlsson. He has 25 years' experience studying glycomics, glycoproteopmics and glycosylation and its role in diseases including cancer and musculoskeletal diseases. For more information on Prof. Karlsson, see his profile at Research Gate and publication list in PubMed.
With this call for Expression of Interest, we invite researchers to submit their application accompanied by CV (including publication list) and a one-page project description, that will be the basis for selecting a maximum of two candidates with whom we will collaborate for developing competitive MSCA-PF proposals. The cooperation for the proposal development will be carried out remotely, with regular online communication via email and virtual meeting platforms. Applicants who are successful in getting their proposals funded by the EU, must relocate to work in the Department of Life Sciences and Health, at OsloMet main campus, in the center of Oslo.
Starting Date
The EU shall inform the results on the MSCA-PF-2022 applications in February 2023. Successful applicants are expected to be available to start the fellowship project from within the two months following the announcement of results and no later than summer 2023.
Main duties of the position
The successful candidate will primarily work on the MSCA fellowship funded project, but will be integrated in the Department of Life Sciences and Health, taking part in regular meetings and discussion groups. The candidate will specifically be introduced with Prof. Niclas Karlsson's national and international network of researchers. In agreement with the candidate, he/she would be included in other ongoing projects and/or in the development of grant applications processes.
Expected qualification of applicants
Candidates must have a PhD in biochemistry, molecular biology pharmacy, medicine or similar area with a focus on glycobiology, glycoanalyics and/or glyco-informatics. We are primarily looking for experienced researchers who wish to use this period as an opportunity to further develop their research into long term research collaborations with OsloMet and other Norweigian organisations conducting research in the field. The candidates must be eligible for a MSCA Postdoctoral Fellowship: have a PhD successfully defended by the deadline (14 September 2022), a maximum of eight (8) years research experience after PhD, and not having worked/studied in Norway more than 12 months in the last three years.
We are looking for applicants who have
Knowledge of glycobiolog in its wider context to strengthen the department's existing initiative in addressing glycobiology in diseases using glycomics and glycoproteomics.
A good track record in research and publications
Commitment to develop a competitive MSCA-PF grant application
An open and cooperation-oriented nature, with strong abilities for independent academic work
Excellent command / highly proficient spoken and written English
Assessment and selection of candidates
Evaluation will be based on the qualification and project idea.
Interested candidates must submit with their application the following documents:
CV (including research track record and list of publications)
A one-page description of the project idea for which a MSCA-PF grant will be applied.
Short-listed candidates will be invited for a virtual interview to select candidates that will be invited to develop the full MSCA-PF application with deadline on 14 September 2022 under the supervision of Professor Niclas Karlsson and with the support of the professional research administration staff at OsloMet.
Under this call announcement a maximum of five candidates will be interviewed and two candidates will be invited to write applications with the endorsement of OsloMet. Candidates will be informed of the results of the internal pre-selection to apply by the end of March 2022.
Original documents about your qualification must be presented if you are invited for an interview. OsloMet performs document inspections in order to give you as a candidate a proper evaluation and to ensure a fair competition. Proposals will be pre-selected based on internal evaluation and the availability of suitable supervision. All documents that you hand in to OsloMet, including your proposal idea, will be handled in full confidentiality, and strictly following GDPR regulations.
Selected candidates must participate in the virtual masterclass on MSCA-PF, a two-day workshop organised by OsloMet on 20-21 April 2022 to provide applicants with detailed information and explanation of the application template to complete their proposal in compliance with the EU Commission requirements.
The postdoctoral position
Successful applicants who obtain a MSCA-PF grant will be offered a position at OsloMet to be hired as postdoctoral researchers, in conditions as explained below.
We offer:
OsloMet offers assistance in developing competitive Marie Curie Postdoctoral Fellowship proposals. Then, to successful applicants who are awarded the MSC-PF grant, we offer:
Flexible working conditions
An inclusive and friendly work environment
Unique academic network with the possibility for the right candidate(s) to pursue his/her academic goals under the auspices of Professor Niclas Karlsson
Norwegian language classes
Onboarding assistance for relocation and other services
The position adheres to the Norwegian Government's policy that the national labour force should to the greatest extent possible to reflect the population diversity, all qualified candidates from any nationality are welcomed to apply. OsloMet is an IA (Inclusive Workplace) organisation and operates in compliance with the Norwegian IA agreement. We make our active endeavour to further develop OsloMet as an inclusive workplace and to adapt the workplace if required. If there are periods in your career when you have not been working, under education or training, you are also eligible to apply. Questions may be directed to the contact persons (per below).
Remuneration:
The competitive fellowship opportunities are 100% funded and include living and mobility allowances.
Type of employment: Temporary position
Contract type: Full time
Annual Salary: Approx. EUR 60,000
Starting day of employment: Expected starting date 1 April 2023
Number of positions: 1 – 2
Working hours: 37.5 hours/week
The position adheres to the Norwegian Government's policy that the national labour force should to the greatest possible extent reflect the diversity of the population. Therefore, we encourage qualified candidates with immigrant background or disabilities to apply for this position. OsloMet is an IA (Inclusive Workplace) organisation and operates in compliance with the Norwegian IA agreement. Questions may be directed to the contact persons.
Contact
Address: Pilestredet 46, Oslo 0350, Norway
Last day of application
Call closes on 31st January, 2022Published: 17. December 2021Reference number: 21/12742
OsloMet is a Charter & Code certified institution by the EU Commisson holding the right to use the logo HR Excellence in Research (HRS4R). OsloMet is a member of the EURAXESS network supporting a positive work environment for researchers in motion. OsloMet has signed The Declaration on Research Assessment (DORA). DORA recognizes the need to improve the ways in which the outputs of scholarly research are evaluated.
Reference number: 21/12742