Ledig stilling ved SINTEF
Researcher - Applied Optics
Deadline: 02.10.2019
Research area
An exciting position is now open at SINTEF Digital's department of Smart Sensor Systems, in Oslo. We tackle technology gaps in industry by developing new measurement systems, using expertise in spectroscopy, optical design, prototyping, 2D and 3D imaging, and algorithm development for information extraction. Our lean and iterative approach leads to value-creating measurements & digitalisation for industry. By building robust prototypes, based on novel concepts, we move quickly from the lab to the field, gaining a fuller understanding of our clients' measurement environments. We work closely with both technology providers and end-users of technology.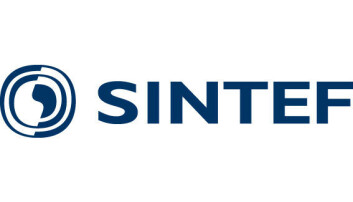 SINTEF
SINTEF is one of Europe's largest research organisations, with multidisciplinary expertise in the fields of technology, the natural sciences and the social sciences. SINTEF is an independent foundation and has conducted contract research and development projects for the private and public sectors since 1950. SINTEF has 2000 employees from 75 countries and annual revenues of three billion Norwegian kroner.

Vision: Technology for a better society.

SINTEF Digital conducts research and innovation in the areas of information and communication technology and technology-oriented social sciences. Our multidisciplinary knowledge base is used across all industries and helps our customers exploit and meet the opportunities created by today's omnipresent digital transformation.

Typical application areas include the circular economy (e.g. recycling, bioprocesses), gas analysis for the process industry and the International Space Station, material composition/characterization in industrial processes, food quality measurements, medical measurement technology, 3D vision for robotic applications in manufacturing and space industries
Work assignments
The day-to-day work will involve research studies, lab and in-the-field experimentation, design of optical measurement instrumentation, and prototype-building. The goal of the work is to build advanced optical measurement instrumentation for industrial and commercial applications. This will entail initiating, managing and completing projects in close collaboration with our clients. Proposal writing (e.g. EU and Research Council Norway) and scientific publishing are also expected.
Qualifications & skills
We are looking for a candidate with a PhD or master's qualification with experience from industry or applied research environments.
Solid academic qualifications in physics, optics/optical design, or applied spectroscopy.
Customer focus and solution-orientation is essential. You will need to initiate and develop project ideas in collaboration with clients and technical teams.
Most of our project work is conducted in interdisciplinary teams, e.g. comprising expertise in optics, mechanics, electronics and software. The ability to coordinate or work as part of an interdisciplinary team is important – we appreciate all personality types and we believe that respectful engagement in a team amplifies an individual's strengths.
It is also beneficial to have hands-on experience in experiment design/implementation & prototype building/integration
Experience in programming languages such as Matlab, Matematica, C/C++, Python, LabView and software packages such as Zemax is a plus.
Proficient in writing and presenting technical results.
We offer
Exciting and challenging work in a variety of application areas
The opportunity for in-depth research and development
Creative, supportive and engaging working environment
Competitive salary
Company pension- and insurance scheme
Flexible working hours
For more information contact:
Applications including a short CV and a copy of certificates and diplomas should be submitted online.
Questions regarding the position:
Homepage: www.sintef.no