Ledig stilling ved SINTEF
Research scientist / Senior scientist Machine Vision - SINTEF Digital
Deadline: 15.11.2019
Do you want to be part of developing tomorrow's vision systems?
SINTEF Digital, department Smart Sensor Systems is a leading research group within machine vision, machine learning, sensor design and development. The research group Machine Vision consists of 12 research scientists. We develop new systems based on research within video, 2D, 3D point clouds analysis and machine learning. We cooperate closely with other research groups specialized in optics, robotics and electronics. For more information, see https://www.sintef.no/omd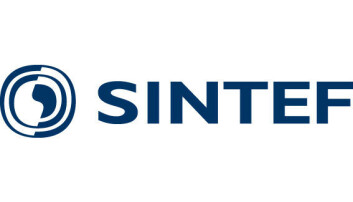 SINTEF
SINTEF is one of Europe's largest research organisations, with multidisciplinary expertise in the fields of technology, the natural sciences and the social sciences. SINTEF is an independent foundation and has conducted contract research and development projects for the private and public sectors since 1950. SINTEF has 2000 employees from 75 countries and annual revenues of three billion Norwegian kroner.

Vision: Technology for a better society.

SINTEF Digital conducts research and innovation in the areas of information and communication Technology, technology-oriented social Sciences and Health research. Our multidisciplinary knowledge base is used across all industries and helps our customers exploit and meet the opportunities created by today's omnipresent digital transformation.

Work responsibilities:
Our projects are primarily oriented towards industrial applications and our researchers both initiate and carry out projects in close cooperation with our customers. As part of our team you will contribute to development of new solutions within autonomy, robot vision, drone applications as well as quality control and industrial automation. Our projects cover a broad market segment from aquaculture, recycling, surveillance, manufacturing and space industry. Many of our customers are startups, requiring innovative solutions.
As a research scientist with us your work will involve analysis and machine learning of 2D, 3D point clouds and video-data. The positions will also include project management, application work and scientific publications.
Qualifications
We are looking for a professional with a university degree at master or PhD-level. You must be able to focus on customers and solutions, working in team and being self-driven. We are looking for a colleague with initiative and enthusiasm in combination with the necessary competence in image and 3D point cloud analysis and machine learning. You will also need experience in programming (C++/Python/Matlab).
We offer
Exciting and challenging work making a difference to society
Opportunities for in-depth research on a wide variety of topics
A creative, dedicated and friendly working environment
Company benefits (pension plan, insurance, attending conferences, company cabins, possibility for kindergarten, etc.)
A large degree of freedom with flexible working hours
Duration
This is a permanent position located in Oslo, Norway
How to apply: Your application (in English or Norwegian) should include a cover letter, CV, and transcript of grades
Questions regarding the position:
Homepage: www.sintef.com