LEDIG STILLING VED NUPI
Senior Research Fellow / Research Professor - Russian politics and international relations
Deadline: 05.09.2022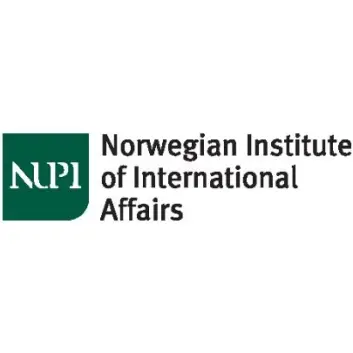 Norwegian Institute of International Affairs
The Norwegian Institute of International Affairs (NUPI) holds a leading position in research on international politics and economy. We also have a special responsibility for communication on these areas. We strive to conduct all our activities with quality, relevance and credibility.

We are in an exciting development and employ today around 65 people. The institute is owned by the Ministry of Education and Research. Our activities are funded by Norwegian and international organisations like the Research Council of Norway and the EU, as well as public and private enterprises. NUPI is located in attractive premises in central Oslo.
1-2 Senior Research Fellow/Research Professor positions on Russian politics and international relations
1-2 seniorforsker / forsker 1-stillinger på russisk politikk og internasjonale relasjoner
About the position
The Norwegian Institute of International Affairs (NUPI) is looking for 1-2 scholars to consolidate and further develop its research on Russia and Eastern Europe.
One position is permanent. The second position is for a period of 2 years. It is desirable to fill the position(s) as early as possible.
We are looking for new colleagues who combine innovative and rigorous research on Russian domestic politics with an interest in the nexus between domestic, foreign and security policy.
Your role
Your core tasks are to:
Carry out groundbreaking research and publish articles in academic journals.
Implement on-going research projects and make sure that deliverables of high quality are delivered on time.
Initiate new research by writing grant proposals, individually and in teams.
Contribute to research dissemination and communication to scholarly and policy networks and the general public.
Cooperate with colleagues at NUPI and with partners nationally and internationally
We are looking for 1-2 researchers who can complement and expand our current research on Russia and Eastern Europe. The person(s) hired will join NUPI's Russia, Eastern Europe and Eurasia team with established foci on foreign, economic and security policy and regional governance. Newly hired scholars are also encouraged to connect with NUPI's broader research (for example, on China, European security, climate and energy and global governance).
The position(s) will initially be financed by relevant projects in NUPI's current project portfolio and the person(s) hired will be expected to contribute to these projects. An important part of the portfolio is the Defacto project, financed by the Research Council of Norway. The person(s) hired will also be expected to take a lead on and contribute to project acquisition, including from the Norwegian Research Council, EU, as well as Norwegian ministries and other sources. We offer a supportive research administration, and established routines for collegiate feedback and assistance in developing research proposals.
Your profile
The following qualifications are required for both positions:
PhD in a relevant field (Political Science, International Relations or other social scientific disciplines)
Competence on Russian politics and society
Competence on Russian foreign policy and Russia's role in international affairs
Competence on relevant social science theories
Strong English and Russian language skills
Documented skills in research design and methods
Recent publications in relevant peer-reviewed academic journals
Ability to contribute positively to the NUPI research community
In addition, the following would also be an asset:
Ability to communicate in one of the Scandinavian languages
Ability to lead and/or contribute to successful acquisition and implementation of research projects, including international collaboration and co-authoring with partners
Experience with public outreach, including popular-scientific publications, media appearances and lectures for decision-makers and the general public
It is not necessary to have all these skills and qualifications. The two researchers may be selected to complement each other. There is no limit on years passed since the completion of the PhD—both younger and more experienced researchers are encouraged to apply.
Applicants at the Research Professor level are expected to conduct research at high international level and to initiate research that further develop and raise the academic quality at NUPI. Research Professors are further expected to have a track record of leading and successfully implementing research projects, including collaboration with international partners and to take more responsibility for acquiring larger research projects and developing NUPI as a research institute, also beyond their own financing.
Personal suitability will also be taken into consideration.
We offer
Work in a team of highly motivated colleagues.
Offices in the heart of Oslo, a modern northern European city surrounded by forests and fjords, European Green Capital in 2019.
Support for conference attendance and other work-related travel
Financial bonus for academic publications
Good pension, insurance and loan schemes through membership in the Government Pension Fund of Norway
Salary based on qualifications, reflecting NUPI's pay scale (salary scale 1109, from NOK 615 000 pr. Year; salary scale 1183, from NOK 790 100 per year)
Generally
NUPI aims to have an equal gender distribution among our employees and encourage women to apply. NUPI aims, to the greatest degree possible, to have a staff that reflects societal diversity. We encourage all qualified applicants to apply, regardless of cultural background, age, disability or previous periods of leave from the workforce. NUPI will accommodate specific needs relating to disability for new hires and as needed during the interview process.
Applications
Please send your application by 5 September 2022 via Jobbnorge by clicking «Apply for the position» on this page.
Applications should include:
a short cover letter detailing motivation in applying for the position, match between the required and desirable qualifications, and a short outline of research interests going forward (max. 2 pages)
a CV, including a complete list of publications and indication of level and range of language skills.
Please state whether you are only interested in one of the positions or in both. It is not necessary to submit publications at the application stage. Shortlisted candidates will be notified after an initial screening and asked to submit writing samples.
References and documentation of studies and work experience do not need to be provided before the interview stage.
For questions about the positions, please contact:

Head of the Research Group on Russia, Asia and International Trade, Kristin Fjæstad tel. +47 92231491, email: [email protected]
For questions about the hiring process, please contact HR-advisor Elin O. Demiraslan. Tel: +47 91594734, email: [email protected]