Ledig stilling ved NMBU
Research scientist in Hydrogeochemistry
Deadline: 11.11.019
About the position
The Faculty of Environmental Sciences and Natural Resource Management (MINA) at the Norwegian University of Life Sciences (NMBU) has a vacant 2- year research scientist position within hydrogeochemistry linked to nuclear decommission and waste disposal, with possibility of extension. Focus is put on processes, interactions and modelling. The position is funded by the CERAD Centre of Excellence for Environmental Radioactivity.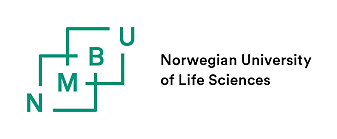 Norwegian University of Life Sciences
NMBU has a special responsibility for research and education that ensures the basis of life for future generations.

Sustainability is rooted in everything we do and we provide knowledge for life.

NMBU has 1700 employees and 5200 students and is organized in seven faculties. NMBU has a campus in Ås and in Oslo. In the autumn of 2020 we are co-located on Ås. Further information on NMBU is available at www.nmbu.no.


About MINA


The Faculty of Environmental Sciences and Natural Resource Management (MINA) works with nature and the environment, sustainable use of natural resources, biological and geological processes.

MINA's employees undertake teaching, research and dissemination within the fields of geology, hydrology and limnology, soil science, environmental chemistry, forestry, ecology, natural resource management, renewable energy, and nature-based tourism.

Our vision is to be a key actor in knowledge production and dissemination, and our goal is to deliver research of high, international quality, and varied and excellent teaching. The faculty's employees are significant participants within their respective fields of expertise, both nationally and internationally.

The faculty is dominated by a vital research culture and high levels of scientific production.
The faculty has about 200 employees, 90 PhD students and 650 students.
CERAD Centre of Excellence for Environmental Radioactivity was established in 2013 at NMBU in collaboration with the Norwegian Radiation Protection Authority, the Meteorological Institute, the National Institute of Public Health and the Norwegian Institute of Water Research, and is funded until 2022 by the Research Council of Norway. CERAD has initiated long term basic research to improve the ability to accurately assess the radiological impact and risks from environmental radioactivity, also combined with other stressors. By focusing on key factors contributing to the overall uncertainties, state-of-the- art tools and methods are developed to better manage those risks. More information about CERAD: www.cerad.nmbu.no
Main tasks
The work will be connected to nuclear decommissioning and disposal of nuclear waste in deep repositories and will be based on competence related to geochemical processes, interactions and modelling.
The tasks will include:
Numerical simulations of transport of radionuclides and metals, including geochemical/hydrochemical reactions and kinetics, utilizing numerical models, including programming, if feasible.
Laboratory experiments to provide relevant chemical speciation data in order to understand processes such as dissolution/precipitation kinetics, redox, sorption and remobilization dynamics at relevant time scales as well as colloid transport for modeling purposes.
Production of model parametrization data, utilizing advanced technologies in collaboration with CERAD personnel.
Field experiments to study flow and transport in the subsurface using lysimeters, and geophysical techniques for characterization and time-lapse measurements. Combined in situ size and charge fractionation techniques will also be applied.
The research will be carried out within CERAD, in close collaboration with hydrogeologists at the MINA faculty, at other national institutions and internationally. The MINA group is currently applying MODFLOW, SUTRA and Hydrus to simulate flow and transport under saturated and unsaturated conditions during different temperature regimes as well as degrees of heterogeneity.
Results are expected to be published in peer reviewed literature as well as being presented at national and international conferences.
Qualification:
Required academic qualifications
Applicants must have a PhD degree or equivalent qualifications in hydrochemistry, geochemistry, hydrogeochemistry, environmental chemistry, radioecology or nuclear chemistry.
Experience from work with ionizing radiation or radionuclides as well as metals/mineralogy is an advantage. For candidates without competence within radiation, the Radiation protection course (KJM350) offered at NMBU will be mandatory.
Knowledge of chemical speciation concepts as well as experience with relevant models such as PhreeqC, or related extensions such as HP2 (Hydrus) or piChem (FeFlow) or similar programs would be an advantage.
Required personal skills
Enthusiasm and creativity in research and education
Ability to work individually and in teams
Ability to work in a result-oriented environment
Flexibility with respect to work tasks
Ability to create a positive working environment
Good capabilities in English, both orally and in writing
Remuneration and information
The position is placed in government pay scale position code 1109 Researcher, wage framework 24 (salary grade 61-67) (NOK 542.400-605.500) on the Norwegian Government salary scale upon employment depending on qualifications. The position follows ordinary meriting regulations.
For further information, please contact:
General Information to applicants
Application
To apply online for this vacancy, please click on the 'Apply for this job' button above. This will route you to the University's Web Recruitment System, where you will need to register an account (if you have not already) and log in before completing the online application form.
Application deadline: 11 November 2019.
Up to ten publications selected by the applicant as most relevant must be attached to the application. If it is difficult to identify the contribution of the applicant in multiple-author publications, a short explanation about the applicant's part of the work is suggested.
Printed material which cannot be sent electronically should be sent by surface mail to Norwegian University of Life Sciences, Faculty of Environmental Sciences and Natural Resource Management , P.O. Box 5003, NO-1432 Ås, within 11 November 2019. Please quote reference number 19/05093.