Ledig stilling ved NIVA
Research Leader for catchment science
Deadline: 01.12.2019
This section represents what is historically one of NIVAs core competences, and studies how the aquatic environment is impacted by activities and processes in the catchment. This includes environmental monitoring, experimental research, and modelling related to current and emerging water quality issues. The section has particularly strong expertise in the development and use of catchment scale process-oriented models. Field based research concerning biogeochemical processes and cycles in the interface between land-freshwater-coast, and under changing environmental conditions (climate change, land use change, transboundary pollution) is another central part of the section's activities.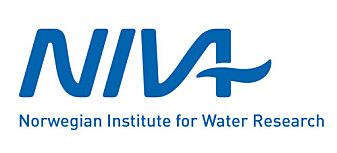 Norwegian Institute for Water Research
The Norwegian Institute for Water Research (NIVA) is Norway's leading research institute for the aquatic environment, working across a wide range of environmental, climate and resource issues. Our high quality research is characterised by its relevance, and its holistic and interdisciplinary approach, combining research with monitoring, assessment, problem solving and consulting. The NIVA group has approximately 400 employees and is headquartered in Oslo, with branches in Bergen, Grimstad, Hamar and Copenhagen, together with a marine research station in Drøbak, and subsidiaries in Tromsø, Chile and China.
The section currently has 15 highly qualified and international staff, with an exceptional portfolio of national and EU projects representing both fundamental and applied research, and with long-standing collaborations across Scandinavia, EU, UK, North America and China. Many of the projects a have interdisciplinary character.
Main tasks
Secure, strengthen and develop NIVA's position within catchment science
Develop own research portfolio and contribute with own expertise in relevant projects
Ensure the implementation of institute-level scientific strategies
Secure good project application and acquisition processes, customer contact and profiling
Responsibility for the section's staff, HSE, project management, quality assurance and economy
Qualifications and experience
We are looking for a leader with a proven background in research on environmental issues related to the section's field of expertise. The successful candidate should be able to illustrate experience of applied research, a significant publication record, strong project management skills, and documented research funding acquisition. As well as a strong scientific/academic network, the candidate should also possess knowledge of public environmental management, research funding opportunities, and relevant industries. Excellent English skills and a PhD degree are required, and a working knowledge of Norwegian language is desirable.
Personal abilities
We are seeking an inspiring and structured leader who is motivated to achieve success through teamwork. The ability to implement, and communicate well with colleagues, project partners, customers and users is particularly important.
NIVA offers
Challenging and inspiring tasks at Norway's leading research institute on the aquatic environment.
Stimulating, international work environment with highly skilled and dedicated employees.
Competitive conditions and salaries, pension plans and insurance benefits
Applicants may be contacted before the application deadline.
Women are encouraged to apply.
Webcruiter ID: 4145129843
Contacts:
Thorjørn Larssen (Research Director), +47 41503043