Ledig stilling ved Institutt for energiteknikk
Research Scientist (Cognitive Psychology)
Søknadsfrist: 29.09.2019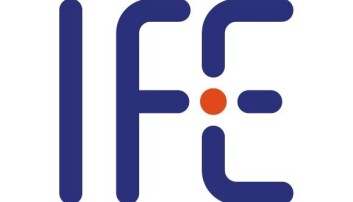 Institute for Energy Technology
The Institute for Energy Technology (IFE) is an independent research foundation in Norway, with locations in Kjeller and Halden. Our vision is to be an 'international leading research environment that actively develops innovative solutions through people and technology'. We have roughly 600 employees, with annual sales of approximately 1 billion NOK. IFE is a broad multi-disciplinary research organisation, with international top-level expertise in the fields of digital technologies, material and process technology, flow and analysis technologies, radiopharmaceutical technology and nuclear technology. Our mission is 'Research for a better future'. We develop innovative technological solutions for both industry and public sector in more than 30 countries, and host the International OECD Halden Reactor Project. www.ife.no
The department of Human-Centred Digitalization (HCD) seeks to enable organisations to exploit the full potential of emerging technologies and analytics by producing state-of-the-art knowledge on how to develop and adapt technology and organisations based on human strengths and limitations. The department core research areas are human-technology interaction, human-systems performance analysis and evaluation, and work systems design. We perform empirical research in simulator-based operational environments in the MTO-labs as well as in the industry, on how individuals and organisations efficiently and safely interact with increasingly more advanced and intelligent technology; on how research methods can enable integration of new knowledge into the design of systems, operations and on-line decision making; and how adaptive expertise can be engineered into organisations to support performance in changing environments. A substantial part of the research activities are performed within the international OECD Halden Reactor Project and in research projects for the Research Council of Norway. Bilateral and multilateral projects are carried out for the nuclear industry, the petroleum industry, and other industries.
We seek to address the following main questions:
How do individuals interact with increasingly intelligent technologies?
How can we best enable humans to perform in digital organisations?
How can emerging technologies be used for innovating our ways of working?
We invite applications for: Research scientist with competence in human factors and cognitive psychology and/or interest in Human Reliability Analysis
Work tasks
Suitable educational backgrounds include psychology and the social sciences, with a degree on Master or PhD level. Other educational backgrounds and relevant experiences will be considered.We are searching for competent and motivated persons with backgrounds and an interest in one or more of the following areas:
Organisational psychology
Human factors
Social sciences
Empirical psychology
Digitalization
Qualifications
Experience in writing publications and research applications
Experience in working in teams
Master or PhD
Personal qualities
The successful candidate is an independent and active person. Communication and collaboration capabilities are emphasized
We offer
IFE offers a highly skilled, motivating and multidisciplinary work environment, and is part of a wide-ranging international network within research and industry
Salary is based on the degree of experience and formal qualifications
Membership is established in the collective-group life-/accident insurance and in the Norwegian Public Service Pension fund (SPK)
Contact:
Andreas Bye (Department Head), 995 21 686