LEDIG STILLING PÅ HØYSKOLEN KRISTIANIA
Researcher in Data Analytics / Data Science at Mobile Technology Lab
Deadline: 31.05.2021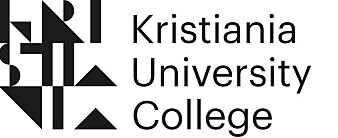 Kristiania University College
Kristiania University College (founded 1914) is an educational foundation with campuses in Oslo and Bergen, and online. We are an accredited college with 10,000 students, 600 employees, and currently four academic schools offering more than 100 programmes with studies in leadership, organisation, technology, marketing, communication, health and creative arts. We have had a formidable growth in recent years, and we will continue to expand. Our ambition is to become Norway's first private independent university.

Kristiania University College is Norway's largest independent university college with 13,500 students and a large educational offer in Oslo, Bergen and online. Kristiania's mission is to contribute to the enhancement of science and to Norway's social and economic development through problem-driven and applied research and education.

The School of Economics, Innovation, and Technology conducts research and delivers study programs in areas like computer science, information technology, data science, entrepreneurship, and innovation. The school maintains strong industry relations and research groups at high international level.
Call for researcher in Data Analytics / Data Science at Mobile Technology Lab
The Mobile Technology Lab (MOTEL) from Department of Technology at Kristiania University College in collaboration with Arena Oslo is seeking a candidate for temporary researcher position, in the fields of Artificial Intelligence / Data Science / Data analytics.
We seek a researcher with a strong profile in data science, data analytics, machine learning, artificial intelligence, or related fields. The successful candidate will strengthen the MOTEL team and contribute with analytical insights by researching data from collaborative projects with public and private sector. The research is expected to be anchored within the field of data science addressing issues related to business and digitalization, user behaviour, machine learning and artificial intelligence. The position requires candidates with a passion for research and analytics, good business understanding, curiosity, and good problem-solving skills.
The Mobile Technology Lab conducts interdisciplinary research on digitalization, social media, applied computer science, human behaviour analysis, and mobile- and sensor-based software technologies. This position will continue this stream by research and gaining insight through investigation of acquired data sets from active collaboration partners such as Øya Festival and Arena Oslo.
The Department of Technology The department offers several study programs at the master and bachelor level. Our study programs attract a high number of well-qualified students, and our external collaboration with organizations and industry is growing. The research activities of the position should strengthen the departments research profile and contribute to the Master programs. The successful candidate is expected to be ready to engage with our Bachelor and Master students.
Primary assessment criteria:
The candidate must hold a PhD in one of the following or an adjacent research field:
Computer science
Software engineering
Machine learning
Data science
Artificial intelligence
Statistics
Mathematics in technology
The candidate must have an active scientific track record that confirms capacity to address relevant and challenging issues. A record of previous scholarly publications relevant to the area in international journals or conferences is required. The candidate should have an active approach to the dissemination and exploitation of research results and knowledge.
The candidate for this position will be selected based on excellence and fit with the section's research profile. Fluent oral and written communication skills in English is a prerequisite. Fluent oral and written communication skills in Norwegian or another Scandinavian language is desirable. We welcome both recently graduated PhD candidates and established researchers to apply. Due to COVID-19 travel restrictions, candidates with current residence in Scandinavia or Europe will be prioritized.
We offer:
Salary NOK 530 000 – 605 000 per year Higher salary may be considered for particularly well qualified applicants.
Vibrant research community.
An inspiring, friendly and inclusive working environment.
Attractive welfare arrangements.
Working downtown Oslo, Norway.
Hands on experience from collaborative projects with public and private sector.
How to apply
The application must include:
Application letter
Detailed CV (summarizing education, positions, pedagogical experience, administrative experience, and other qualifying activity).
Complete list of scientific publications and merits.
Copies of educational certificates and diplomas. Diplomas issued in other languages than Scandinavian or English must be provided in the original language as well as in an English translation.
Full text of up to 5 selected publications the applicant wishes to include in the evaluation
Names and contact details of 2-3 references (name, relation to candidate, e-mail and telephone number).
The duration of the contract is 5 months full time and may be carried out part time depending on the starting date. The position is available immediately, but not later starting date than August 15th. Applications will continuously be screened until the position has been filled.
Last application deadline: 31.5.2021
Number of positions: 1
Kontaktpersoner: