LEDIG STILLING PÅ HØYSKOLEN KRISTIANIA
Researcher at Mobile Technology Lab
Deadline: 15.10.2021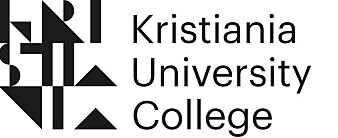 Kristiania University College
Kristiania University College is Norway's largest independent university college with 13,500 students and a large educational offer in Oslo, Bergen and online. Kristiania's mission is to contribute to the enhancement of science and to Norway's social and economic development through problem-driven and applied research and education.

The School of Economics, Innovation, and Technology conducts research and delivers study programs in areas like computer science, information technology, data science, entrepreneurship, and innovation. The school maintains strong industry relations and research groups at high international level.
Call for Researcher at Mobile Technology Lab
Kristiania University College is seeking an outstanding candidate for a 1.5-year, full-time researcher position, in the fields of Software Engineering / Applied Machine Learning.
Project Description of Be-Insight:
The overall goal of the research project is to enable automated ticketing (Be-In, Be-Out) and new business models within the area of public transport, and to improve mobility flow modelling and behavior analysis for the mobility industry. The overall goal is a friction free, safe, and fair travel experience that stimulate for increased use of environmentally friendly transport. All of this is possible through the use of unique technology. With sensors in people's mobile phones and other data sources, one can determine the mobile phone's position with very high accuracy without compromising user privacy. The mobility players will have the foundation for automatic ticketing and get more insights to further optimizing the service through the use of this platform. For travelers, this will be a "ticket free" experience that also provide a fairer pricing, with added positive benefits to the environment. The potential for this new technology is global.
The main activities will be centered around:
Defining and researching data and algorithms to precisely indicate if a person is in a mode of transport.
Data analytics and machine learning analysis of sensor data from mobile phones.
Optimize algorithms to be able to run on a mobile device, in addition to the cloud and all the while not compromising user experience, user privacy and performance issues.
Explore the use of federated learning and mobile edge computing / fog computing.
Participate in analysis of data from pilot testing together with public transportation companies in Norway.
The position is funded by the Norwegian Research Council, via the Pilot-T grant in collaboration with the industry partner fluxLoop. The position requires a PhD degree in Computer Science, or related fields such as Software engineering, Artificial Intelligence or Informatics.
The successful candidate will be expected to conduct research of top-quality level, under the supervision of Prof. Tor-Morten Grønli, and publish in top ranked conferences and journals within the fields. The successful candidate will be members of the Mobile Technology Lab (MOTEL), and are expected to start the appointment as soon as possible.
Candidates with PhD thesis in one of the following topics are strongly encouraged to apply:
Software engineering
Machine learning
Computer Science
Algorithms
Informatics
Artificial Intelligence
Excellent candidates with PhD thesis on other related topics will still be considered.
The position requires a candidate with a passion for data analysis, independent thinking, curiosity, good problem-solving skills and high team work abilities. All software developed in the project conducted in cooperation with the development teams at fluxLoop and tested in live business critical applications. The results of the project will be used in practice (e.g., among the industrial partners of the project), and not be just throw-away prototypes or proof-of-concepts.
We offer:
Salary for researcher at postdoctoral level is NOK 540 000-620 000 a year. Higher salary may be considered for particularly well qualified applicants.
Vibrant research community.
An inspiring, friendly and inclusive working environment.
Attractive welfare arrangements.
Working downtown Oslo, Norway.
How to apply:
CV (summarizing education, positions, pedagogical experience, administrative experience and other qualifying activity).
Complete list of scientific publications.
Copies of educational certificates and diplomas. Diplomas issued in other languages than Scandinavian or English must be provided in the original language as well as in an English translation.
Names and contact details of 2-3 references (name, relation to candidate, e-mail and telephone number).
A copy of the doctoral dissertation, along with a maximum of 50 pages from other academic works that the applicant wishes to be considered for evaluation.
Application deadline: October 15th.
Applications will be screened continuously until the position has been filled. The position is available immediately.
Kontaktpersoner: