Spennende jobbmulighet ved Høgskolen i Molde!

Associate Professor in Supply Chain Management focusing on Circular Economy
Deadline: 15.09.2022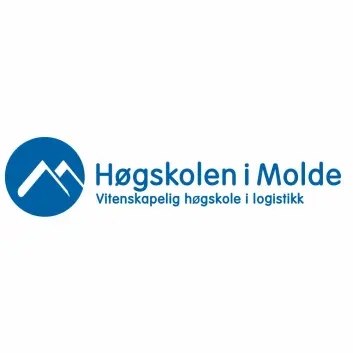 Molde University College
Molde University College - Specialized University in Logistics (HiMolde) is a leading teaching and research institution within several areas, with the vision "With knowledge for sustainability and innovation" reflected in all our activities.

We offer more than 40 study programmes, from one-year programmes to PhD-programmes within e.g. Health Sciences and Social Care, Informatics, Law and Social Sciences, Logistics, Sport Management, and Economics. We have about 250 employees and 3 700 students at our campuses in Molde and Kristiansund.
Molde University College are looking for an Associate Professor in Supply Chain Management focusing on Circular Economy
About the position
We are recruiting for a research and teaching position in Circular Economy. The teaching part of the job involves courses in our study programs organized within the Faculty of Logistics. Course and curriculum development are also part of the job. The position also involves supervising theses within our programs in logistics.
The research part of the job involves a responsibility to initiate, lead, participate in and sustain research at an international level within circular economy as well as contributing actively to our research groups. At present, 45 % of your working hours are allocated to research and associated activities.
The primary place of work for this position is at our Campus in Kristiansund. However, Molde University College is a two-campus institution, and you may therefore be required to teach and participate in other activities at our campus in Molde.
About you (qualifications)
A Ph.D. or equivalent scientific qualifications in a relevant field, including but not limited to Economics, Business, Management, Innovation, Entrepreneurship, Environmental- or Sustainability studies, is required for the position.
The successful applicant must have documented research experience in one or more of the following areas: Circular economy, Circular business models, Sustainable business models and strategies, Environmental economics, Sustainable supply chains or Green Logistics. Teaching experience in one or more of those areas will be seen as advantageous.
As this position involves teaching, the successful candidate must have excellent English communication and presentation skills. It will be seen as an advantage if the candidate can communicate and teach in a Scandinavian language. If the candidate cannot demonstrate fluency in a Scandinavian language, the appointee must, within a two-year period from start-up, learn sufficient Norwegian be able to participate in all functions the position may involve. Expenses for Norwegian courses approved by the employer will be covered.
In addition, the applicant's personal qualities will be emphasized, including the ability to cooperate with others and contribute the academic environment.
The other formal requirements for qualification as Associate Professor (§1-4) are available here.
The candidate must document formal pedagogical education as required in the Norwegian regulation for hiring of academic personnel §1-4 (3). If you lack these pedagogical requirements, you must acquire them within two years from starting the position.
We offer
As associate professor the gross wage range is NOK 636 700 - 689 100 (salary level 68–72). For an especially qualified candidate a wider salary range may be considered. There is a two percent deduction for superannuation contribution to the Norwegian State Pension Fund. The appointment will be in accordance with current Norwegian regulations concerning state employees.
Contact information, application and miscellaneous
For further information, please contact:
You must apply via the website jobbnorge.no. All applicants must submit (documents should be in English):
A full curriculum vitae, and diplomas
A complete list of academic publications, if possible, with links to online full versions
A selection of up to 15 academic publications of relevance for the current position and a co-author statement describing the applicant's contribution to co-authored publications
A description of teaching experience, including a list of courses the applicant has been involved in, a brief description of the courses and a description of the applicant's role in each course
Selected applicants will be invited to an interview and a trial lecture.
As part of our work for gender equality, we welcome female applicants.
The application deadline is: 15 September 2022.
Molde University College is attending the government's volunteer for inclusion. We would like to include applicants with limited functional abilities or gaps in their CV. However, the qualification requirements for the position must be met.
According to the Freedom of Information Act, section 25, 2nd part, the list of applicants may be made public. Requests for anonymity must be specifically justified but cannot be guaranteed.