Ledig stilling ved SINTEF
Senior Research Scientist / Onsite Manager - SINTEF Ocean
Deadline: 15.12.2019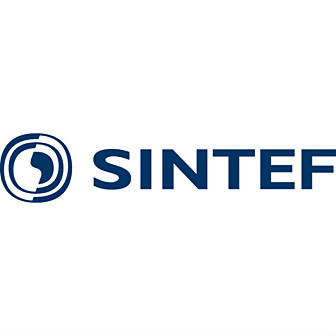 SINTEF
SINTEF is one of Europe's largest research organisations, with multidisciplinary expertise in the fields of technology, the natural sciences and the social sciences. SINTEF is an independent foundation and has conducted contract research and development projects for the private and public sectors since 1950. SINTEF has 2000 employees from 75 countries and annual revenues of three billion Norwegian kroner.

Vision: Teknologi for a better society.

SINTEF Ocean conducts research and innovation related to ocean space for national and international industries. Our ambition is to continue Norways leading position in marine technology and biomarine research. We develop innovative solutions for sustainable use of the ocean in close partnership with industry and government. The company has 340 employees and with headquarters in Trondheim, and offices in Tromsø, Hirtshals, Oslo, Ålesund and Bergen.
Do you want to lead and develop our flume tank operations in Hirtshals?
SINTEF Ocean is searching for Senior Research Scientist/Onsite Manager
SINTEF Ocean currently operates a flume tank in Hirtshals used primarily to offer services to the fisheries and aquaculture sectors. Our core activities comprise research projects, commercial trials of fishing gear, and the testing of technologies for application in the aquaculture sector. The test tank facility is also relevant for services linked to other marine sectors, including the testing of subsea platforms and pipelines for the offshore oil and gas industry, as well as trials of ROVs used for inspection and monitoring purposes. The position is incorporated in SINTEF Ocean's Seafood Technology Department, which develops technical equipment and services for the fisheries and aquaculture sectors.
We are looking to appoint a Senior Research Scientist with:
a knowledge of the fisheries and aquaculture industries, and the relevant supply sector.
an ability to recognise and initiate relevant projects in collaboration with the industry and researchers.
a Master's degree (minimum qualification) and preferably also a Ph.D. in relevant specialist fields such as hydrodynamics, physics and mathematics.
effective teamwork skills, which will be assigned significant weight.
practical analytical skills and good written language proficiencies.
In your role as Onsite Manager, you will be SINTEF Ocean's representative in Hirtshals, and will have overall responsibility for ensuring that our clients there have a point of contact at the office location.
You will promote the advanced development of the test tank and foster a working environment characterised by openness, inclusivity and generosity. The Onsite Manager will have personnel responsibility for the net maker and technician.
We offer:
good opportunities for development and career advancement.
challenging work assignments in an industry offering major opportunities.
a vibrant and inspirational multidisciplinary research community that plays a leading role both in Norway and on the international stage in several fields.
competitive salary conditions.
flexible working hours.
Your work location will be in Hirtshals.
You will report to the Research Manager for the research group Fisheries Technology, and will also work closely with the Research Director at the Seafood Technology Department.
For further information please contact:
Søknadsfrist: 15.12.2018
Web: www.sintef.no
Kontakt: Harry Westavik (Forskningsleder)
Telefon: 926 90 216
E-post: [email protected]