Ledig stilling på Universitetet i Sørøst-Norge
Professor of Industrial Machine Learning
Deadline: 15.09.2019
About the position
The Faculty of Technology, Natural Sciences and Maritime Sciences (USN-TNM) has a vacant permanent fulltime position. The position is attached to the Department of Electrical Engineering, Information Technology, and Cybernetics, and reports to the Head of Department. The place of employment is Porsgrunn.
The position is a gift professorship supported by Yara Norge AS.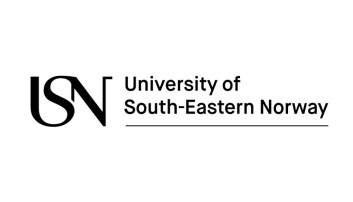 University of South-Eastern Norway
University of South-Eastern Norway has about 18 000 students and about 1500 employees. The university is organized in four faculties, with instruction and R&D activities on eight campuses. The main profile of the university is to provide socially relevant education, geared towards specific professions, and adapted to the requirements of the workplace, as well as to produce applied research and development.
Responsibilities and duties
USN-TNM has received funding from the Norwegian Research Council for a regional project related to applied autonomy, and the subproject at Campus Porgrunn is related to machine learning for smart sensors and predictive maintenance in the process industry. The successful applicant is expected to play a key role in this project, and to take responsibility in building up competence within machine learning with main applications in the process and energy industry. USN-TNM-Porsgrunn has solid competence in physical based models, control engineering, instrumentation technology, electrical power engineering, and process technology, and it will be a responsibility to integrate research with the existing competence to achieve synergy effects.
Successful applications for funding of external research projects is an important responsibility.
Knowledge of digitalization is expected to be important in all our BSc and MSc programs (civil engineering, chemical engineering, mechanical engineering, electrical engineering), and it is an important responsibility to lead the development and implementation of a common basic syllabus in digitalization for our BSc and MSc programs.
The successful applicant is expected to be actively engaged in industrial machine learning and to contribute to the development of national and international networks. The person will be responsible for research, research leadership and guidance in strategic areas of the university's network of researchers.
The position may be assigned teaching at all levels in the Department's programmes. The position may also be assigned teaching at other departments within University of South-Eastern Norway.
The university also considers distance learning and e-learning to be a priority area, and the successful candidate must be able to supervise and teach students using online tools and digital media.
Qualifications
A successful applicant must have a solid background in the latest theories, methods, and tools for machine learning. Although USN has licenses for commercial tools (e.g., MATLAB), it will be an advantage to also master open source tools (Python, Julia, R, etc.). Work in machine learning includes collecting and preparing data from various sources/databases, and prepare it for learning.
Because of the national importance of the regional process and energy industry, an important qualification is a background in process technology and/or electrical engineering, and application of machine learning to these fields. Of particular importance is experience in combining machine learning with mechanistic and empirical models for the relevant industry.
Our education should be research-based, both in terms of teaching practice and content. We therefore want our teachers to have experience from, or have the motivation to focus on, the development of teaching practices and the interaction between education and research.
Applicants should possess pedagogical competence involving at least a half-year Post-Graduate Certificate in Education, or a shorter university pedagogy course, and a minimum of one year's teaching experience. Applicants who do not possess such pedagogical qualifications may be employed on the condition that they acquire such qualifications within three years of the date of their employment. Courses within university pedagogy will be offered.
Co-operation between staff members is an integrated part of the working atmosphere at the University of South-Eastern Norway. The candidate must be motivated and demonstrate a proven ability to work effectively within a team and in a collegiate manner to formulate and realise common objectives.
Personal suitability for the position will be emphasized.
For appointment as professor an academic level in accordance with established international or national standards is required.
The successful applicant should have a broad and solid background and research expertise in industrial machine learning. He/she must be able to demonstrate expertise in one or more areas of research.
Because the language of instruction is Norwegian, the successful applicant must be able to teach in one of the Scandinavian languages (Norwegian, Swedish or Danish).
We offer
A professionally stimulating working environment.
Good opportunities to develop your career and your academic skills
A good social environment
Attractive welfare benefits in the State Pension Plan
Opportunity for physical activities within working hours
Salary
Professor (code 1013): NOK 658 300 – 922 300 a year. In special cases, higher salary may be considered. A statutory contribution will be made to the state pension.
Additional information
The Academic Appointments Board is responsible for appointments to academic positions at University of South-Eastern Norway. An expert committee will evaluate the applications. On the basis of the committee's recommendations, short-listed applicants will be called in for interviews and must be prepared to give a practice lecture.
The successful applicant must comply with the laws, regulations and agreements that apply to the position.
As an equal opportunities employer we welcome applicants from all sections of the community regardless of gender, ethnicity, disability, sexual orientation and transgender status. All appointments are made on merit.
There are few women employed in research positions at the Department, and consequently women are especially encouraged to apply.
According to the Norwegian Freedom of Information act § 25 2 paragraph, information about the applicant may be included in the public applicant list, even though the applicant has requested non-disclosure. The applicant will be informed if his/her request has been declined.
For further information concerning the position please contact Head of Department Svein Thore Hagen at Electrical Engineering, Information Technology, and Cybernetics.
How to apply
University of South-Eastern Norway uses online applications. We therefore ask applicants to register their application and CV online by clicking on the "Send application" link . The application must include the following document:
Certified diplomas, certificates and transcripts
List of works and descriptions of these
Academic publications (up to 15 academic works)
List and documentation of pedagogical qualifications
Names and contact information of three referees
Please note that all documents must be translated into English or a Scandinavian language by an authorized translator.