Ledig stilling på Universitetet i Sørøst-Norge
Doctoral Research Fellows in Effective Utilization of Immersive Techonolgies
Deadline: 05.01.2020
About the position
USN has four (4) vacancies for 100% positions as PhD Research Fellows in the cross-faculty project "Effective utilization of commercially available immersive technology for learning, training and behavior".
The project is funded through USN's strategic initiative in immersive technologies with an aim to build a cross-faculty research center for research concerning VR/AR/MR technologies and their implementation in education, public and commercial sector, and society as a whole. Date of commencement is set to 1 August 2020, earlier date is possible by agreement.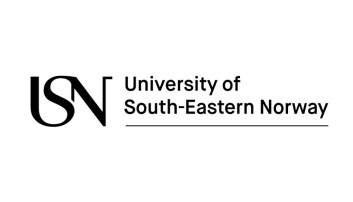 University of South-Eastern Norway
University of South-Eastern Norway has about 18 000 students and about 1500 employees. The university is organized in four faculties, with instruction and R&D activities on eight campuses.

The main profile of the university is to provide socially relevant education, geared towards specific professions, and adapted to the requirements of the workplace, as well as to produce applied research and development.
Immersive technologies will disrupt our ways of living in a digital age by presenting new approaches to consume and process information. This change will influence how we live our lives – the ways in which we learn, work, shop and play - and will have a profound impact on community and societal interactions. The impending mass adoption of immersive technologies raises fundamental questions about the risks and opportunities afforded by the technology.
The vacant positions are related to four topics within the large project on ways of optimizing usage of commercially available immersive technologies among university students (1) for experiential training and learning (Faculty of Technology, Natural Sciences and Maritime Sciences); (2) in terms of vision and visuomotor skills and fostering healthy eye development (Faculty of Health and Social Sciences); (3) for marketing (School of Business); (4) for experiential learning in teacher education (Faculty of Humanities, Sports and Educational Science. The PhD projects must address the broader research objectives within these topics and the applicant are asked to submit a 5-page proposal with their application. The position involves close collaboration with scientists working on Training, assessment, learning & human factors (Faculty of Technology, Natural Sciences and Maritime Sciences), Optics, vision & eye care (Faculty of Health and Social Sciences), Information systems & marketing management (School of Business), Teacher education and learning sciences (Faculty of Humanities, Sports and Educational Science.
The positions are formally attached to one of the Departments: Maritime operations; Optometry, radiography and Lighting Design; Business, marketing and law; Visual and performative arts education and report to the Head of Departments. The place of employment is at the University's Campus Vestfold and Kongsberg, but the position may also include assignments on other campuses of USN.
The appointment is for a term of three years.
For further information concerning the position please contact:
Faculty of Technology, Natural Sciences and Maritime Sciences (TNM) Salman Nazir, Associate Professor, +47 31 00 96 54 / +47 934 38 466;
Faculty of Health and Social Sciences (HH) Rigmor C. Baraas, Professor, +47 92836659;
School of Business (SB) Karen Stendal, Associate Professor, +47 952 30 179,
Faculty of Humanities, Sports and Educational Science (HIU) Marte Sørebø Gulliksen, Professor, +47 35 02 63 97
Qualifications
Applicants to the PhD position must have a Master's degree or equivalent higher education qualifications in a relevant field with an average grade B or better from the Master degree, in addition to a grade B or better of the final master project, is required. The applicant must have gained the degree within the application deadline. Applicants must have an excellent command of written and spoken English and at least one Scandinavian language.
It is a requirement that the successful applicant is granted admission to the USN doctoral programme that is relevant to the specific sub porjects, that is in (1 TNM) Nautical Operation; (2 HS) Person Centred Health Care; (3 HH) Markting Management; (4 HIU) Pedagogical resources and learning processes is a condition for appointment as Doctoral Research Fellow.
The candidate should have competency, willingness and interest in learning the relveant areas to the PhD project and associated areas such as: human factors, simulation, training and assessment methods, computational tools, eye and vision science, knowledge of experimental design and research methods. In addition to formal qualifications, the candidate must have a personal motivation for research, ability to work independently and focused, ability to work in multidisciplinary and multicultural teams.
Personal suitability for the position will be emphasized.
Co-operation between staff members is an integrated part of the working atmosphere at the University of South-Eastern Norway. The candidate must be motivated and demonstrate a proven ability to work effectively within a team and in a collegiate manner to formulate and realise common objectives. The candidate must be motivated to share his or her knowledge and to collaborate closely within the cross-faculty research group in immersive technologies.
We offer
A professionally stimulating working environment.
Good opportunities to develop your career and your academic skills
A good social environment
Attractive welfare benefits in the State Pension Plan
Opportunity for physical activities within working hours
Salary
PhD Research Fellow (code 1017): NOK 479 600 a year. Further promotion will be based on service in the position. In special cases, employment in code 1378 may be considered. Salary NOK 479 600 – 600 200 a year. A statutory contribution will be made from the employee's salary to the state pension plan.
Additional information
The Academic Appointments Board is responsible for appointments to academic positions at University of South-Eastern Norway. An expert assessment of applicants will be carried out. Short-listed candidates will be called in for interviews and must be prepared to present and discuss their projects.
The successful applicant must comply with the laws, regulations and agreements that apply to the position.
As an equal opportunities employer we welcome applicants from all sections of the community regardless of gender, ethnicity, disability, sexual orientation and transgender status. All appointments are made on merit.
According to the Norwegian Freedom of Information act § 25 2 paragraph, information about the applicant may be included in the public applicant list, even though the applicant has requested non-disclosure. The applicant will be informed if his/her request has been declined.
How to apply
University of South-Eastern Norway uses online applications in the recruitment system Jobbnorge. We therefore ask applicants to register their application and CV online.
The application must include the following documents:
Cover letter stating your motivation in the project, relevant competencies and which topic (1,2, 3 or 4) your project is related to
CV, summarizing education, experience and other qualifying activities
Certified copies of educational certificates (Master's and Bachelor's). This years Master's student must send a temporary transcript of records and final Certificate when achieved.
A copy of your Master's thesis
A 5-page (maximum) project description
Any scientific publications and a list of these
Three references (contact information)
Please note that all documents must be translated into English or a Scandinavian language by an authorized translator.