Ledig stilling ved Handelshøyskolen BI
Two positions as Assistant professor in organizational behavior
Deadline: 31.08.2019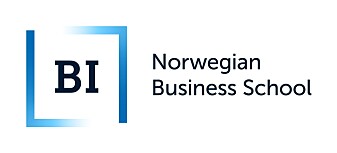 BI Norwegian Business School (BI), Department of Leadership and Organizational Behavior, is seeking applications for Assistant Professors in Organizational Behavior/HRM. We are looking for candidates with strong research capabilities, and a publication record or potential in the area described above. More specifically, for one position we seek candidates with interest and competence in behavior change, group-dynamics, team-effectiveness, team-leadership and team-development. For the other position we seek candidates with interest and competence in organizationally relevant topics within cognitive psychology like decision-making, problem-solving, creativity and interest in experimental methodology and simulations. Priority will be given to candidates with these described profiles, but other candidates with competence on e.g., individual differences, leadership, HRM topics may also apply and will be considered. Both positions require knowledge in quantitative methods.
The ideal candidates should have an ambition to advance the field, have capacity to identify innovative research problems, to apply high quality research designs, have knowledge about advanced analytical methods, and a willingness to develop academic and popularized writing skills. The candidate should also demonstrate potential for developing adequate teaching skills.
BI Norwegian Business School
BI Norwegian Business School is ranked among the top business schools in Europe combining internationally recognized research and a wide range of educational offerings from bachelor to master and doctoral degree programmes as well as executive programmes. BI's mission is to build the knowledge economy by empowering people and improving business. BI has 20 000 students, more than 300 000 alumni, and a number of academic and business partnerships and networks both nationally and internationally. BI holds the three most prestigious international quality accreditations – AACSB, EQUIS and AMBA. BI is organised as an independent foundation whose purpose is teaching and research. All profits are used to strengthen BI's academic- and learning environment.
About BI
With its approximately 20 000 students and 400 faculty members, BI is Europe's second largest business school, and is Norway's largest supplier of economic and administrative professionals. BI's academic rigor places the business school among the top schools in Europe, and was ranked as number 33 in the Financial Times European Business School Rankings in 2017.
BI is the only Norwegian "Triple Crown" school, holding 3 of the most important accreditations for a business school with international ambitions: the European EQUIS, the American AACSB, and the British AMBA. About 77 of an approximate total of 15 500 business schools globally, could pride themselves on a Triple Crown status.
BI Norwegian Business School has an international profile and its faculty cooperates extensively internationally. BI also has student exchange agreements with more than 200 institutions in 47 different countries. Approximately 29% of BI's faculty members are non-Norwegians.
The school has eight research departments covering all business school-related disciplines. It offers a wide range of programs in, for example, Leadership, Organizational Psychology/Behavior, HRM, Marketing, Economics, Strategic Management, Entrepreneurship, Marketing, and Finance, at the BA, MSc, PhD, and Executive levels like EMBA and related programs. Please see www.bi.edu for further information about the school.
About the Department
The Department of Leadership and Organizational Behavior is a profiled research department at BI and produced almost one third of the institution's publications in 2018, where a significant number of these was published in highly ranked journals. The department has the ambition to further increase its impact both nationally and internationally. Active research areas include HRM topics like motivational processes and effectiveness, knowledge sharing, employee development, empowerment etc, leadership issues, change management, creativity, project management and leadership, decision making, organizational complexity, individual differences in personality, cognitive style, and abilities, knowledge management and more.
The Department is responsible for courses at all levels (Bachelor, Master of Science, PhD and Executive Programs) in Norway and abroad in the fields of Organizational Behavior, Leadership, HRM, Change management, and more. The school offers attractive opportunities in corporate teaching. The Department is currently home to about 39 full-time academic faculty, 10 PhD students.
Candidates interested in this position please send an updated CV and publication list via our recruitment system by 20 July 2019 for considerations for interview at the annual meeting for the Academy of Management in Boston.
CONTACTS:
COMPANY HOMEPAGE: www.bi.no