Stilling:
ASSOCIATE PROFESSOR IN ECONOMETRICS OR STATISTICS
APPLICATION DEADLINE: 15/03/2019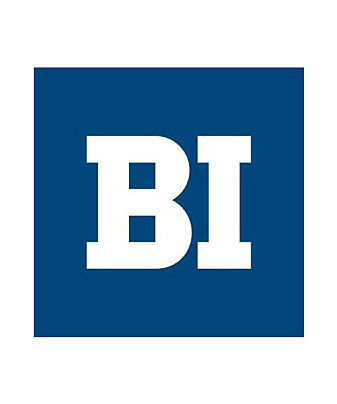 BI Norwegian Business School
BI Norwegian Business School is ranked among the top business schools in Europe combining internationally recognized research and a wide range of educational offerings from bachelor to master and doctoral degree programmes as well as executive programmes. BI's mission is to build the knowledge economy by empowering people and improving business. BI has 20 000 students, more than 300 000 alumni, and a number of academic and business partnerships and networks both nationally and internationally. BI holds the three most prestigious international quality accreditations – AACSB, EQUIS and AMBA. BI is organised as an independent foundation whose purpose is teaching and research. All profits are used to strengthen BI's academic- and learning environment.
The Department of Economics at the BI Norwegian Business School has a vacant position as Associate Professor in Econometrics or Statistics. The successful applicant must hold as a minimum a doctoral degree or equivalent and must possess good pedagogical skills. High-quality research published in recent years will be strongly emphasised. Research in fields related to data science will be given particular emphasis. The position involves teaching duties in econometrics, statistics and data science.
Weight will also be attached to good international research networks, experience from business-relevant research and studies, and good English language skills.
Women are encouraged to apply.
Applicants who do not master the Norwegian language, must be able to teach in Norwegian within 3 years.
The successful applicant will be expected to make an active contribution towards developing the school's academic environment on both the research and teaching sides. Teaching duties at all levels, from bachelor to PhD level, must be expected. Duties may also include supervision of students.
Scientific competence will be evaluated in accordance with ordinary regulations for academic positions at universities and specialised university institutions. The position is linked to the Norwegian Public Service Pension Fund.
BI will place emphasis on whether applicants have cooperated with the business sector and/or the public sector, including R&D work, research dissemination and research-based advisory services. Weight will be attached to international work experience in the field of Econometrics or Mathematical Statistics.
Potential candidates may be invited to interviews, trial lectures and seminar presentations. The BI Norwegian Business School reserves the right to reject applicants who, though academically qualified, do not satisfy other requirements like pedagogical ability or collaborative skills.
Applications, CVs and complete lists of academic papers must be submitted electronically. Applicants' highest degrees and other particularly relevant qualifications must be documented.
Academic papers (up to 15 publications) and information on and/or documentation of other activities that may be significant for evaluating applicants' qualifications may also be submitted.
More details about this position can be obtained from Professor Christian Brinch, telephone: +47 95901284 or Espen R. Moen, Head of Department, telephone: +47 46410786 regarding academic questions or Kari-Mette Sætersdal, Head of Administration, telephone +47 97659483 regarding practical/administrative questions.
CONTACTS:
COMPANY HOMEPAGE: www.bi.no