LEDIG STILLING VED HANDELSHØYSKOLEN BI
3 year post doc position - Entrepreneurship, Scaling and Medical technologies
Deadline: 20.04.2021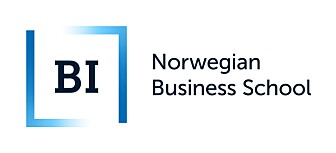 BI Norwegian Business School
BI Norwegian Business School is ranked among the top business schools in Europe combining internationally recognized research and a wide range of educational offerings from bachelor to master and doctoral degree programmes as well as executive programmes. BI's mission is to build the knowledge economy by empowering people and improving business. BI has 20 000 students, more than 300 000 alumni, and a number of academic and business partnerships and networks both nationally and internationally. BI holds the three most prestigious international quality accreditations – AACSB, EQUIS and AMBA. BI is organised as an independent foundation whose purpose is teaching and research. All profits are used to strengthen BI's academic- and learning environment.
BI Norwegian Business School, Department of Strategy and Entrepreneurship, in collaboration with Centre for Connected Care (C3) has one vacant three-year position as a postdoctoral scholar within the area of healthcare entrepreneurship and innovation. Start date: as soon as possible. The research will be conducted in cooperation with a research team of senior researchers as well as PhD candidates.
Entrepreneurs with proven new technologies and healthcare services that serve a broad range of patient needs, are faced with a variety of challenges when seeking to expand and accelerate their businesses and activities across the Norwegian healthcare system and to international markets. We have recently seen an increased number of public sector initiatives as well as entrepreneurial startups in these domains with interesting high potential solutions, and there is a particular need to generate knowledge about the problems of adaptation, spreading and scaling of such new technologies and services.
The Department of Strategy and Entrepreneurship has about 40 faculty and 15 PhD students. Our faculty is highly international, currently including 13 nationalities. The department hosts research centers in Healthcare, IT, Construction, and Ocean Industries, which arrange workshops and seminars, and generate data supporting faculty research.
The position is partly funded by the Research Council of Norway through Centre for Connected Care (C3). This is a center for research driven innovation (SFI) hosted by Oslo University Hospital with BI is a major research partner. C3 connects academics, clinicians, health care sector employees and life science- and other health industry related developers, to innovate, develop and accelerate a variety of people centric healthcare solutions. The center includes 17 major partners, of which 5 are research institutions and the others are hospitals, municipalities, global technology providers like Siemens Healthineers, Accenture and CGI-Acando, and a number of Norwegian technology companies and start-ups of which many are organized in the Norway Health Tech cluster association.
The C3 research group at BI is interdisciplinary comprising both strategy/entrepreneurship and marketing/public procurement research and using both qualitative and quantitative methods.
Main tasks
The research by the post doc scholar must be relevant for work package 4 and 5 of C3, on healthcare technology service innovation, business development and acceleration. In the coming four years, the team will research three overall questions:
What are the conditions and challenges for scaling distributed homebased medical and care services?
How may high-quality practices of such services be effectively shared and distributed across multiple sites and organizations?
What are viable business models for scaling such business cases across Norway and in international markets?
Academic qualifications
For this position, we seek candidates with an interest in technology based entrepreneurship and innovation, including adoption and scaling to international markets in the area of medical technologies and healthcare services. In particular, we look for candidates with skills and interests in qualitative research, including multiple case study designs, and we welcome applications from scholars with a strong background in disciplines such as business, management, sociology, anthropology, political science, and geography.
Candidates with a proven record in research published in high ranked international journals and/or aiming for such, will be prioritized. In addition, research team work practice, teaching and business consultancy are considered relevant experience.
Eligible applicants must have completed a PhD degree by the Spring of 2021.
Additional information about the position and the application can be obtained from the Department of Strategy and Entrepreneurship at BI Norwegian Business School website. For further information about the C3 project and the position, please contact Head of Department Thomas Hoholm ([email protected]) or Professor Per Ingvar Olsen ([email protected]).
As a Post doc scholar in the Department of Strategy and Entrepreneurship, the scholar will work with and receive supervision from BI faculty involved in C3 research activities.
Wage
The wage is currently NOK 606.000,- per year. The position provides for automatic membership in BI's pension scheme (Storebrand). The scholarship will include a low amount of teaching responsibilities. Workplace will be at BI Norwegian Business School in Oslo, and at Oslo University Hospital, Ullevål. Some international travel will be expected for fieldwork purposes.
Application
You are required to upload the following with your application:
Certificate of a PhD degree or equivalent.
A Diploma Supplement or a similar document describing in detail the study and grade system and the rights for further studies associated with the obtained degree
Other relevant certificates and transcripts
A project proposal (5-10 pages including topic, proposed method, schedule).
CV
A research plan with milestones
Letters of recommendations from relevant employers/tutors providing evidence of your skills as a researcher (a minimum of 2 letters)
A complete list of all publications and/or other documented relevant activities
Signed verification document. Template to be found here.
Please note that all documents must be uploaded in the electronic application. Documents may not be submitted by e-mail. Furthermore, note that any documents forwarded after the application deadline will not be considered. Exceptions will only be made for students who are completing their PhD degree in 2019 and do not have a final certificate when applying. Please note that you will not be able to revise your application once it has been submitted.
Candidates may, at a later stage, be asked to forward further information and/or be called in for an interview.
Candidates who are accepted for the program, must provide a more detailed progress plan with milestones and courses for the four years of study.
Application deadline: April 20 2021.
CONTACTS:
COMPANY HOMEPAGE: www.bi.no