Ledig stilling ved Handelshøyskolen BI
PhD candidate in finance - Centre for corporate governance research
Deadline: 01.02.2020
The Centre for Corporate Governance Research (CCGR) at the Department of Finance at BI Norwegian Business School is inviting applications for a doctoral scholarship in corporate governance, start date August 2020.
Department of Finance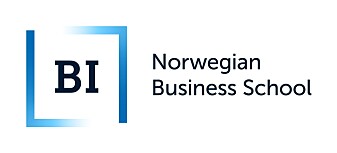 BI Norwegian Business School
BI Norwegian Business School is ranked among the top business schools in Europe combining internationally recognized research and a wide range of educational offerings from bachelor to master and doctoral degree programmes as well as executive programmes. BI's mission is to build the knowledge economy by empowering people and improving business. BI has 20 000 students, more than 300 000 alumni, and a number of academic and business partnerships and networks both nationally and internationally. BI holds the three most prestigious international quality accreditations – AACSB, EQUIS and AMBA. BI is organised as an independent foundation whose purpose is teaching and research. All profits are used to strengthen BI's academic- and learning environment.
The department is committed to research at the highest international level. There are currently over 30 faculty members and they represent about 20 nationalities. Faculty come from some of the world's best institutions such as University of Chicago, Wharton, UCLA, Ohio State University, Carnegie Mellon, University of Southern California, London Business School, and London School of Economics.
Faculty members publish their research regularly in the top Finance and Economics journals. These publications have appeared in Journal of Finance, Review of Financial Studies, Journal Financial Economics, American Economic Review, Econometrica, Journal of Political Economy, and Review of Economic Studies. The strong commitment to research has earned the department a top-10 rank in Europe based on research output in top-tier academic Finance journals.
The department runs an international weekly research seminar series in which academics from the world's best research institutions present their work. These seminars and other visits by international researchers give PhD candidates an excellent opportunity to reflect and receive feedback on their own research. The department also regularly organizes conferences and workshops.
The department has access to all the commonly used international databases. Many faculty members also work with unique Norwegian micro data on firms and individuals obtained from official registers. The department hosts the Centre for Asset Pricing Research (CAPR) and the Centre for Corporate Governance Research (CCGR). These centers sponsor and support faculty research groups, conferences, and seminars.
Centre for Corporate Governance Research
The Centre for Corporate Governance Research(CCGR) studies how the governance of firms, impact and resolve conflicts of interests between various corporate owners and stakeholders. Topics include active ownership, family firms, corporate social responsibility, executive compensation, corporate culture, boards of directors, tax avoidance, and law and finance, among others.
CCGR researchers work with both international and Norwegian data. The center organizes academic conferences as well as workshops for industry and the general public.
The PhD candidate at the CCGR is admitted to the regular PhD specialization in Finance but conducts research in the area of corporate governance. The PhD candidate gets access to the center's microdata on Norwegian firms and ownership, and will work closely with faculty affiliated with CCGR.
PhD specialization in Finance
The PhD specialization in Finance prepares candidates for careers in the world's leading academic institutions, research-oriented international and national organizations, and the industry. Job market candidates from the department have found employment at premier universities, including London Business School, Tilburg University, University of Melbourne, and NOVA University Lisbon. Local placements in Norway include the Norwegian School of Economics, Financial Supervisory Authority, and Storebrand Asset Management.
The four-year program offers rigorous training for candidates with strong analytical skills and intellectual curiosity. It follows a standard structure in place at all comparable programs around the world. The first year is devoted to course work that covers all the major fields in Finance and core topics in Economics relevant for a Finance PhD. These courses are mainly taught by BI faculty. The candidates can also take specialized courses and participate in doctoral workshops through the Nordic Finance Network.
The second year of the program sees candidates transitioning to research work. The candidates will work towards the doctoral dissertation that is typically a collection of three research articles. Research work is done in close co-operation with the supervisor and other faculty members from the department. Projects joint with faculty members often involve collaborators from other research institutions. Candidates also participate in weekly research seminars with international scholars and present their research work at departmental workshops. The research environment is supportive and PhD candidates take actively part in all the social life at the department.
Additional information, including detailed course plans, may be found here.
Funding
The four-year scholarship is set according to the Norwegian State Salary Scale and currently pays NOK 494.900,- annually. (will be adjusted during 2020).The position is linked to The Norwegian Public Service Pension Fund (Statens Pensjonskasse). The scholarship involves 25% work obligation.
Application timeline and submission rules
The application and its attached documents can be submitted only electronically by using the "Send Application" button on the right hand side in this announcement. E-mail or hard copy applications will not be accepted. Kindly note that all documents need to have reached the Doctoral Administration by the deadline stated in this announcement in order to be considered. The only exception to this rule are candidates who are completing their Master's degree in 2020 and do not have a final certificate when applying. You will not be able to revise your application once it has been submitted.
Application requirements
We encourage applications from candidates who have solid quantitative skills and a strong background in disciplines such as Finance, Economics, Statistics, and Mathematics. Strong communication and analytical skills are also crucial for successful completion of the program. If applicants are otherwise equally qualified, female applicants will be given preference.
The following list details the formal application requirements:
A. Academic record
Eligible applicants must have completed a Master of Science degree with thesis work, a Research Masters/M.Phil degree, or a comparable degree relevant for the specialisation in Finance by the time the program starts in early autumn of 2020, with a grade point average of B or higher. An MBA degree does not fulfill the requirements for admission.
B. GRE / GMAT
Applicants who hold a Master's degree from an institution in an EU/EEA country are strongly encouraged to take either the GMAT or the GRE test. Applicants whose Master's degree is not from an institution in an EU/EEA country are required to take either the GMAT or the GRE test.
We will need percentile scores and raw scores for the Verbal, Quantitative and Analytical Writing sections of the GRE or GMAT to consider your application. Incomplete sections or partial scores are not sufficient to consider your application. A "good score" is generally considered to be 85% and higher. However, there is no minimum cutoff score for the GRE/GMAT in order for your file to be reviewed.
C. TOEFL / IELTS
Applicants must take either TOEFL or IELTS. The minimum standards for test scores acceptable for admission are:
TOEFL – a total score of 575 points for the written test or 233 for the computer-based version or 90 points on the internet based test
IELTS – a score of 6.5
Exemptions are made for applicants:
whose native language is English
who have two years or more of higher education where the language of instruction was English
from a country which is a member of the EU/EEA and/or the Council of Europe/UNESCO-Cepes, who have English as the first foreign language taken over a period of at least 7 years in primary school, secondary school and upper secondary education.
Under certain circumstances, applicants may request a waiver for the TOEFL or IELTS when applying for admission. To request a TOEFL/IELTS waiver, the applicant must submit a waiver form.
TOEFL / IETLS scores must be from within the last two years. The codes for BI Norwegian Business School are as follows: GMAT 0529, TOEFL 0529, GRE 7365. For IELTS we accept copies as long as the TRF number is visible.
D. Materials to be uploaded in the electronic application
You are required to upload the following electronically with your application:
CV, recommendation letters, statement of purpose, research proposal, and selected academic work
Full CV / resume. In addition to the usual items, this should include a complete list of all research work, including publications (if any), thesis work, and other documented relevant research activities.
Letters of recommendations from people who can assess your suitability for doctoral studies. These people would ideally by academics who have taught you, supervised your research work, or have other relevant information about your potential as a researcher. If such people are not available, non-academic professional people can also provide a letter with an emphasis on your research potential. A minimum of two letters is required. Please arrange with the people submitting recommendation letters to email their recommendations to [email protected] by the application deadline.
Statement of purpose describing your plans and motivation for PhD studies and your career objectives. The statement should be written in English and should not exceed 1000 words.
One selected academic work showcasing your previous academic output. This can be a copy of your Master's thesis or other relevant research work.
Research proposal detailing a potential research project. This proposal should show your ability to formulate and approach an academic research question. It does not need to, and typically will not, describe a project that you will actually end up working on during your PhD studies. The proposal should be written in English and should not exceed 2000 words. Note that the proposal should not describe your Master's thesis or the other relevant research work that you submit together with your application.
Certificates, test results, and verification document
Certificate of a Master of Science degree or equivalent, including transcript of grades.
Certificate of a Bachelor degree or equivalent, including transcript of grades.
A Diploma supplement or a similar document, describing in detail the study and grade system and the rights for further studies associated with the obtained degree.
Other relevant certificates and transcripts
Certificates from previously completed courses at the doctoral level if requesting approval of these for the PhD program at BI Norwegian Business School (see last section of § 2-1 in our PhD Regulations)
Test scores GMAT/GRE and TOEFL/IELTS (if these are not sent directly by the test center)
Signed verification document.
Interviews and additional information
Candidates may, at a later stage, be asked to forward further information and/or be called in for an interview.
Information about the doctoral program and admission requirements can be obtained from the Doctoral Administration at BI Norwegian Business School. E-mail: [email protected]
CONTACTS:

COMPANY HOMEPAGE: www.bi.no