Ledig stilling ved Handelshøyskolen BI
Associate professor in Marketing
Deadline: 09.10.2019
The Department of Marketing at BI Norwegian Business School, invites applications for associate professor in the field of marketing. The associate professorship is a full-time and permanent position starting January 2020 or as soon as possible subject to mutual agreement.
Job description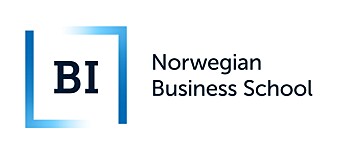 BI Norwegian Business School
BI Norwegian Business School is ranked among the top business schools in Europe combining internationally recognized research and a wide range of educational offerings from bachelor to master and doctoral degree programmes as well as executive programmes. BI's mission is to build the knowledge economy by empowering people and improving business. BI has 20 000 students, more than 300 000 alumni, and a number of academic and business partnerships and networks both nationally and internationally. BI holds the three most prestigious international quality accreditations – AACSB, EQUIS and AMBA. BI is organised as an independent foundation whose purpose is teaching and research. All profits are used to strengthen BI's academic- and learning environment.
As a new faculty you are expected to contribute significantly to the department's research and teaching environment and to the overall research strategy of the School.
We are hiring within the fields of marketing management with a focus on digital marketing communication. The department seeks applicants who have and will contribute to research on consumer responses to marketing activities. The candidate's research should target the top tier journals within marketing.
As a faculty you are expected to teach and supervise students at Bachelor's, Master's, Executive and/or PhD level and to carry out individual and group-based research of the highest international standard. 50% of your time will be dedicated to research.
The position offers membership of the Norwegian Public Service Pension Fund and BI offers competitive salary, benefits, and good research support.
Your qualifications
Applicants must possess international research qualifications and good teaching skills. Since a large part of the department's education portfolio is aimed at groups that speak Norwegian and are employed by Norwegian organizations, those appointed will be encouraged to learn the Norwegian language and to acquire knowledge of Nordic models of working life within four to five years. In line with BI's guidelines, candidates lacking sufficient pedagogical competence must acquire this within two years of appointment.
The required qualifications are elaborated below:
1. Research qualifications
The department is ambitious in terms of research publications. Applicants are expected to have a well-documented international research profile with top-tier peer-reviewed marketing outlets or related areas.
The applicant must have produced and published a significant body of independent, high-quality research, and should demonstrate significant progression after the completion of their PhD.
Emphasis will be put on recent productivity and take into account the number of years at present academic level. The candidate is also expected to have a significant amount of relatively well developed manuscripts in progress targeting top-tier outlets.
Collaboration with private business and/or the public sector, including R&D projects, research dissemination or research-based counselling will count positively to the decision.
All relevant publications (published articles, R&Rs, and manuscripts under development) should be appended to the application.
2. Didactical/pedagogical competences and experiences
Teaching and advising students at different levels are main activities of an associate professor at the Department of Marketing. The Department is ambitious in terms of our teaching program and the applicant should demonstrate good teaching and supervising skills at both bachelor and master level. A qualified applicant must have experience from teaching several courses at different levels and on different topics.
Due to the ongoing innovation and development processes at BI, experience with innovation and management of academic programs will be evaluated positively.
All applicants should submit a teaching portfolio, where didactical/pedagogical competencies are carefully documented. This can be included in the CV document.
Qualified applicants may be called in for an interview, a trial lecture or a seminar presentation. BI reserves the right not to appoint applicants who are academically qualified if they are found not to satisfy other explicit requirements with respect to pedagogical skills, teaching experience, work experience in or in cooperation with the business sector or inter-personal skills.
Further information about the position can be obtained from:
About BI
With its approximately 20 000 students and 400 faculty members, BI is Europe's second largest business school, and is Norway's largest supplier of economic and administrative professionals. BI's academic rigor places the business school among the top schools in Europe, and was ranked as number 37 in the Financial Times European Business School Rankings in 2018.
BI is the only Norwegian "Triple Crown" school, holding 3 of the most important accreditations for a business school with international ambitions: the European EQUIS, the American AACSB, and the British AMBA. About 77 of an approximate total of 15 500 business schools globally, could pride themselves on a Triple Crown status.
BI's vision is "shaping people and business for an international, digital and sustainable future"
BI aspires to "Develop attractive and responsible graduates who combine the knowledge and skills to work effectively and successfully in an international and digital workplace" and to "Advance international research".
BI Norwegian Business School has an international profile and its faculty cooperates extensively internationally. BI also has student exchange agreements with more than 200 institutions in 47 different countries. Approximately 29% of BI's faculty members are non-Norwegians.
The school has eight research departments covering all business school-related disciplines. It offers a wide range of programs in, for example, Leadership, Organizational Psychology/Behavior, HRM, Marketing, Economics, Strategic Management, Entrepreneurship, Marketing, and Finance, at the BA, MSc, PhD, and Executive levels like EMBA and related programs. Please see www.bi.edu for further information about the school.
About Department of Marketing
The Department of Marketing at BI is a strong research department with 22 full time research faculty and 14 lecturers, that published in high-quality journals such as Journal of Consumer Research, Journal of Marketing, Journal of Marketing Research, Marketing Science, Journal of the Academy of Marketing Science, International Journal of Research in Marketing, Journal of Retailing, Journal of Product Innovation Management, Journal of Consumer Psychology and Journal of Service Research.
The Department is responsible for courses at all levels (Bachelor, Master of Science, Executive Programs) and has an active and ambitious Ph.D. program.
Application procedure
Your application, CV and complete list of academic work must be submitted electronically. Your highest degree and other particularly relevant education must be documented.
Academic works (up to fifteen publications) and any information about and/or documentation of other activities that may be of significance for the assessment of the applicant's qualifications are to be uploaded using the application portal.
It will not be possible to submit work or other documentation after the deadline.
CONTACTS:
COMPANY HOMEPAGE: www.bi.no