LEDIG STILLING VED HANDELSHØYSKOLEN BI
Associate Professor In Organizational Psychology / Behaviour
Deadline: 15.08.2021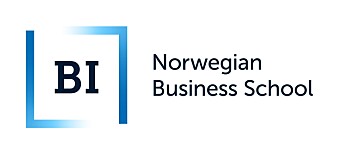 BI Norwegian Business School
BI Norwegian Business School is ranked among the top business schools in Europe combining internationally recognized research and a wide range of educational offerings from bachelor to master and doctoral degree programmes as well as executive programmes. BI's mission is to build the knowledge economy by empowering people and improving business. BI has 20 000 students, more than 300 000 alumni, and a number of academic and business partnerships and networks both nationally and internationally. BI holds the three most prestigious international quality accreditations – AACSB, EQUIS and AMBA. BI is organised as an independent foundation whose purpose is teaching and research. All profits are used to strengthen BI's academic- and learning environment.
Vacancy is available for a professor or an associate professor in Organizational Psychology/Organizational Behaviour at BI Norwegian Business School in the Department of Leadership and Organizational Behaviour. The position will be associated with the Organizational Psychology section in the Department of Leadership and Organizational Behaviour.
The positions require a Norwegian PhD, or a PhD from elsewhere with equivalent scope and quality as a Norwegian PhD, and within the subject area of organizational psychology or a related field of study. The successful applicant must have formal qualifications in an organizational psychology relevant field. 50 % of the position is to be used for research. In line with BI's guidelines, candidates lacking sufficient pedagogical competence must acquire this within two years of appointment.
Candidates are primarily expected to have qualifications in work climate issues (conflicts, harassment, bullying etc) or other social psychological issues, but qualifications within leadership, motivation, cognitive psychology, and HR topics can also be relevant.
Much of the thesis advice that the department provides requires quantitative competency, and we are therefore seeking candidates with knowledge in quantitative methods. To be qualified for the position, it is required that candidates have international publishing experience of high quality within the subject areas described above. Relevant associate professor candidates must have completed independent research and must have published in international journals, also after completing their PhD. To become qualified as full professor, substantial research of high quality is required beyond the PhD. Other consultancy and publishing experience, management of research projects and contributions in research projects will also be taken into account. In addition, any administrative experience, management competence and business knowledge will be considered.
The Department of Leadership and Organizational Behaviour has 79 people associated with the department. The department and the Organizational Psychology section offer training in organizational behaviour and management at the bachelor, master (Master of Science, Executive Master of Management, EMBA) and doctoral levels. Successful candidates should expect to teach as well as provide thesis advice related to the school's bachelor's degrees in Organizational Psychology, HR and Leadership, the school's Master of Science programme in Leadership and Organizational Psychology and the school's Executive Education programmes and courses. BI is seeking people who have well developed communication skills, capacity to communicate research results and to relate research results to practical concerns that are typical in executive education. Candidates must be proficient in English, both spoken and written.
Due to the fact that a large part of the department's education portfolio is aimed at groups that speak Norwegian and are employed by Norwegian organizations, those appointed will be encouraged to learn the Norwegian language and to acquire knowledge of Nordic models of working life within two to three years. Women are particularly encouraged to apply.
Qualifications will be evaluated according to standard procedures for academic and educational positions at universities and other research institutions. The position offers membership in the BI's collective Pension Fund.
Qualified applicants may be called in for an interview, trial lecture or seminar presentation. BI Norwegian Business School reserves the right not to appoint applicants who are academically qualified if they are found not to satisfy other explicit requirements, with respect to pedagogical skills, teaching experience, work experience in or cooperation with the business sector or interpersonal skills.
Further information about the position can be obtained upon request from the BI Norwegian Business School, from Head of Department Øyvind Martinsen, tel. +47464 10 737 / [email protected]
Your application, CV and complete list of academic work must be submitted electronically. Your highest degree and other particularly relevant education must be documented.
Academic works (up to fifteen publications) and any information about and/or documentation of other activities that may be of significance for the assessment of the applicant's qualifications are to be uploaded using the application portal.
It will not be possible to submit work or other documentation after the deadline.
CONTACTS:

COMPANY HOMEPAGE: www.bi.no